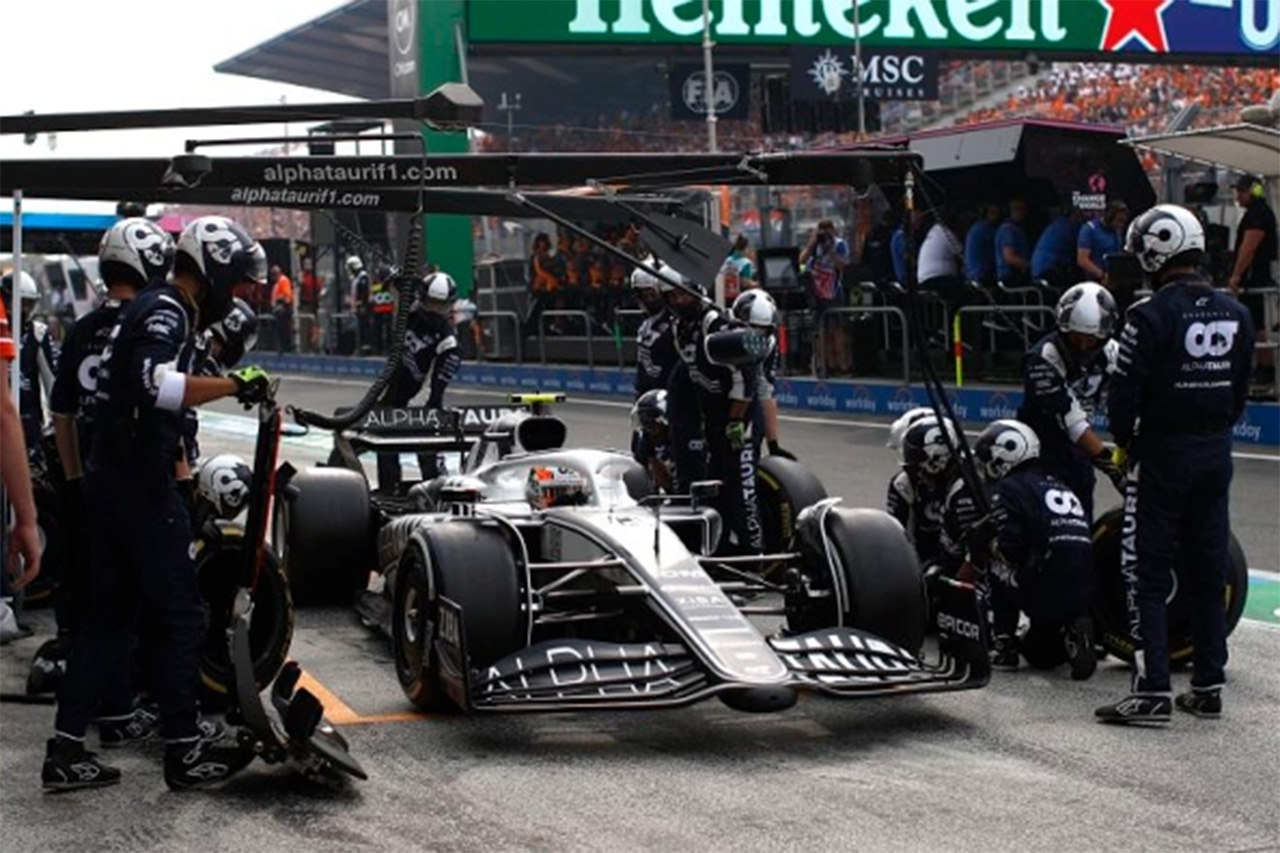 Yuki Tsunoda (AlphaTauri) will be handed a 10 grid demotion penalty at the upcoming Italian F1 GP as he has been reprimanded 5 times this season.
FIA stewards have issued a non-driving reprimand for Yuki Tsunoda driving on the course in an unsafe condition with his seatbelt loose before withdrawing from the Formula 1 Dutch Grand Prix.
The stewards said: "After the pit stop of car #22 (Kakuda), the driver stopped the car as he felt the wheels were not properly installed. An investigation by the stewards concluded that 'there was actually a problem with the differential." explained.
"Therefore, the car was not in critical condition when released from the pit stop position."
"However, at the hearing the driver admitted he was ready to get out of the car after he stopped on the track and began to loosen his seat belt without unlocking it."
"Then he went back to the pits and the mechanics tightened the belt."
"It is not possible to determine exactly how much the driver loosened his seat belt."
Article 18.2 of the FIA ​​Sporting Regulations states: "A driver who has been reprimanded five times in the same championship will be penalized 10 places on the grid for that event at the fifth disciplinary decision.
"If the fifth reprimand follows an incident during the race, the ten-place grid penalty will apply to the driver's next competition."
"A 10-grid demotion penalty will only be imposed if at least four of the reprimands were for driving infractions."
The last reprimand was not for a driving violation, but Yuki Tsunoda's other four were for driving.
1) Bahrain GP: Interference with Ferrari driver Charles Leclerc in FP2
2) Australian GP: Prevent Ferrari driver Carlos Sainz in FP2
3) Australian GP: driving unnecessarily slow on the lap during qualifying
4) Monaco GP: Interfering with Haas driver Kevin Magnussen in FP2

Category: F1 / Hiroki Tsunoda / F1 Italian Grand Prix / Alpha Tauri