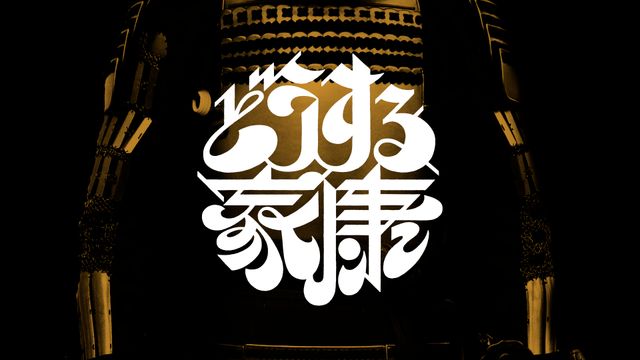 Jun MatsumotoThe logo for the 2023 taiga drama "Dosuru Ieyasu" will be released. This logo was created by the GOO CHOKI PAR design unit, consisting of three graphic designers, Kyu Asaba, Kento Iidaka and Rei Ishii.
[Photo]Wonderful ! Members of "Team Ieyasu"
This work is a screenwriter known for such as "Legal High" and "Confidenceman JP".Ryota Furusawaportrays the life of Tokugawa Ieyasu, a famous historical figure everyone knows from a new perspective. A lonely boy, Takechiyo, who lost his country, lost his father, was separated from his mother, and had a scar in his heart, thought he would quietly end his life as a hostage of the Imagawa family. However, moved by the enthusiasm of the Mikawa samurai, he accepts the fate of living as the ruler of a weak country and jumps into the turbulent world.
Production director/Tomoaki IsoThe chief producer said, "We asked a young trio of designers with a unique unit name, GOO CHOKI PAR, to design the title logo for 'Dosuru Ieyasu'. The logo they created was a completely unexpected logo with a round mark. Ieyasu's life was full of ups and downs, and it seemed that he was desperately rolling, and it became a circle… If you say so, , It looks like the Aoi crest of the Tokugawa family, and seems to express Ieyasu's spirit of upholding harmony. What Ieyasu aimed for was not a square, four-sided world, but a round world that accepted diverse values. image of the logo superimposed on the armor appears to show Ieyasu's stamp on the armor, showing his indomitable and unmoving spirit way of life. It's a bit unusual for a Taiga drama title logo. However, it contains a deep message.I would be glad if you could familiarize yourself with the drama.
The GOO CHOKI PAR design unit is engaged in creative activities in various fields, focusing on "visual communication" that transcends language and thought. To date, he has worked on graphics for ISSEY MIYAKE, NIKE, Redbull and others, and created the iconic Paralympic Games poster at the Tokyo 2020 Games. Awarded NY ADC Gold, One Show Gold, D&AD Yellow Pencil, etc (Editorial Service, Fumiko Umeyama)