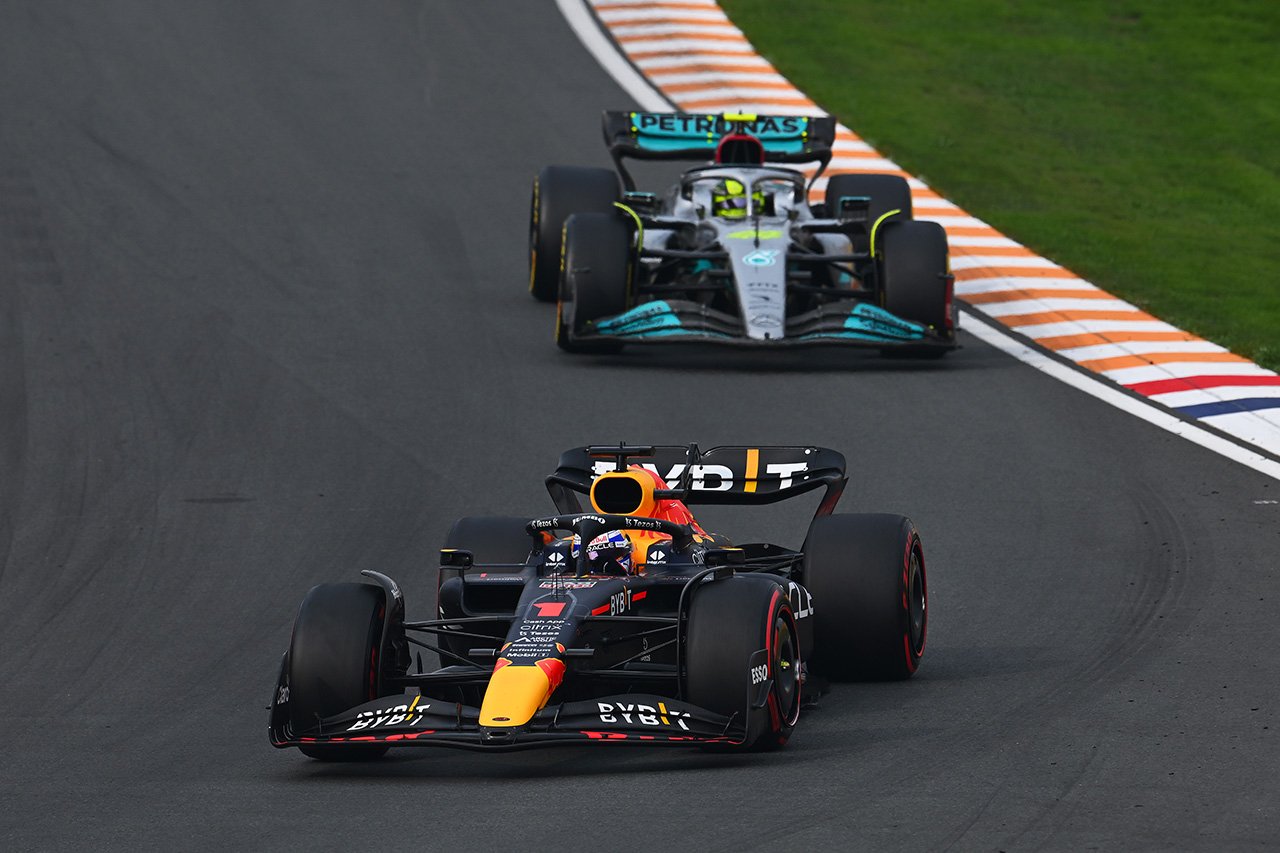 Mercedes F1 team principal Toto Wolff says Lewis Hamilton has a chance of winning Formula 1's Dutch Grand Prix if he was not interrupted by the Virtual Safety Car (VSC) of Yuki Tsunoda, according to the team's strategy simulations.
Lewis Hamilton was chasing Max Verstappen when Yuki Tsunoda stopped on the track and triggered the VSC.
At the time, Max Verstappen, who was pursuing a two-stop strategy, had to make another pit stop, effectively falling behind Lewis Hamilton and Mercedes F1 teammate George Russell. .
Thanks to the VSC, however, Max Verstappen spent less time stopping and Lewis Hamilton was able to keep his previous position. Mercedes F1 believe the driver had a chance of winning had the race gone without a break and Verstappen had fallen behind Hamilton in his usual pit stop.
"According to the simulation, Max was eight seconds behind with 20 laps to go, but he would have stopped for a hard change at that point and I think we were going for the win. He said it was getting closer, tight but still ongoing."
Toto Worg said Max Verstappen "could have caught him in the last six laps".
The circumstances that led to the VSC were abnormal. Yuki Tsunoda stopped on track after complaining that his wheels weren't fully installed during his pit stop. He then returned to the pits and caught the eye, but came back onto the track and stopped, triggering the VSC.
As Yuki Tsunoda is the junior driver for the Red Bull team, there has been speculation that Tsunoda was involved in a storyline that would benefit Max Verstappen.
"If we were fighting for the championship, we would have been attentive", admits Toto Wolff.
"What needs to be investigated for the safety of the driver and everyone else is that the driver stopped, unbuckled his seatbelt and went full circle. The problem has not been resolved. They put the seat belt on. Then he drove off and stopped again."
"It changed the outcome of a race that probably could have been won. But the word 'probably' doesn't matter to me. I don't think about it anymore. It's over."

Category: F1 / mercedes / Lewis Hamilton / F1 Dutch GP