Nikon is a German company that produces metal 3D printers for industrial use.SLM Solutions Group(Part 1、Part 2、Part 3、Part 4). The total purchase price is expected to be 622 million euros (about 84 billion yen).
SLM is an additive manufacturing (AM) company that manufactures various parts with 3D printers. We cover from prototyping to mass production and specialize in casting large parts. More than 750 laser powder bed fusion (L-PBF) 3D printers for metal have been delivered to more than 150 companies in industries such as aerospace and automotive.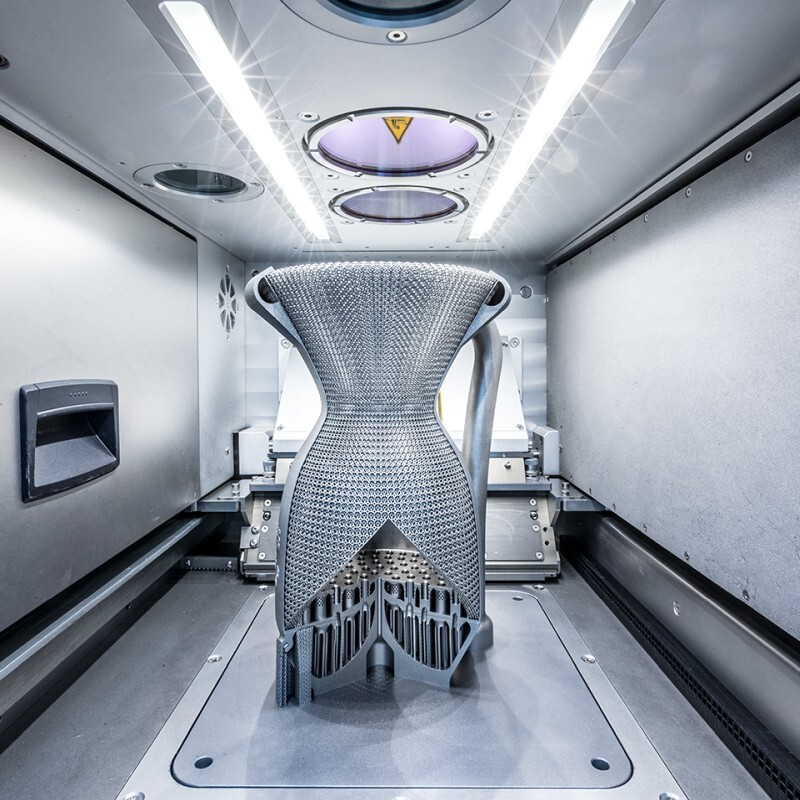 Rocket engine parts made with a 3D printer (Source: SLM)
On the other hand, Nikon has made "digital manufacturing" a strategic business and plans to provide customers with ordered finished products, components and processing services. In particular, the field of AM using 3D printers for metal is considered promising.
Nikon currently owns the AM Directed Energy Deposition (DED) technology, and with the acquisition of the L-PBF method from SLM, two types of solutions can be offered. In addition, it is expected that Nikon's optical technology, image processing technology and precision positioning technology developed in solid-state exposure equipment can be used.
Strengthen AM activity (Source: Nikon)
The acquisition will be a combination of a subscription to the capital increase of SLM and a public tender offer for ordinary shares and convertible bonds. The subscription/purchase price is 20.00 euros (2700 yen) per share, subject to a premium of 83.7%.
An agreement has been reached with the main shareholders of SLM, and a total of 61.1% of the fully diluted shares of SLM have already been secured.