Russia could face a longer and deeper recession amid the growing impact of US and European sanctions, an internal memo prepared for the Kremlin has revealed.
The document, which officials and experts have spent months crafting in an attempt to accurately determine the impact of the isolation of the Russian economy from the invasion of Ukraine, is significantly more pessimistic than the official statements, which officials usually post. The document was prepared for a closed meeting of senior officials on August 30. A copy of the document seen by Bloomberg News has been confirmed as authentic by people familiar with the matter.
In two of the three scenarios presented in the report, the contraction accelerates next year, with the economy returning to pre-war levels in the late 2020s or later at the earliest. The "inertia" scenario assumes the economy will bottom out next year at 8.3% below 2021 levels. In the "stress" scenario, the economy is expected to bottom out in 2024 at a level 11.9% lower than in 2021.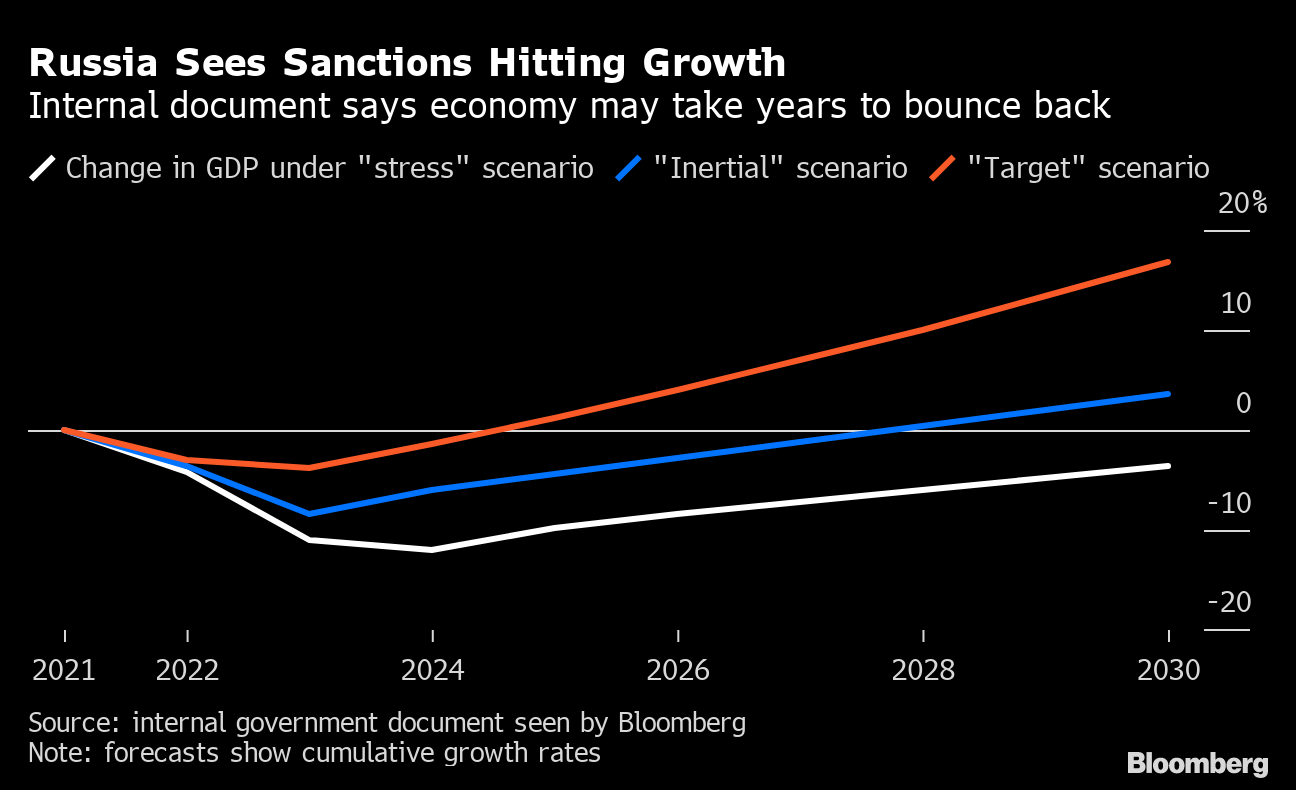 Original title:
Russia risks bigger and longer sanctions, internal report warns(extract)