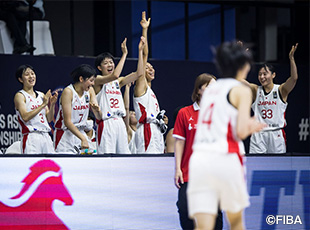 Japan U18 women's national team starts with victory with all goals and all playing basketball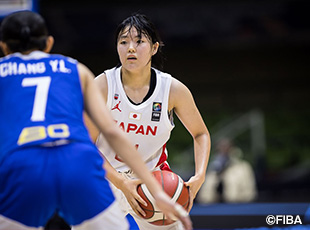 Yuzuyu Yasogawa had a game-changing 3-point shot
Postponed one day due to water leaking on site due to heavy rain"FIBA U18 Asian Women's Championship 2022"will open safely from September 6 (Tuesday). The first game against Chinese Taipei won 90-77. Yuzuyu Yasogawa (1st year student at University of Tsukuba) scored 23 points and Haru Owaki (1st year student at Tokyo University of Health Sciences) scored 16 points.
Without possession, Japan had four turnovers and their shooting success rate was 42%, short of Chinese Taipei's 50%, taking the lead. In the 2nd quarter, Yasogawa scored one goal after another, giving Japan momentum. The Japanese team showed their strength by taking eight turnovers in defense and turning to quick attacks, finishing the first half with a 14-point 52-38 lead.
Chinese Taipei center No.11 Yu Wen Hsiao, 184cm, took control under goal and made up ground. However, it was Yasogawa who cut off the wrong stream. At the end of the 3rd quarter, the gap was 65-60, 5 points behind, but Yasogawa scored 4 consecutive points at the start of the 4th quarter, including two 3-point shots. Although they held off Chinese Taipei with a 15-point lead, Japan managed to hold on and won the first game 90-77.
I gave Hsiao 39 points, which I have to reflect on, but I will continue to make adjustments as the game progresses. They will face Indonesia tomorrow at 2:45 p.m. It will be their first match against Indonesia, who have been promoted to Division A since the previous tournament.