On September 6, Hitachi conducted a demonstration experiment in three Tokyu department stores (Tokyu Department Store Main Store, Shibuya Hikarie ShinQs, +Q Beauty) to connect and guide customers between stores using the small store service without "CO-URIBA" staff. it's about to start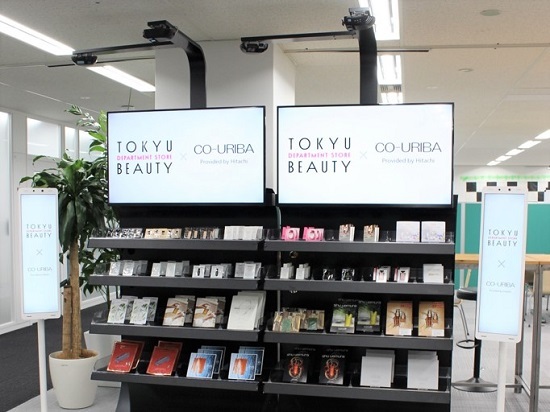 Tokyu Department Store aims to become a new landmark in the Shibuya area. In anticipation of the closure of Tokyu Department Store Main Store on January 31, 2023, we are making various efforts to further improve user satisfaction.
In particular, cosmetics and beauty are considered a priority area along with food, and in order to encourage continued use in the Shibuya area, additional mutual use of Shibuya cosmetics and beauty floors Hikarie ShinQs and +Q Beauty, which are developed with different concepts.・Promote strengthening.
In this context, thanks to CO-URIBA, the company and the Tokyu department store "can easily obtain samples of the brands they are interested in and service tickets such as beauty and relaxation, thus discovering new cosmetics and beauty products. ". towards providing experience and purchase value.
The experience will be held at three stores in Shibuya twice during the cosmetics fair period, from September 15 to 21 and October 27 to November 9.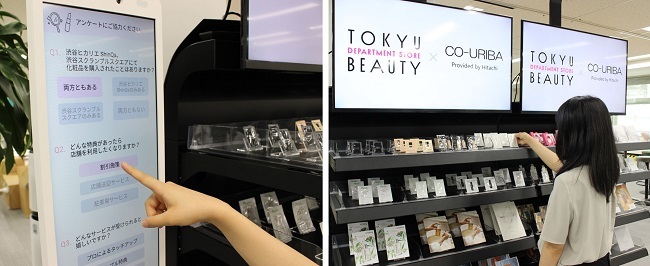 Specifically, for those who have purchased cosmetics in the target sales area or used the target beauty and relaxation stores, CO-URIBA installed on the floor of each store will provide samples and cosmetic brand stores treated in other stores. be used in
Additionally, data such as user behavior logs are collected from high-precision sensors installed on product shelves and ceilings. The data collected and the results of the questionnaires are combined and analyzed, and marketing measures such as sales promotion by the "LINE" communication service and guidance by advertising signage are developed, aimed at favoring the referencing of customers and the mutual use between stores.
Based on the results of the first trial (September 15 to September 21), the two companies will offer an even higher quality customer experience in the second trial (October 27 to November 9). In addition to aiming for , we plan to plan and develop more precise marketing measures using the data collected and verifying their effectiveness.
Additionally, as part of our marketing strategies, we plan to expand CO-URIBA to various facilities in addition to the cosmetics and beauty floors. By combining with the company's various Lumada solutions, such as entering the store empty-handed by biometric authentication using the company's "Biometric Authentication Integrated Platform Service" and the function automatic payment system based on sensor information using the IoT payment platform service, a new shopping experience and We will continue to conduct demonstrations for the provision of services.