On September 6, the Rakuten Group will broadcast videos according to the program schedule in the same way as TV broadcasts.R channelannounced that it has started offering a web browser version of ".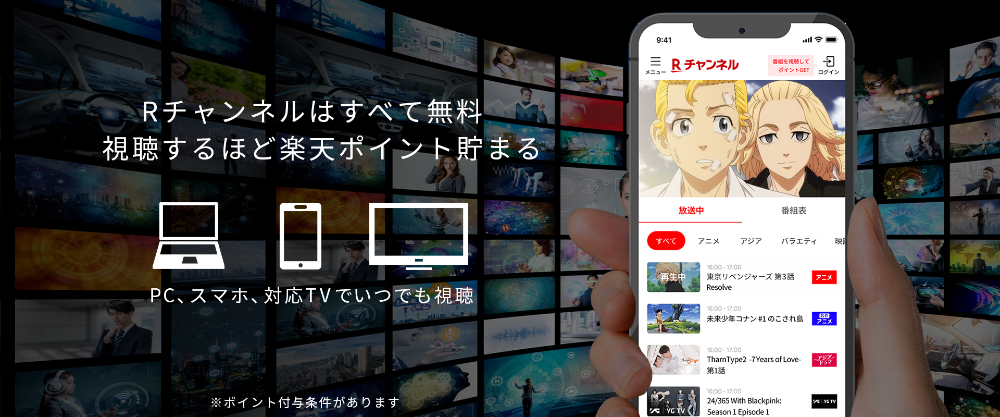 The R channel offers around 40 programs in a wide range of genres, including anime, movies, news, sports, entertainment, entertainment, and kids, 24 hours a day, 365 days a year. Some programs also support missed delivery within one week of delivery completion.
NBA TV, which broadcasts NBA games and related programs; Global Trekker, which broadcasts carefully selected documentary programs on history, nature, science, etc. ; it is said that it will also prepare the only content in Japan as a channel which distributes free for 24 hours, such as "YG TV" which distributes.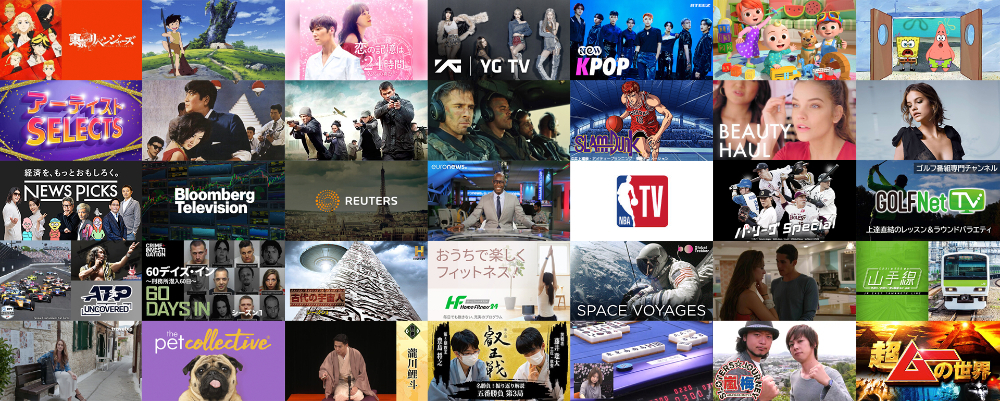 By providing a web browser version, it can be viewed on models other than the target TV model. Anyone can use it anywhere from PC or smartphone.
Along with providing the web-browser version of the service, a points program will also begin on September 6, in which "Rakuten points" (limited time points) will be awarded based on viewing time.
By registering your Rakuten ID, you can earn up to 24 points per day by donating 1 point for every hour of viewing time. Watching over a minute across multiple devices, programs and channels is said to be totaled.
Additionally, points will still be awarded based on the monthly total viewing time ranking (top 10 people). The number of points awarded is 10,000 points for 1st place, 5,000 points for 2nd to 3rd places and 3,000 points for 4th to 10th places.
In commemoration of the launch of the browser version of the service, points awarded based on total watch time rankings will be tripled from September 6 through September 30.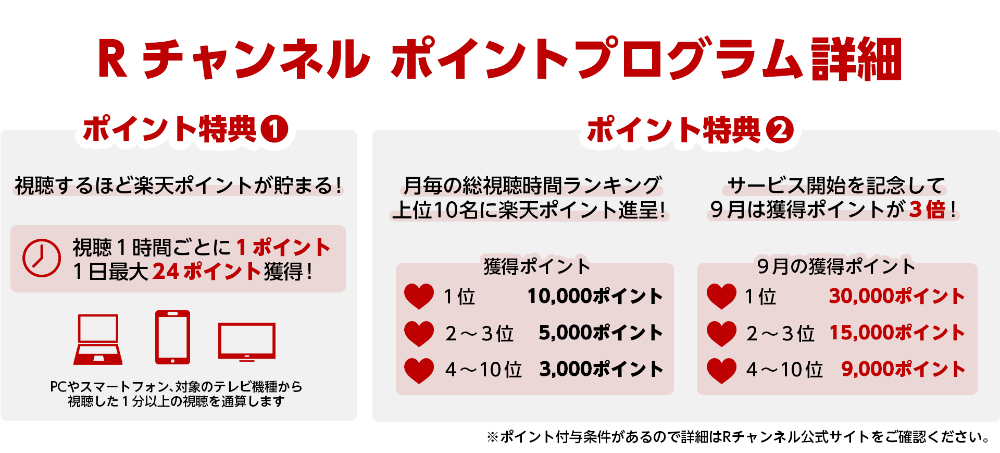 In the future, we will also provide an R Channel smartphone app.