Taiga drama "Kamakura-dono no Thirteen" (NHK), written by Koki Mitani and starring Shun Oguri, portraying Yoshitoki Hojo, the second regent of the Kamakura shogunate. In the 34th episode "Ideal Marriage" airing on September 4, Yoshitoki's third legitimate wife, Noe, made her first appearance and had a big impact from the first episode (there are spoilers below).
■ Yoshitoki's third lawful wife, Noe, played by Rinko Kikuchi, appears.
Preparations to welcome Midokoro from Kyoto to Sanetomo are progressing steadily, led by Hiraga Tomomasa (Yamanaka Takashi), the son-in-law of regent Hojo Tokimasa (Bando Yajuro). On the other hand, however, Yoshitoki feels uncomfortable about Tokimasa taking bribes from his servants and trying to strip him of the position he inherited from his son-in-law, Shigetada Hatakeyama (Taishi Nakagawa) .
Civil officials such as Oe Hiromoto (Kurihara Hideo), who are also concerned about Tokimasa's recent behavior, propose a marriage proposal to Yoshitoki Nikaido Kosei's (Nonaka Isao) grandson, Noe (Kikuchi Rinko). Yoshitoki quickly absorbs Yoshitoki's past and surroundings, and Yoshitoki decides to get married, thanks to the approval of Tomoie Hatta (Hayato Ichihara), who has been watching him backstage.
However, her son Yasutoki (Kentaro Sakaguchi) strongly opposes Hina's (Mayu Hotta) remarriage, saying, "Does your father have a human heart?"
Sanetomo can only confide in Yoshitoki about his marriage angst, and spends his days depressed. I discovered a collection of waka poems that I had entrusted to , and started reading it with enthusiasm.
On the other hand, Yasutoki is completely different from when he met Yoshitoki. ─ ─.
■ Familiar tour "Onago likes mushrooms" of Kamakura-dono, festivities
Rinko Kikuchi, who was nominated for the Academy Award for Best Supporting Actress in the film "Babel" (2006) directed by Alejandro Gonzalez Inarritu, has been recognized around the world for her acting talent. This is the long-awaited first appearance of Taiga & Mitani's work. At the time of the casting announcement, there were high expectations.
Even so, at first she gives the impression of being a very nice and honest woman, as being delighted to see "a large amount of mushrooms", which is the usual way when Yoshitoki tries to seduce women. Especially regarding the mushroom mountain, I was never happy with the woman I sent it to (and even my son Yasutoki was involved), so I felt like I was talking about this new reaction. another on SNS.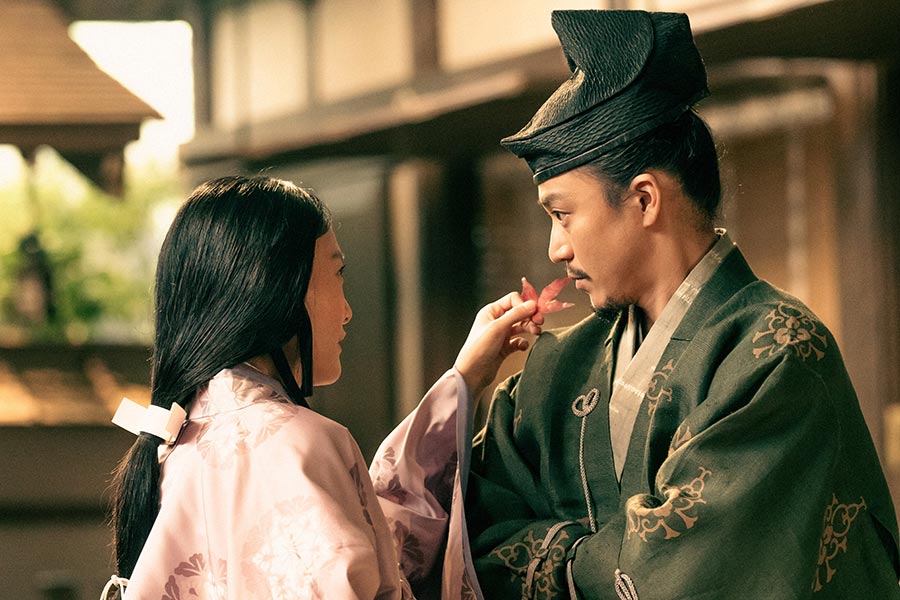 "Finally, a girl who likes mushrooms appears." "The mushrooms have finally been rewarded!" (Yoshitoki)-kun." "You're happy to eat a bunch of mushrooms! Koshiro is just a tunku!"
However, the staff turnover part at the end, which happens regularly in "Kamakura-dono no Thirteen", brings out some ridiculous flags and twists. It is revealed that Noe dislikes mushrooms and was acting to win Yoshitoki's heart.
However, rather than being disappointed, viewers said, "Hey, girls who like mushrooms don't exist." ・When I thought about it, he was a stronger character than I expected", "Even though I really fell into the dark side, I think I'll believe the 'Onago loves mushrooms!' until the end of my life."
■ "I understand the reason for Rinko Kikuchi" attracts attention in the future
Kikuchi said about Noe, "She is a very feminine woman (omitted). I wonder if I can show many multi-faceted roles in the future" (from an interview on the official website). And in fact, he can clearly distinguish between the graceful role he shows in front of Yoshitoki and the naughty role he shows when talking with women… Right?", right from the start, it showed a performance of exquisite proportions that allows those who understand it to understand.
Not only Yoshitoki, but also Tomoe, who was cast as the discerning role, were successfully tricked, so he posted on SNS, "I'm glad I finally met a girl who likes mushrooms! I found That's awesome! It was Rinko Kikuchi! It really was Rinko Kikuchi!", "I found out that she was cast as Rinko Kikuchi," and "She was a regular performer, so that feels good."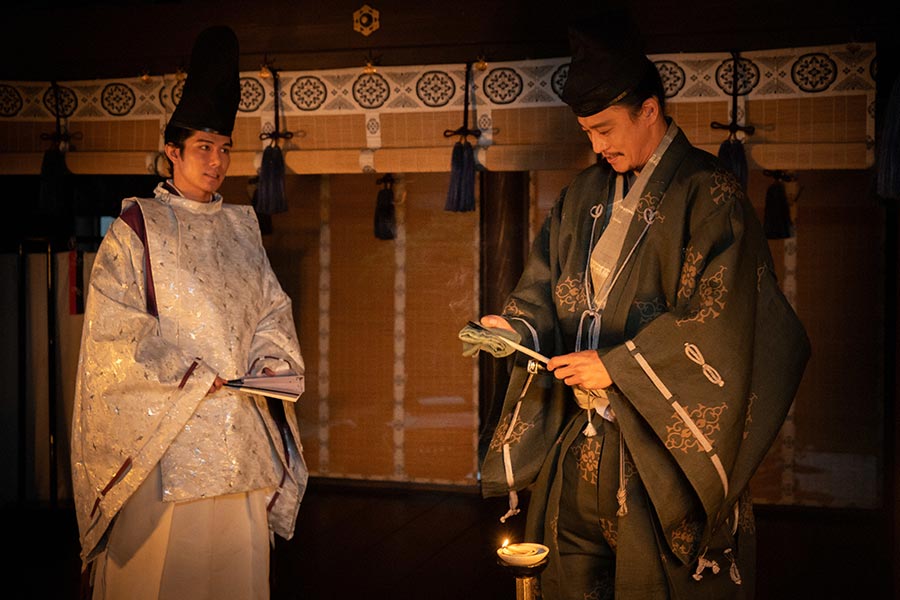 Also, Hatta Tomoie, who was certified as a "good woman" in that he said, "If you refuse, I can raise my name." Aren't you a knot?", "Yoshitoki and Hatta-dono have no eye for women", "Hatta's rating is down and laughing", resulting in stray bullets flying.
Also, "Isn't it better to have Yoshimura Miura (Koji Yamamoto) judge women?" There were quite a few people who said they should have asked Yoshimura, who taught them "how to break up with their kids without ruining the sequel." The future lives of Yoshitoki and Noe, who should be able to move forward into marriage, are scary but eye-catching.
◇
"Kamakura-dono no 13-nin" airs every Sunday at 8:00 p.m. on NHK General, and at 6:00 p.m. on BS Premium and BS4K. In the 35th episode, "Bitter Sake Cup", the relationship between the Hojo and Hatakeyama families changes drastically when Tomomasa reveals his suspicions about Shigetada's legitimate son, Shigeyasu (Sugita Rairin).
Text/Yoshinaga Miwako