[Washington = Toshinori Asai]There are two months left until the Nov. 8 midterm elections, which will serve as a trial for the Biden administration. Midterm elections are traditionally seen as a headwind for the ruling party, but President Biden has adopted a two-pronged strategy of emphasizing achievements such as gun control and measures against inflation, while also criticizing supporters of former President Trump and making democracy a stake. With his existing support base and "anti-Trump" rallies, he aims to win the Senate, which is evenly split between Democrats and Republicans, including independents, and the House, which is Democrat-dominated.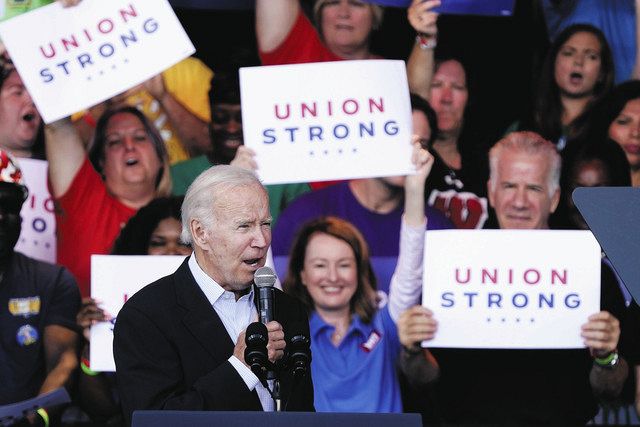 "America was built by the middle class, and the middle class was built by unions." On the 5th of Labor Day (Labor Day), while the electoral campaign was in full swing, Mr. Biden gave a series of speeches in Wisconsin in the Midwest and in Pennsylvania in the East, and raised the unionists gathered .
Unions are a key base of support that helped Biden win the 2020 presidential election. , was working to create jobs.
Mr Biden is recovering his approval rating after a temporary slowdown, but existing Democratic supporters alone are not enough to recover. It is the attack on the Trump faction that has intensified there.
"Radical Trumpists are on a path of anger, violence and division, but we have to take a different path," Biden said. "Not all Republicans embrace extreme extremism," he said. Only the "MAGA" group, which refers to the movement of Trump supporters, pointed to the United States as a "threat" and showed consideration for moderate Republicans.
Mr Trump faces issues such as finding responsibility for the attack on the US Congress in January last year and removing confidential documents from his home. Scandals and blunders over his endorsements continue in the midterm elections. The Democratic Party believes the key to victory or defeat will be winning over independents and moderate Republicans who balk at such moves.