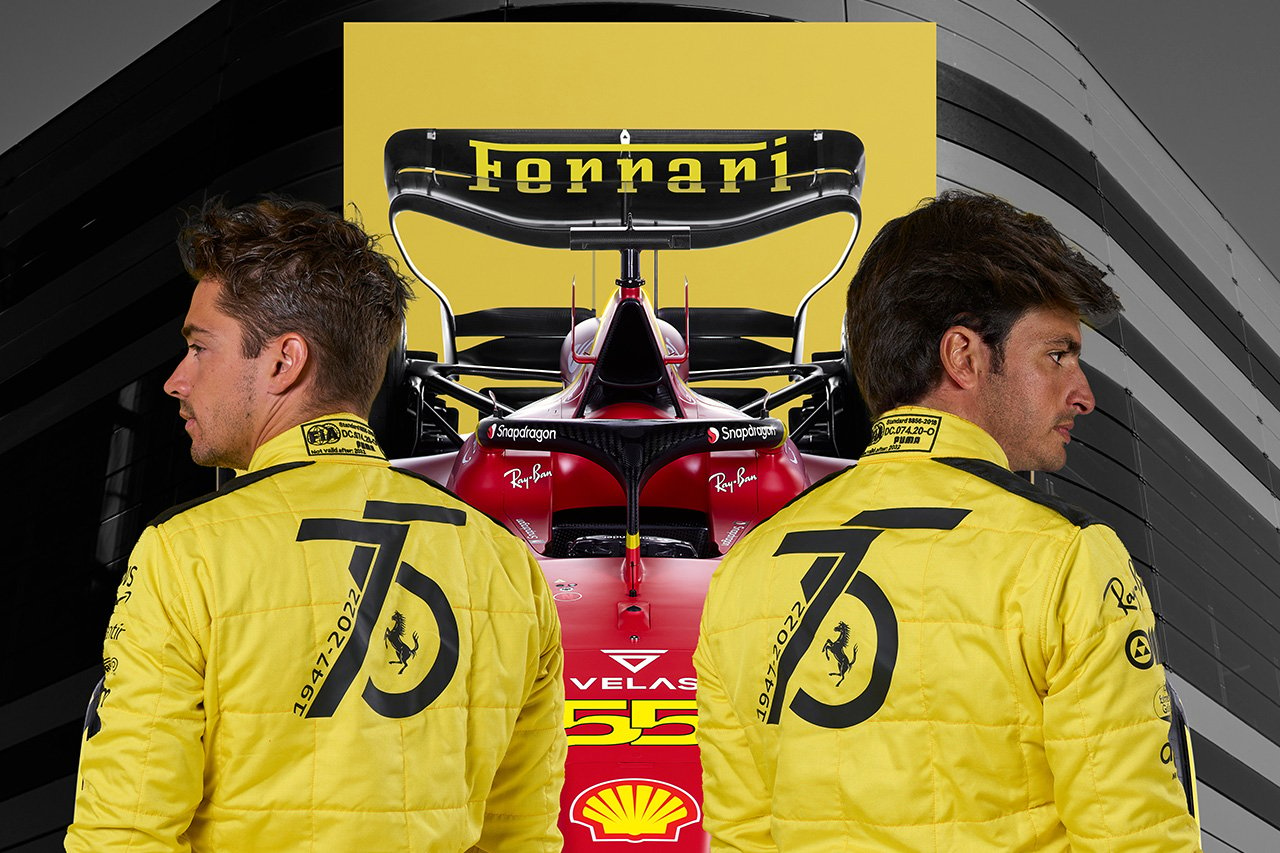 When Charles Leclerc won the Italian Grand Prix for Ferrari for the first time in 2019, Monza exploded with a red-packed Tifosi. A dream come true for most of Italy, waiting nine years for that feeling of nirvana.
Charles Leclerc was touched by the commotion that greeted him on the podium, and it has become a tradition to celebrate the top three drivers under the podium with fans flooding the track. And on the podium, Leclerc was looking for someone.
"There were people as far as the eye could see," said Charles Leclerc ahead of this weekend's Italian Grand Prix.
"It was blocked. I was trying to find my mother. She was in the gallery."
"She saw me in pole position and I arrived on Saturday night and I didn't have a pass for Sunday. The only pass I was able to prepare was the grandstand. She was in the main straight , I was trying to find her, but there were too many people."
"It was a very special moment to be there. When you race for Ferrari, you only see red. Or 98% of people are red. It makes you feel at home."
This weekend, Charles Leclerc and his teammate Carlos Sainz Jr. traveled to Monza for the fourth and second time respectively as Ferrari drivers, having raced in front of some of the sport's most enthusiastic crowds. .
"It's a dream come true for any kid," said Sainz Jr.
"Since I was a kid I've watched Formula 1, Ferrari and Monza and said it must be a great feeling to be a Ferrari driver at Monza.
"We are lucky to have a competitive car this year and to have a competitive Ferrari at Monza. It will be something special, like Charles felt in 2019. I have not yet felt the feeling of win, but last year was very exciting and one of the best weekends I've had."
As you can imagine Ferrari's home race, which turns 100 this year, is a busy race for Charles Leclerc and Carlos Sainz Jr., sponsors and fan events to handle before the car goes enters the track are numerous.
It offers fans the opportunity to see the hero in action. When they head for Milan, the herd does not take long to form.
"It's crazy," said Carlos Sainz Jr.
"Last year we went to the Ferrari store in central Milan. Within five minutes word got out that we were inside. Suddenly thousands of people were waiting for us outside."
"There were a lot of young fans and it was nice to see them. We couldn't leave the store. The store was full so we had to put security guards in place so they could leave. No one. " was very excited. was a sight I had never seen before."
It's hard to go anywhere in Italy without finding them. On race weekends, the streets of Monza are filled with Ferrari fans. They want to see Carlos Sainz Jr. or Charles Leclerc driving or cycling in the park that is home to Monza's temple of speed.
The entrances to the paddocks are crowded and flooded with fans, often blocking access routes to see the heroes. It's a big mess. After many years as a Formula 1 driver and good times with Ferrari, Charles Leclerc and Carlos Sainz Jr. are still obsessed with getting people to come out to see them, take selfies and ask for autographs. Again.
"It's very strange because at the end of the day I'm the same person I was when I was a kid, I wanted to be a Formula 1 driver," Leclerc said.
"One day, I find myself in a situation that I never imagined. When I was a child, I never thought that one day the children would admire me in the same place."
"It's a very special feeling. I'm proud to be part of the Ferrari team and to be a Scuderia Ferrari driver. I'm very lucky. A lot of people are cheering me on and I'm making my career with them." It's still a very special habit to watch. I'm happy when I'm happy and sad when I'm sad. It makes me feel like I'm not alone."
Carlos Sainz Jr. said: "It was good to be a McLaren driver at Silverstone, but to be a Ferrari driver at Monza is not fair, so I don't want to compare, but everyone is Italian. I know how how passionate it is and what Ferrari means in Italy."
"It's huge and it's hard to explain. Even though I understand how passionate they are, how involved they are in the team and how the team behaves, it can make a huge difference in this they feel. This can be difficult to do.
"Like Charles said, I think it's a little strange that just saying hello, smiling, taking a picture, you can make such a big difference in someone's life. I'm still very normal. I'm just a normal guy with a man's life. I don't feel like a hero at all or anything special."
Monza is the fastest track on the calendar and its long straights call for long, full-throttle stints punctuated by chicanes and medium-speed corners. As a result, the team takes the downforce off and the car runs the thinnest winf. It's a challenge all drivers will enjoy.
"For me, Monza has been one of my favorite circuits since I switched to single-seaters," said Sainz.
"After the first laps in Monza, it turned out to be the most difficult track on the calendar, but also the most fun, because it has a combination of large braking zones that I have always liked.
"The car doesn't behave like it normally does due to low downforce and there are some of the best corners in F1, Ascari and Parabolica. Both of those corners are absolutely amazing."
Charles Leclerc said: "What's special about Monza is that when you get there you can't really feel the grip because of the very low downforce setting.
"As a driver I always like new challenges. Monza is one of those challenges and it's a very strange feeling because you have to adapt your driving for this weekend."
Putting a smile on their fans' faces this weekend may be a bit more difficult this year, given that rivals Red Bull have been so strong. Red Bull currently leads the constructors' championship with 135 points. In the drivers' standings, Max Verstappen, who has won 10 out of 15 races this season, has a staggering advantage of 109 points.
Ferrari looked like Red Bull at Circuit Zandvoort in the Netherlands, but Red Bull's strong straight-line speed helped a lot and it fell back at Monza, much like the low-downforce Spa-Francorchamps.
That said, Ferrari remains in contention for the podium, a strength of both cars and a huge improvement over recent years.
"In theory, it's probably not our best track, to be honest, because Red Bull has been very strong since the start of the year, especially in straight-line speed," said Leclerc.
"I hope it's a good weekend for them."
By the way, during the 2022 F1 Italian Grand Prix Charles Leclerc and Carlos Sainz Jr. of Scuderia Ferrari will wear yellow racing suits to commemorate the 100th anniversary of the Monza circuit.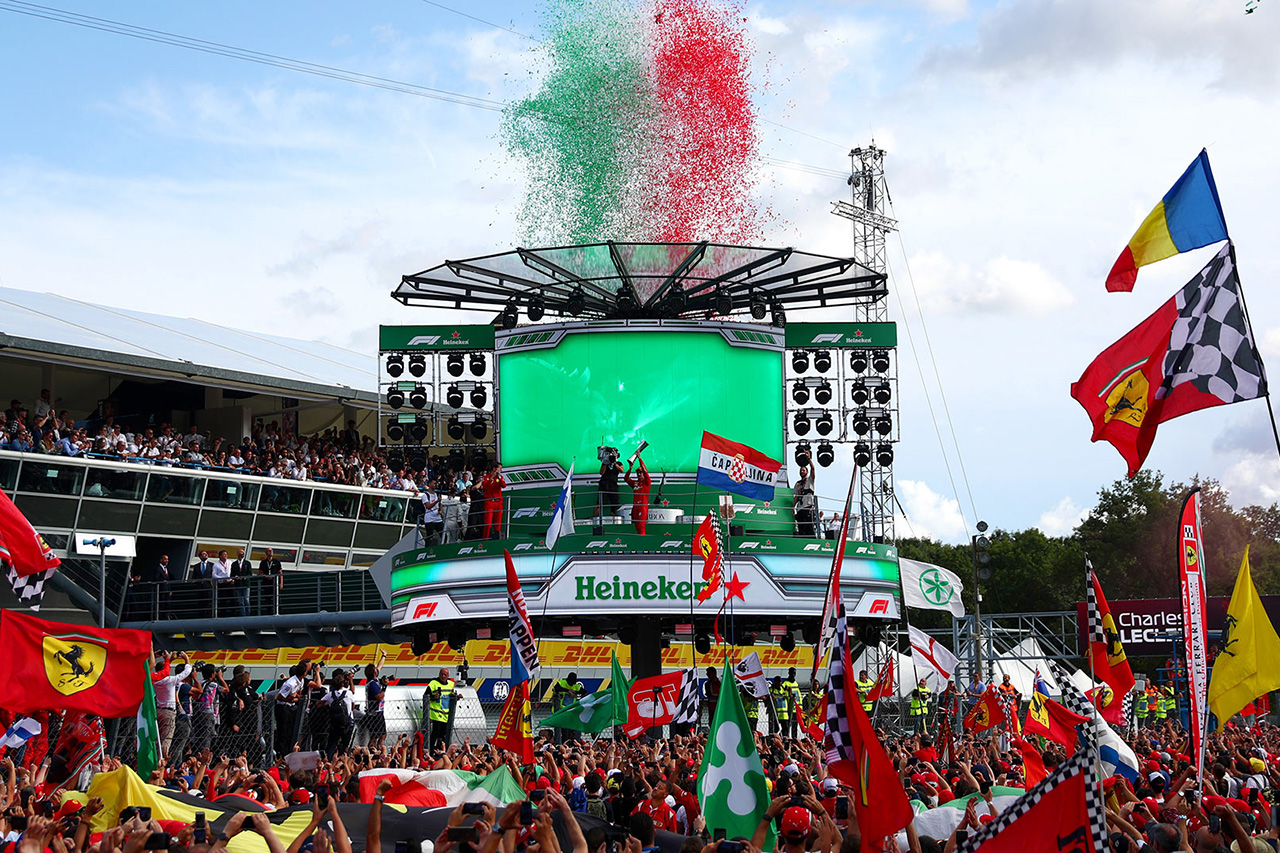 Category: F1 / Ferrari / F1 Italian Grand Prix