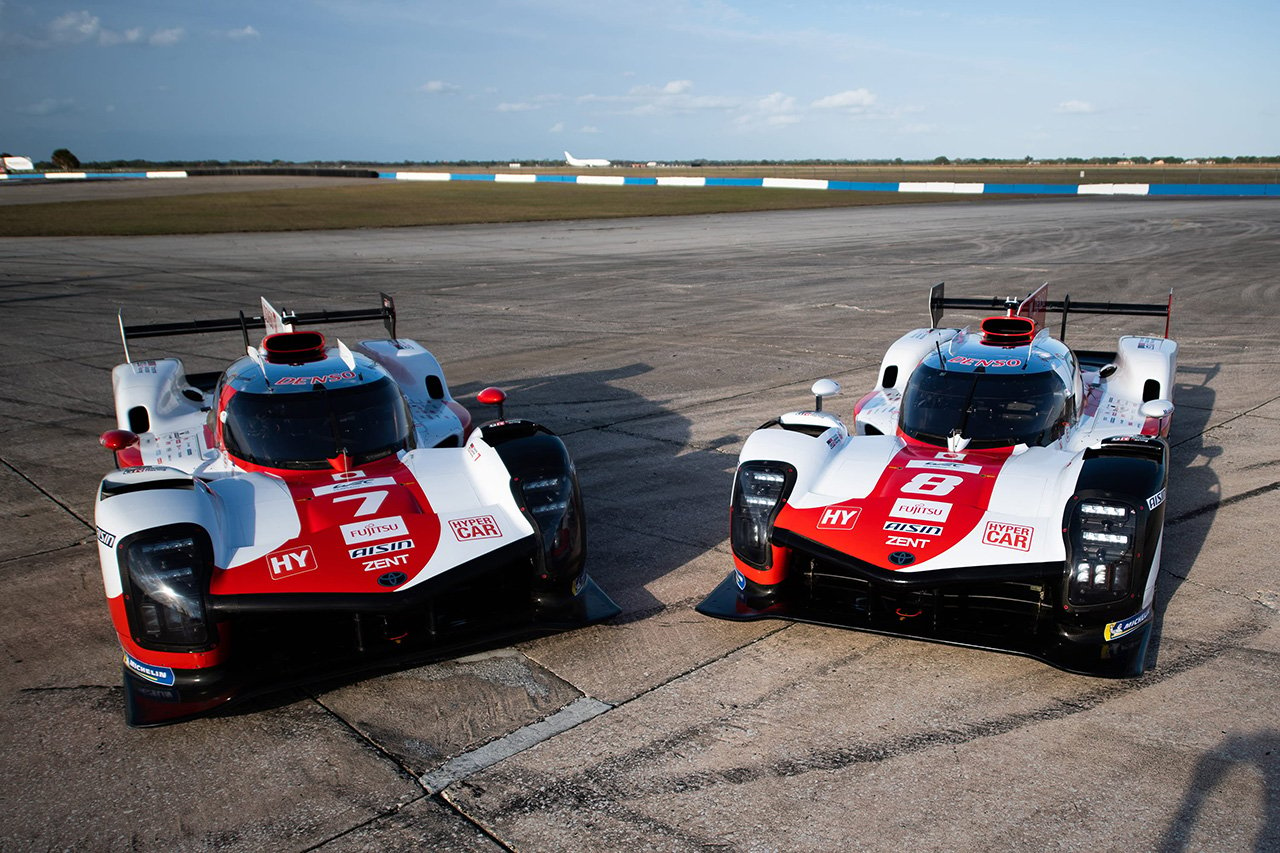 The FIA ​​World Endurance Championship (WEC) will be held at Fuji Speedway for the first time in three years, and TOYOTA GAZOO Racing's (TGR) GR010 HYBRID hypercar will contest its first race on its home course, the Fuji Speedway.
Around two months after the previous round at Monza, the 2022 WEC season is down to just two out of six rounds. Round 5 will now take place at Fuji Speedway in Shizuoka Prefecture as a 6-hour race. Fuji Speedway is located at the foot of Mount Fuji, about 100km west of Tokyo, and the WEC race will take place for the first time since 2019. TGR is aiming for its fifth consecutive victory at its home course, Fuji.
The 2020 WEC season so far has seen intense close competition in all four races. At the end of the spectacular Round 4 of July in Monza, Italy, TGR remained top of the constructors' standings, 15 points behind second-placed Alpine.
The #8 GR010 HYBRID driven by Sébastien Buemi, Brendon Hartley and Ryo Hirakawa, which won the 24 Hours of Le Mans this season, finished 2nd in the previous round at Monza, and 2nd in the drivers standings, 10 points behind the leader Alpine hunting in a row. Meanwhile, the #7 car of 2021 WEC champions Kamui Kobayashi, Mike Conway and José María López was aiming for its second win of the season and leading until the end of the race, but was hit by another car and finished in 3rd place.
Kobayashi and Hirakawa are already competing in Super Formula races at Fuji Speedway this year. At the season opener in April, Hirakawa took his first win at Fuji since winning SUPER GT in 2020.
The 2021 GR010 HYBRID, which was the first hypercar to win the 24 Hours of Le Mans, has appeared at events as a show car, but this weekend it will finally race in front of Japanese fans. first time.
The WEC race here in Fuji is more than just a home race for the team. The GR010 HYBRID's powertrain was developed and manufactured at the Higashi-Fuji Research Institute, located near Fuji Speedway. This weekend will be the first opportunity for many of our friends at Higashi-Fuji to see the GR010 HYBRID race in action.
The 4.563 km Fuji Speedway is the shortest circuit in the WEC this season, but it has a long main straight of 1.5 km and it is also the most successful circuit. The only time they didn't win was in 2015, a tough season for TGR.
Historically, Fuji Speedway has played a very important role in the development of Toyota's endurance racing vehicles. Toyota's first full-scale sports car, the Toyota 2000GT proved its speed and durability in the 24-hour race and the 1967 1000 km race, winning both races. In 1968 and 1969, the legendary Toyota 7, which marked the dawn of Toyota motorsports, won the 1000 km race.
In the 1980s, the Le Mans-style endurance racing series began to take place in Japan, and Toyota, which returned to sports car racing by competing in the All Japan Sports Prototype Championship, became a regular at the center of the podium at Fuji Speedway. rice field. In 1982, the World Sportscar Championship was held for the first time at Fuji Speedway.
Fuji Speedway, located at the foot of Mount Fuji, underwent a large-scale renovation in 2005, and the layout of the course was also changed. And now Fuji Speedway, the circuit closest to the Tokyo metropolitan area, is being built as a museum, driving center, various entertainment facilities, hotels, etc., in order to develop into as a new comprehensive motorsport station. establishment. .
For the first time, enthusiastic Japanese motorsports fans will be able to watch the hypercars race at Fuji Speedway in two official 90-minute practice sessions on Friday, September 9, starting at the session. The following day 10 (Saturday), preparations for qualifying and the final race will be completed in the last morning practice session, and qualifying for the hypercar category will take place from 15:00. The final 6-hour race will start at 11:00 a.m. Japan time on the 11th (Sunday).
Kamui Kobayashi (Team Representative and Car 7 Driver)
I am very happy to finally see the GR010 HYBRID actually racing in front of Japanese fans for the first time. It's a shame there hasn't been a WEC Japan round in recent years, but that's what makes this weekend special. Not only the race, but also an opportunity to meet Toyota colleagues, especially members of the GR powertrain development department at Higashi-Fuji, and Japanese partners, who are very important to the team. .I want to express my gratitude to you. Unfortunately we didn't have enough speed in the previous race at Monza, and unfortunately we missed the win, so we have to be stronger and challenge Fuji. Of course, our goal as a team is to win both titles, but we also want to win this weekend. The hypercar battle escalates and the race will be a tough melee, but it will make the team stronger. I will do my best to get back to the center of the podium in front of the Japanese fans.
Mike Conway (driver of car #7)
It feels like a long time since the Monza race, but in the meantime we will be refreshed and well prepared for the remaining two races. It's hard to say this is our best season so far with the #7 car, but we want to keep pushing as hard as we can and have a clean race to fight for the lead at Fuji. Fuji is our home race and we have won many races so far so hopefully we can repeat that this year, but Monza has proven that it won't be easy. The level of competition for hypercars is getting tougher, and most importantly, the #8 car will always be the strongest contender. I will do my best so that Japanese fans can see the best race.
Jose Maria Lopez (driver of car #7)
I am happy to be able to return to Japan. It is a great place to race and, above all, to hang out with Japanese motorsport enthusiasts. Visiting Japan, the stronghold of TOYOTA GAZOO Racing, as a team member, is also a special event where you can meet many Japanese friends who are hard to come to European races. Fuji is a great circuit and I have great racing memories there. The track with long straights fits well with our car, which excels in high-speed performance, and I think it will be a weekend where we can fight.
Sébastien Buemi (driver of car n°8)
Fuji is a special race for us, and I was lucky to have three wins, so it's a good match for me personally. Naturally, this is a very important race for the team, and as this will be our first WEC race since 2019, it is important to have a strong race at our home race in Fuji. My friends from Higashi-Fuji are a big part of the team, so I can't wait to see them again, and I'll do my best to celebrate a good result with them. Hypercar competition is getting tougher this season, so it won't be easy, but you have to find the right setup and race clean.
Brendon Hartley (driver of car #8)
It's been a long time since we won in 2019 and I'm so excited to finally be back at Fuji. The enthusiastic Japanese fans always create a unique atmosphere, and above all, it's a home event for TOYOTA GAZOO Racing, so I feel really welcome. Fuji is a course with a famous long straight, so I think it will be a great feeling to drive the GR010 HYBRID at full throttle on this 1.5 km straight in front of the fans in your home country. There are only two races left in the season, but in the Drivers' Championship we are 10 points behind, so our aim is to close that gap, and it would be great if we could achieve that with a win.
Ryo Hirakawa (driver of car #8)
The Fuji round is my first WEC race in my home country and I'm really looking forward to racing in front of the Japanese fans. I myself have raced at Fuji several times since I was a junior in SUPER GT and Super Formula, and I know Fuji better than any other circuit in the WEC series. And after a few good races and already a win this season, I feel well prepared for this weekend. With two races remaining in the season, we are fighting for the drivers' and constructors' championships and will continue to push at Fuji. Our objective is clear and we just want to do our best to win.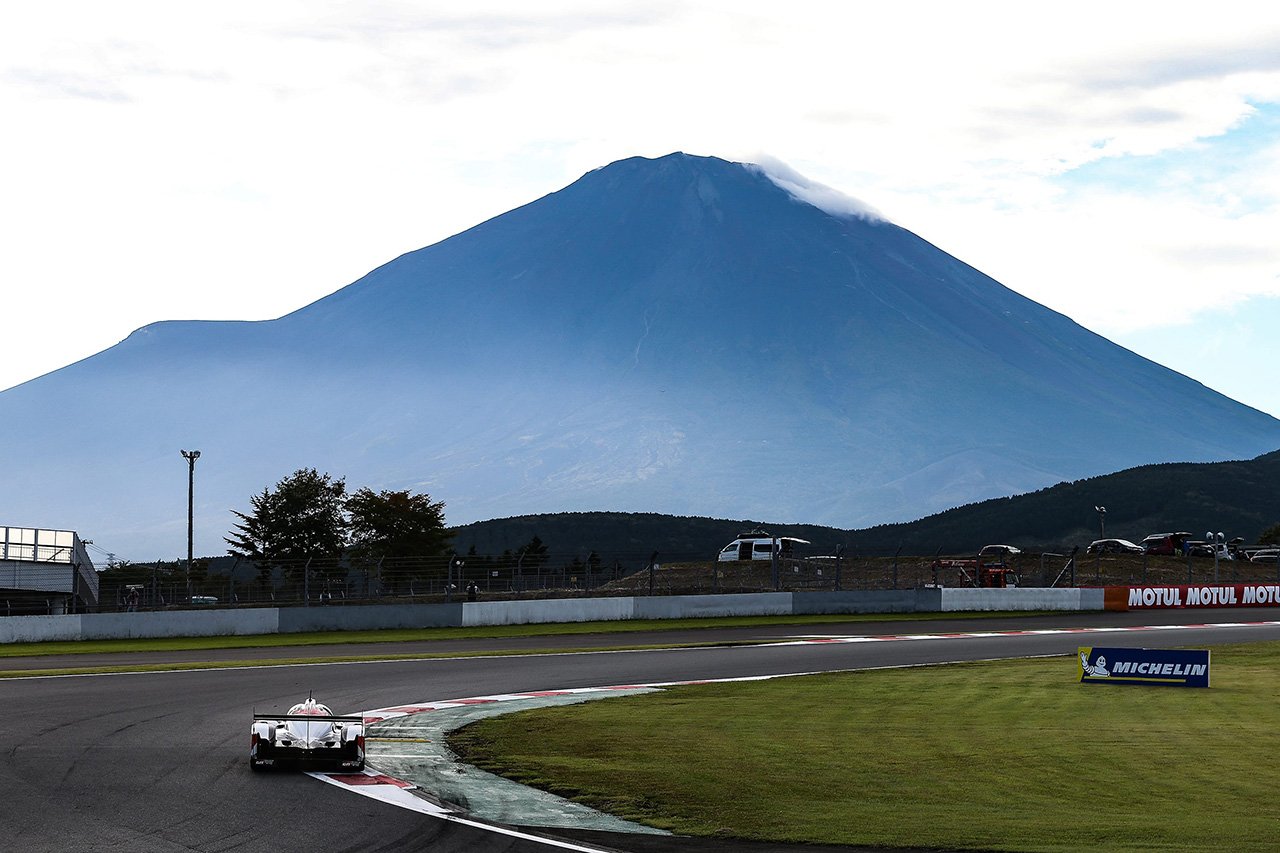 Category: F1 / Toyota / WEC (FIA World Endurance Championship)