Tokyu Land Corporation and Kajima Corporation announced on September 8 that they will open "KUDAN-KAIKAN TERRACE" in Kudanminami, Chiyoda-ku, Tokyo on October 1. It has a new and old fusion design that partially preserves the old Kudan Kaikan, and also has features like IoT solutions, workplace cafeteria, and medical services.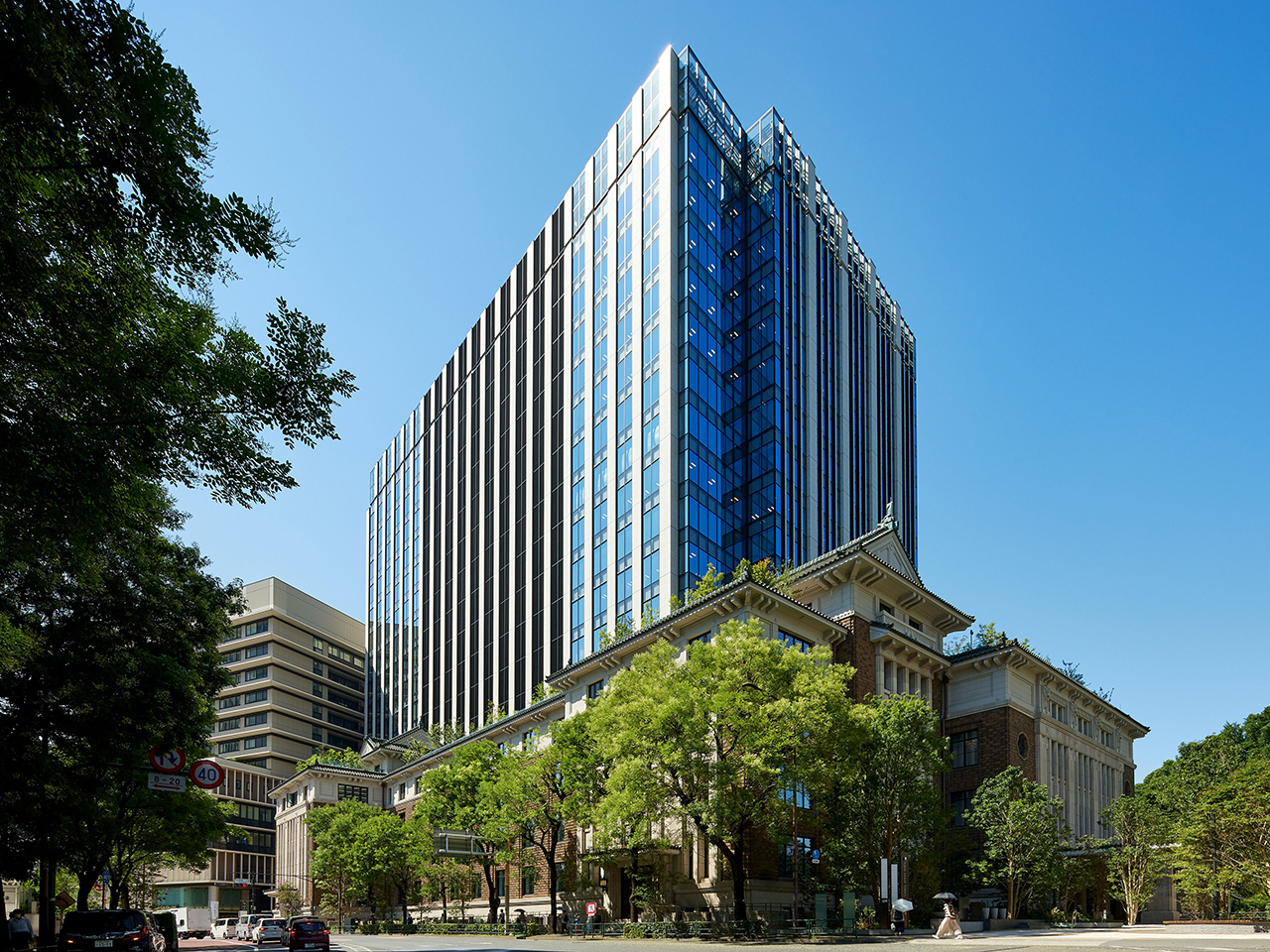 "Kudan Kaikan Terrace (KUDAN-KAIKAN TERRACE)"
Kudan Kaikan Terrace has been partially preserved from the old Kudan Kaikan building, which is a registered tangible cultural property, and has been reconstructed to meet various modern needs, such as the use of latest technology and health management in company. It has 3 basements and 17 floors above ground, with cafes, offices, clinics and restaurants.
The members-only shared office "Business Airport Kudanshita" has "Kudan Shokudo KUDAN-SHOKUDO for the Public Good" set up with fixed meals and a direct salad station. In collaboration with clinics, we support the selection of menus according to sanitary conditions.
Equipped with "View Smart Glass", the first smart glass to be installed in an office building in Japan, the sensor and AI installed on the roof of the building automatically adjust the transmittance of the glass in four stages according to the position of the sun and weather. The aim is to optimize the amount of natural light and heat entering the room and to reduce the energy consumption of air conditioning and lighting. As the glazed surface can also be secured, it is said that it will not block the view.
Inside the facility, the "Smart City Platform" data collaboration platform is used to centrally operate IoT solutions such as congestion status detection. Measures against the new coronavirus infection are also being taken, such as the incorporation of a smart card-linked elevator, a non-contact, antibacterial and ventilation mechanism, and a suction hand dryer.
The banquet hall has been restored to its original appearance, with the L-shaped design of the north and east sides of the old Kudan Kaikan building. The entrance hall at the front of the building uses the marble that has been used for the floor and walls since its foundation, giving it a dignified atmosphere.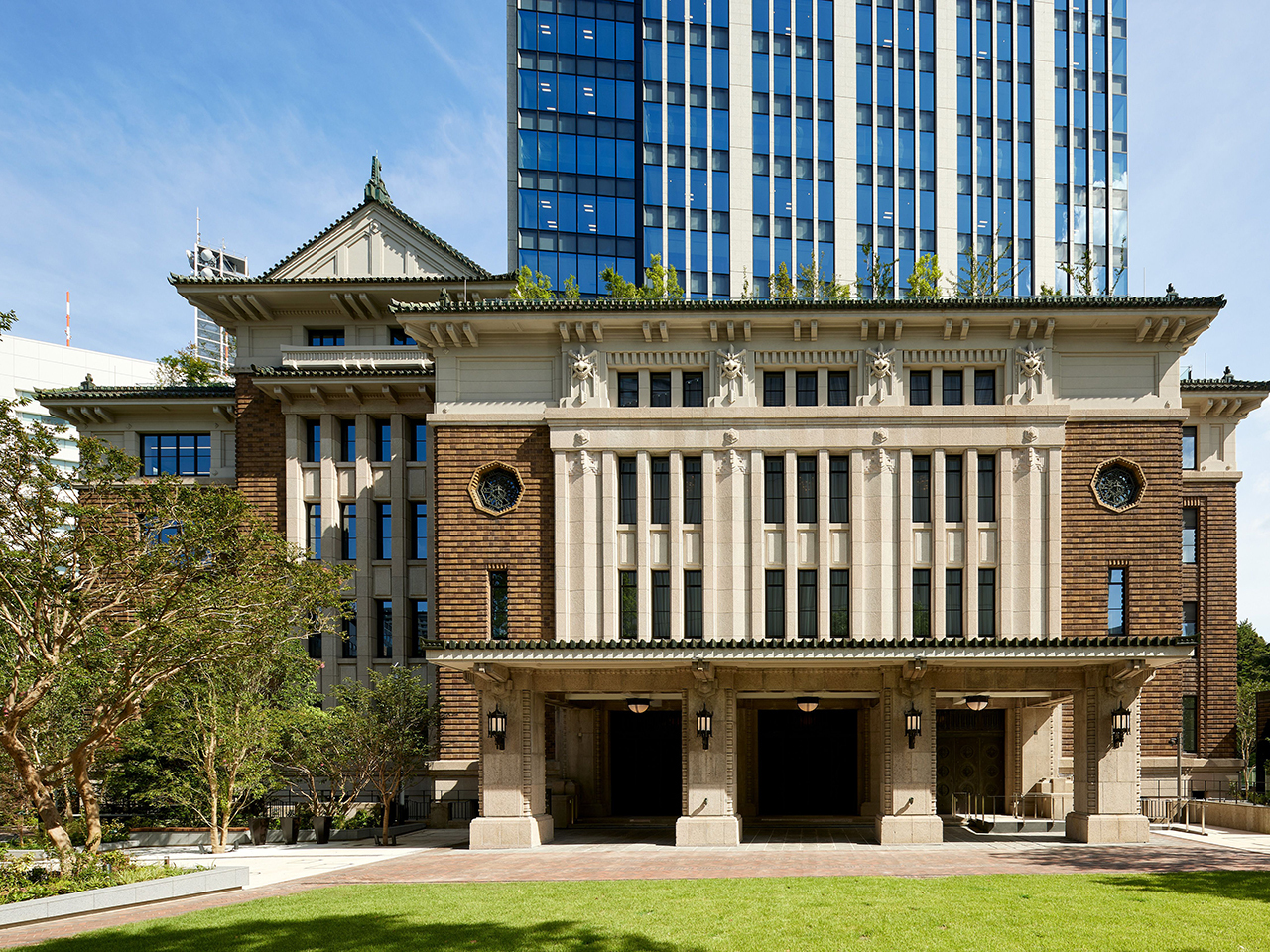 "Appearance of the Kudan Kaikan terrace (preserved part")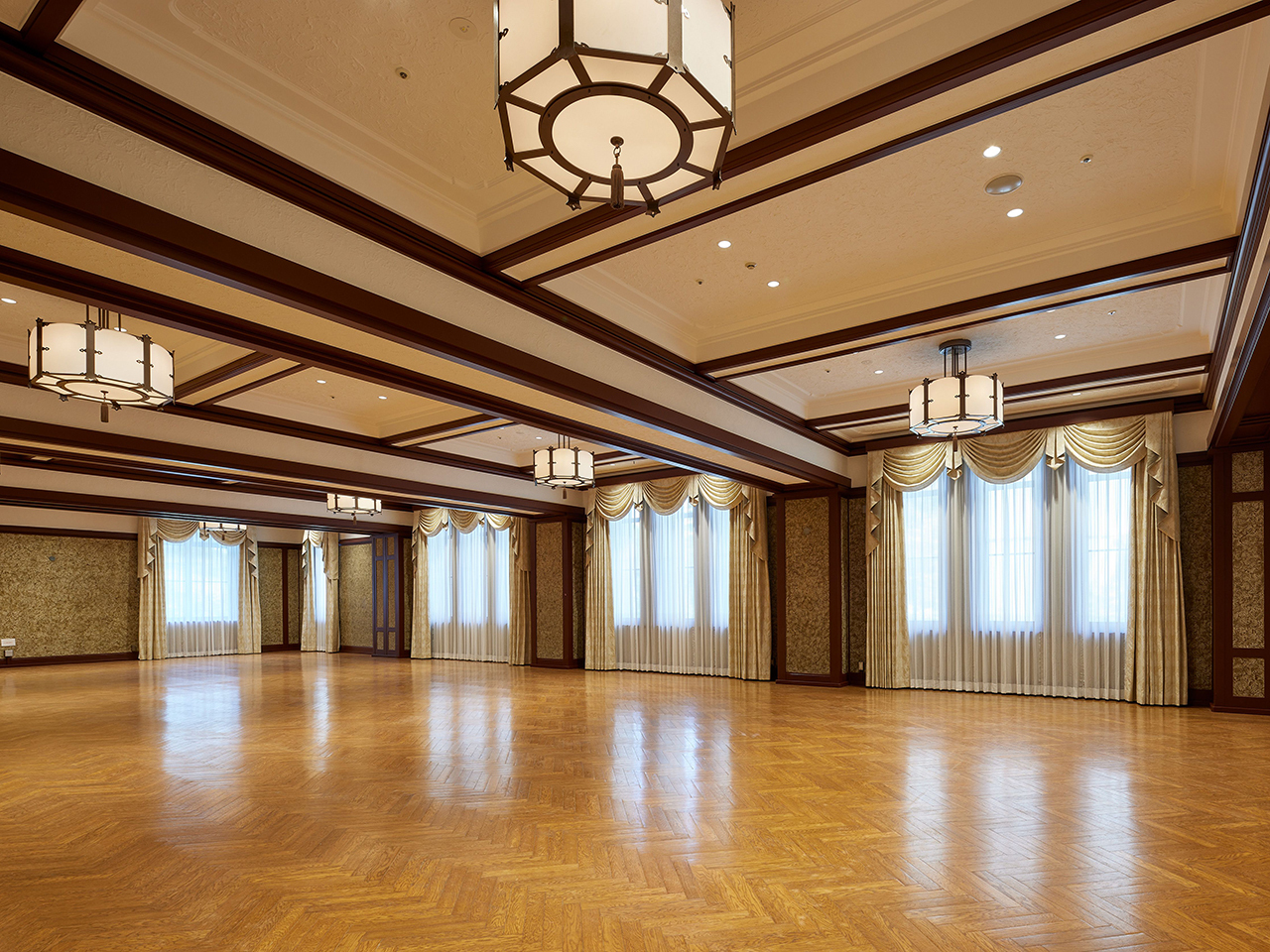 Banquet Hall (Phoenix)