On September 8, NEC (NEC) and Kajima Corporation will examine the possibility of supplying, distributing and deploying automated construction systems aimed at addressing labor shortages in the construction industry and improving productivity. and safety on construction sites. joint venture, KNC Planning Co., Ltd.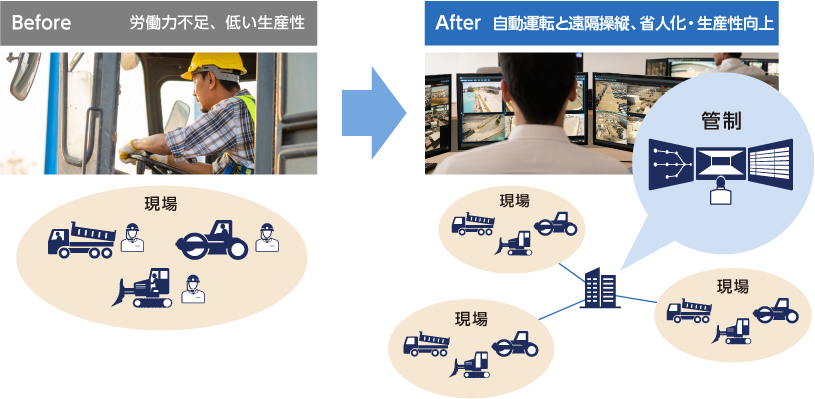 Image after the introduction of the automated building system
It will be capitalized at 40 million yen, of which 50% will be invested by Kajima Corporation and 50% by NEC. Mr. Yoshihisa Takada, Senior Managing Director of Kajima Corporation, will become Chairman.
In recent years, the digitization (DX) of operations is also advancing in the construction sector. However, the main focus is said to be the work of construction management which manages safety, quality, process, etc. of the whole building. KNC Planning aims to realize the DX of real work, which is the key to improve productivity and safety on site, using an automated construction system. It is said to promote solutions to various problems in the construction industry, such as dealing with labor shortages.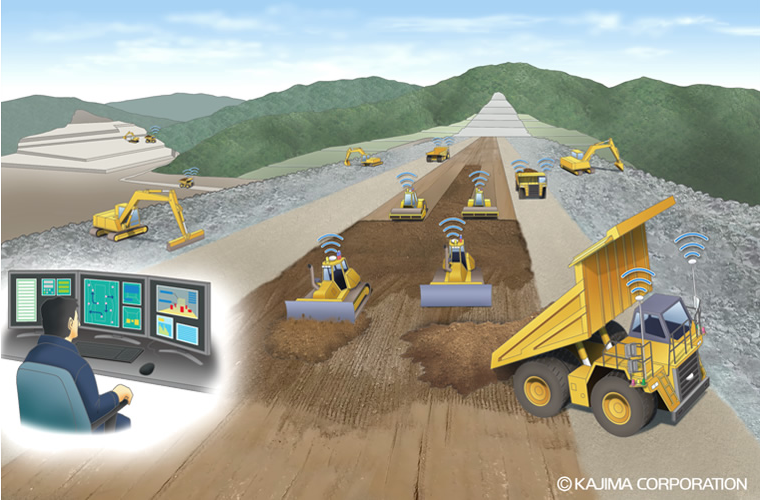 Image of construction using an automated construction system
Specifically, the automated construction system developed by Kajima Corporation,quad axel(Automated/Autonomous/Advanced/Accelerated Building System for Safety, Efficiency and Accountability: A4CSEL)", we will transform the workflow via DX in building.
By using the Quad Throttle, it is possible to give work instructions to multiple construction machines from the control room, allowing automated construction machines to operate autonomously and without personnel.
It is said that it can solve the problems and problems of the construction industry as a whole, such as the shortage of skilled workers, the aging population and the dwindling number of construction workers, by carrying out labor savings, improved productivity and improved site safety. It can dramatically improve productivity and safety.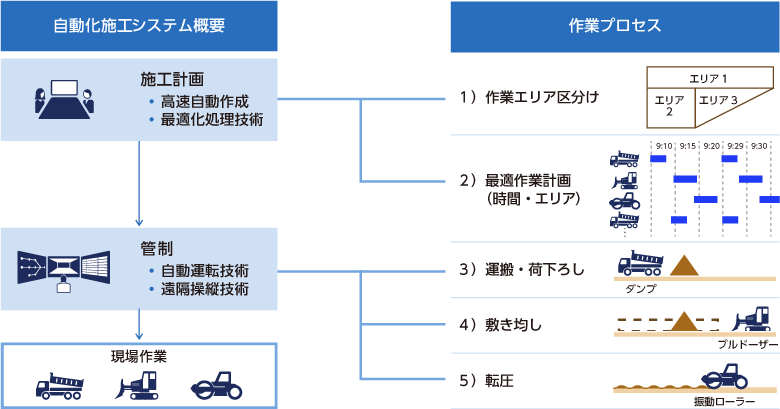 Block diagram of an automated construction system centered on a quadruple accelerator
At KNC Planning, as a first step, high-speed automatic creation and optimization technology for construction plans, automatic driving technology for heavy machinery that works reliably and without rest as intended, control technology remotely to efficiently operate heavy machinery remotely, etc. We will verify the technical feasibility and economic efficiency of examining the technology necessary for the generalization and generalization of the quad axel, which includes various technologies, and cost considerations.
In addition to this, we will examine the feasibility of the business with the aim of widely spreading and developing the automated construction system, including supplying it to various fields. Additionally, the company plans to bring in a wide range of partners to support the new venture and quickly develop a blueprint that can help resolve the issues.