NEC (NEC) announced on September 8 that this will be the last version of the test scoring aid software "EdLog Ver3.3 Clip Scoring Support System(Development: EdLog) will be on sale from September 30. At the same time, we will also start providing introduction support service.

Image diagram of the sort function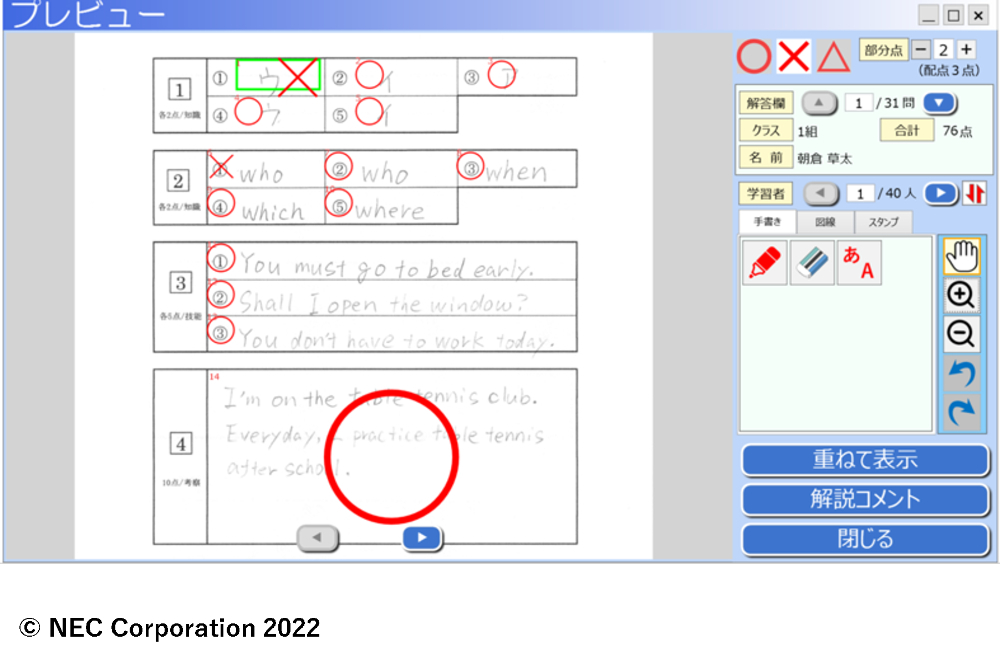 Sort function Preview screen
In recent years, in the field of education, as work style reforms such as the streamlining of school affairs are promoted to correct teachers' long working hours, the Ministry of Education, Culture, of Sports, Science and Technology advocates "optimal individual learning" and "monitoring the learning situation of children and students". There is also a demand for quality improvement, such as the integration of assessment and guidance.
Under these circumstances, users who introduced the test scoring support system with the aim of streamlining school affairs said, "The scoring process is completed quickly, but it has become difficult to see the understanding of each student" and "A more individualized teaching". says there are opinions and requests such as "I want to do
The improved EdLog Ver3.3 clip notation support system visualizes an understanding that is often overlooked due to such efficiency improvements. "Analysis function" and "sorting function" have been added to support the teaching that children face after scoring tests.
The analysis function provides an environment that makes it easier to understand the performance of each child and student, such as displaying a transition graph of individual grades, displaying a radar graph by point of view of individuals and average class/grade points.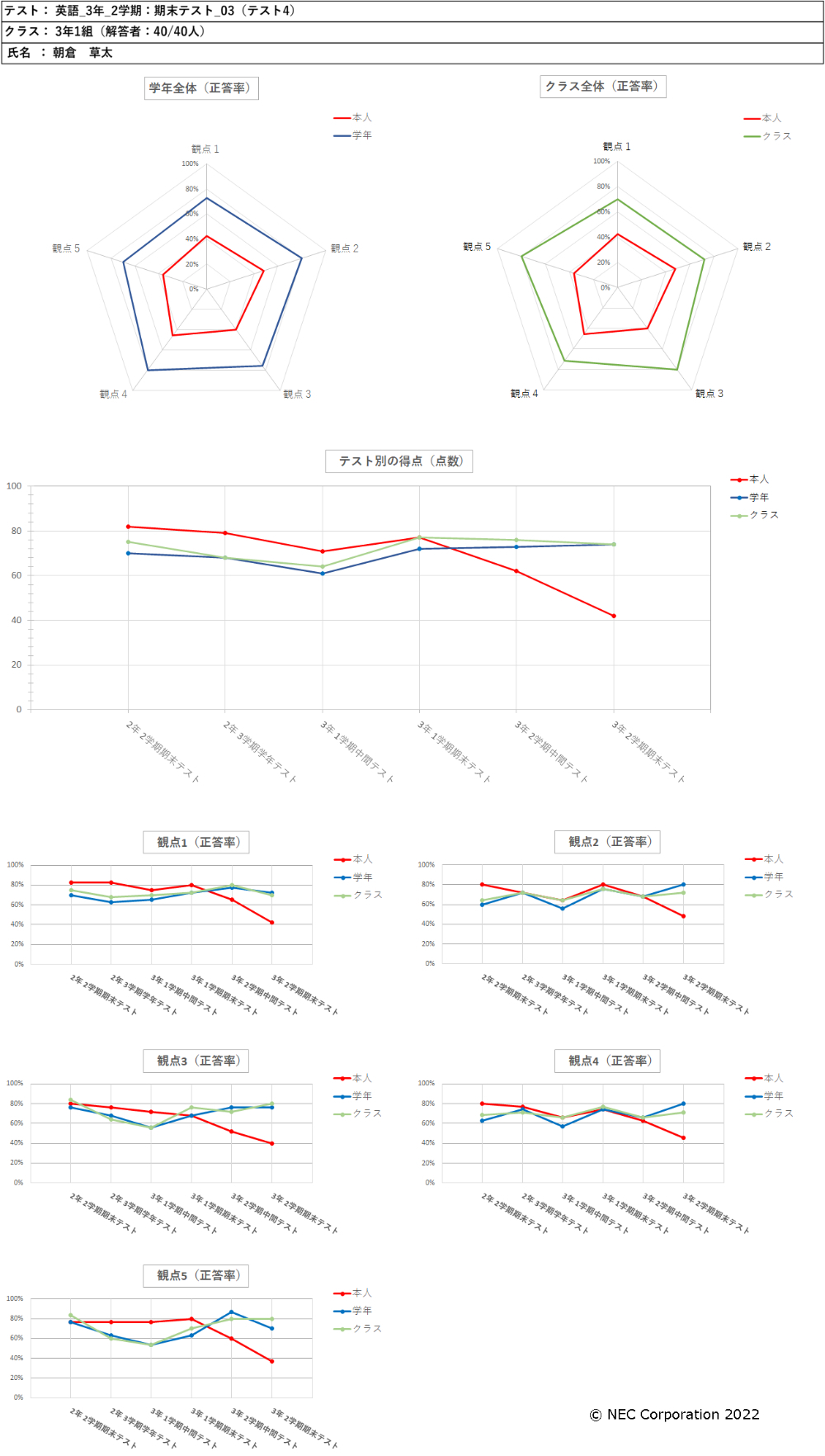 Global analysis function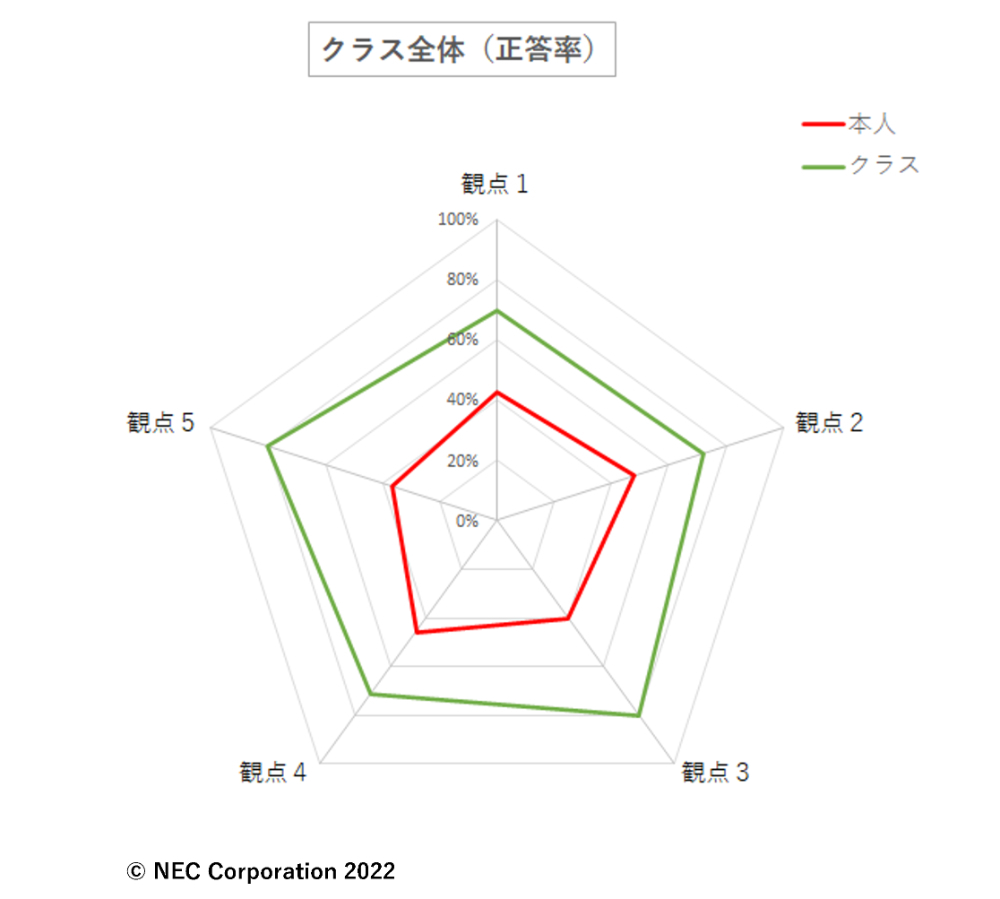 Analysis function Radar map Comparison of class averages
With the sort function, on the preview screen where you can check the entire answer sheet for each individual, it is possible to sort in descending order of the score difference from the test result selected arbitrarily in past history.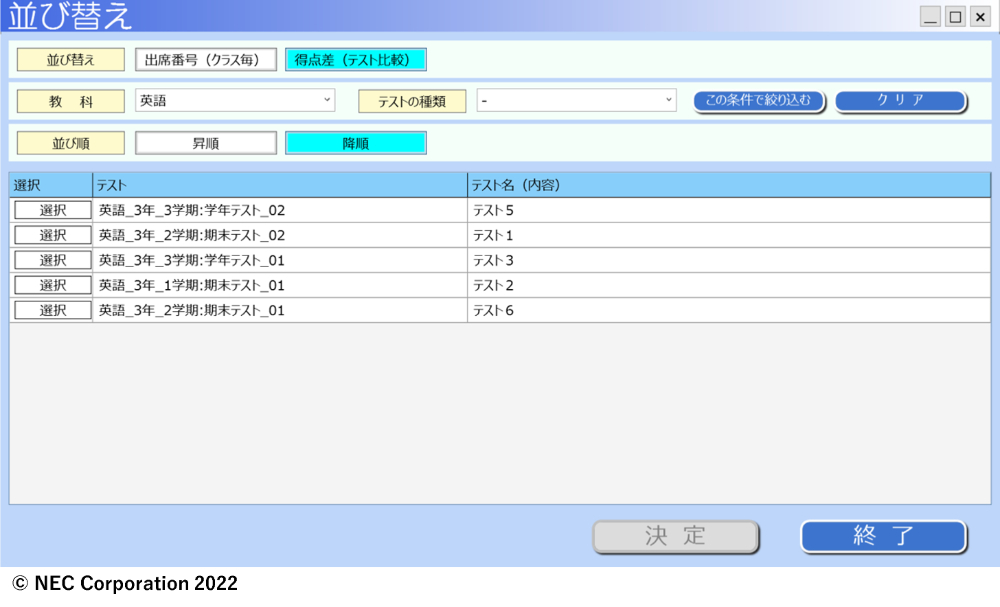 Sort function Sort screen
These functions make it easier for teachers to understand the difference between the present and the past based on test results and each individual's degree of understanding.Help students track their learning progress.
In addition, we now offer a "Clip Scoring Support System Installation" service that performs the testing scoring support software installation agency and activation confirmation (software activation and screen transition confirmation) .
In addition, we will provide an installation service of the existing option "Cloud Linkage Pack" which allows you to connect to the educational cloud using the Google Classroom linking module, and a "Cloud Linkage Pack Installation" service which checks the status of the link to the cloud.
In addition, a trial version (until March 31, 2023) that allows you to experience the feeling of use before the introduction will be available for free, and support for the pre-introduction check will be provided upon request.