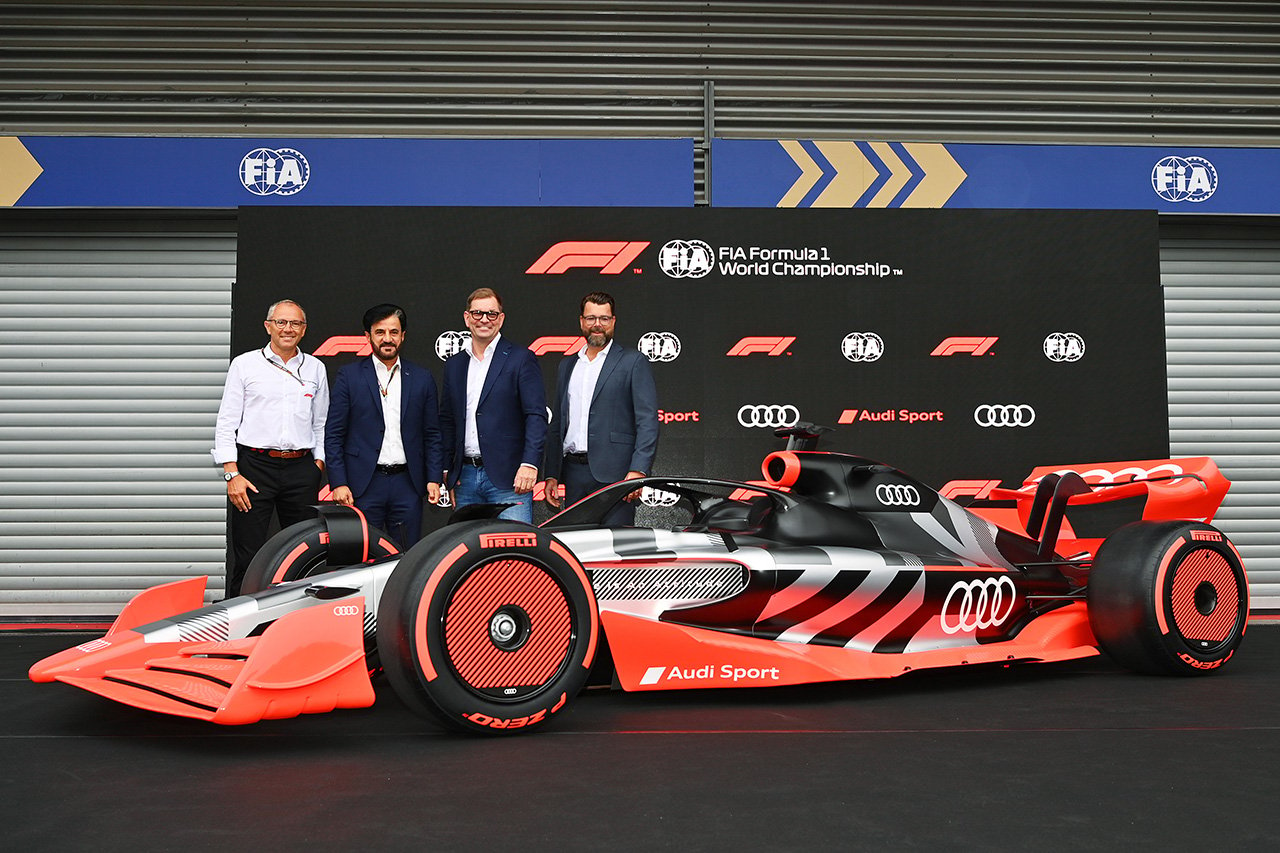 F1 CEO Stefano Domenikari has revealed that even if Porsche's plan to enter F1 ultimately fails, he is waiting for other automakers to join the sport.
Porsche was due to partner with Red Bull from 2026 when new F1 engine regulations come into force.
The original idea was for Porsche to be based in Milton Keynes and acquire a 50% stake in Red Bull's F1 business, helping it develop an all-new engine that Red Bull was already working on through its powertrain division.
However, since then, as Red Bull and Porsche have reviewed the details of their partnership plan, there has been a gap in their perceptions.
From Red Bull's perspective, he wondered if he wanted to be involved in a big company at the expense of his independence and responsiveness abilities which proved to be the pillars of his F1 success.
Red Bull then clarified that Porsche would have to fully comply with Red Bull's terms in order to proceed with its plans. This makes shareholding partnerships now seem extinct.
Porsche's involvement in Red Bull's powertrain division is the only option that still seems open, but the German automaker has made it clear from the start that it does not want to be an engine supplier.
Audi has announced its F1 entry, but the uncertainty surrounding Porsche's F1 entry means F1's hopes of attracting two new manufacturers in 2026 could be dashed.
However, Stefano Domenicali revealed that other automakers, who are deliberately keeping a low profile, are waiting on the sidelines for the right opportunity.
Stefano Domenicali on Porsche's situation ahead of the Italian Grand Prix: "I can only say that Porsche is an integral part of the group that discussed and continues to discuss the rules behind the new power unit which will come into effect in 2026." commented .
"We have all read the comments from Porsche and Red Bull, but they decide what to do.
"But we as Formula 1 now think we have a very comprehensive platform. We also have other manufacturers sitting at the engineering table who don't want to go public."
Stefano Domenicali believes the 2020 Formula 1 regulations will be very attractive to manufacturers and that F1 is robust enough to weather the ups and downs of automakers coming and going.
"We are not afraid," said Stefano Domenicali.
"In the past, the rules were much stricter, but the latest Concorde agreement only requires a year's notice for any team or manufacturer intending to leave Formula 1."
"This change was included because we feel strong and robust enough to move forward and we have a very good back-up plan."
"Today we have a mix of teams, manufacturers and engine manufacturers at the highest level. If anything changes, we know what to do."