Somehow it looks cute… Hamikuma's "Cushion" (4300 yen)
The limited-time autumn event "NO LIMIT! Halloween". From the 9th, the popular "Halloween Horror Night" night content will be fully revived for the first time in three years, and the zombie products corresponding to it are already attracting attention.
A full lineup of four horror attractions, including "Universal Monsters ~Legend of Fear~" Horror Maze and "Resident Evil: The Extreme+" Evolution, will be held on Horror Night. This year, Halloween will be completely revived.
Among them, "Street Zombie", popular every year when a large number of the most terrifying zombies appear on the streets, has been scaled. This year, zombie bear "Hamikuma", which became popular last fall for being "scary but cute", will become the ruler (leader) and occupy the park at night with the most diverse group of zombies ever. time, including circus troupes, cute zombies and vampires.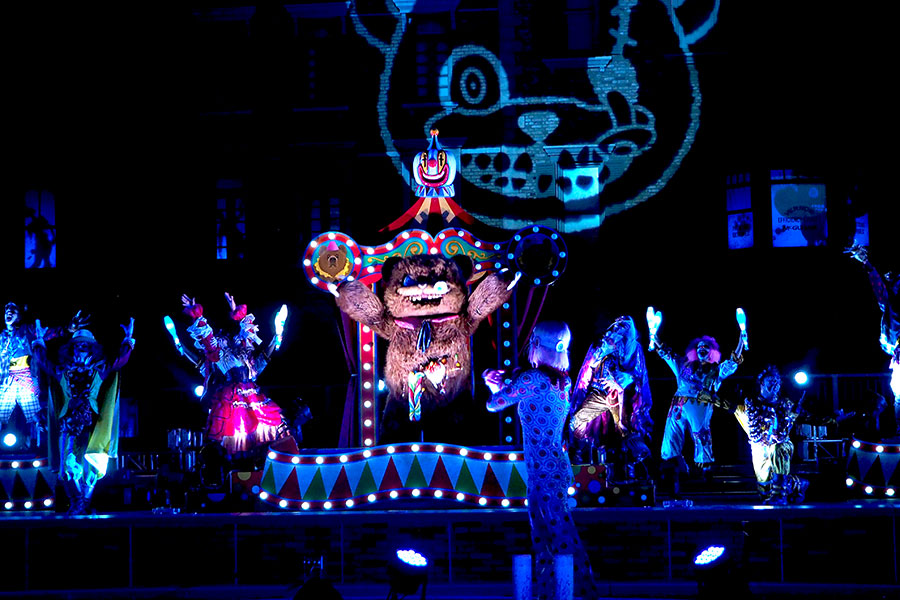 "Hamikuma", who can be considered this year's main character, has finally been turned into merchandise (it seems to be the first time in the park that a specific zombie has been turned into merchandise).
"Keychain" (2,200 yen) which appears realistically, "Cushion" (4,300 yen) with exceptional impact, and "Pouched Caramel" (1,900 yen) and other grotesquely cute products are now available.
It is sold at merchandise stores near the entrance to the park, and a woman living in Osaka who is a Horror Nights fan said, "I've been waiting for Hamikuma-chan products for a long time. I love that. The person in charge of park property commented, "I hope many people like Hamikuma, who is not only scary but also cute." "Halloween Horror Nights" runs from September 9 to November 6.