Google has added a variety of free new features for Android devices. Features include the ability to share files across multiple devices at once, the ability to customize sound detection notifications for hearing-impaired users, and the ability to watch YouTube videos with large numbers of people.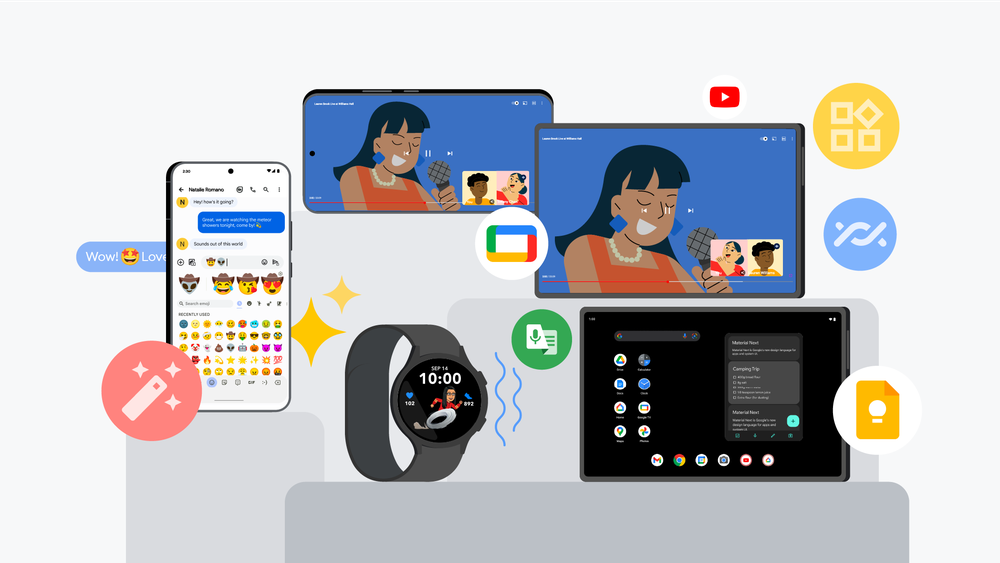 Provided by: Google
Like many of the small feature improvements seen in feature removals, Google's feature update for its Pixel smartphones, Google announced on September 8.blog postThe new features we revealed are also a bit of a hodgepodge, but they also improve the quality of life in some areas. In the coming weeks, Android users will be able to sign in to the same account using Google's Nearby Sharing, a local file sharing feature similar to Apple's AirDrop. You will be able to send multiple files to multiple Android devices at once. Files can be received even when the screen is off.
The Sound Notifications feature, which previously alerted hearing-impaired users to specific sounds such as fire alarms, running water, and door knocking, now includes sirens, birds, and more. You can now add a custom list of sounds that trigger notifications, such as tweets or Slack notifications.
Google TV also added a video library with audio guides as a new feature for visually impaired users. To find the list, press the Google Assistant button and say "Search audio description movies".
You can also watch YouTube videos with up to 100 friends at the same time via "Google Meet" and play popular games such as "UNO" and "Heads Up!" rice field. The new Live Sharing feature can be accessed via the 3-dot button in the lower right corner of the menu bar.
This article is from Red Ventures Overseasarticlewas published by Asahi Interactive for Japan.