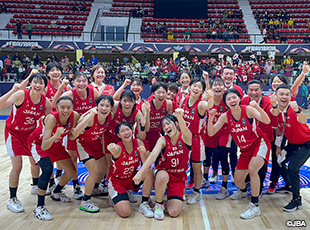 Japan U18 women's national team wins final game and finishes with smiles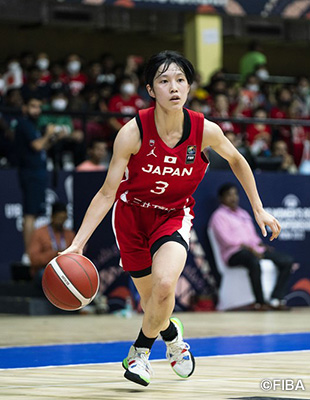 Chinami Yokoyama, who won Assist King and All-Star Five
 "FIBA U18 Asian Women's Championship 2022"is the last day. In the 3rd place play-off, they again faced Chinese Taipei, who struggled in the first round. Continuing from the semi-finals, the first half was tough, but in the final, YABU Minami (Yakumo Gakuen High School 3rd grade) scored a 3-point shot to bring the game to 38-35. In the second half, Japan regained their characteristic defense and conceded only 10 points to the opposition, conversely conceding 39. Japan won 77-45 and ended the tournament at 3rd place.
Yu Wen Hsiao, who scored 39 points in the opening game, won the defense with 12 points this time. We gave up 34 turnovers and scored 38 points. Chinami Yokoyama (Oka Gakuen High School 3rd year), who was active with a double-double of 16 points and 10 rebounds and became the king of assists (average of 5.4), won the All-Star Five of this tournament. We fell short of our goal of winning the championship, but we will use this frustration as fuel to further improve our level ahead of the FIBA ​​U19 Women's Basketball World Cup next year.
Players who return to the team from now on will participate in nationally organized league matches.many high school students"Nissin Food League U18"Hello college students"Kanto University Women's Basketball League"Where"Kansai Women's Basketball League"We will work hard and aim to be No. 1 in Japan this year and No. 1 worldwide next year.
■Conference results
Winner: Australia
Finalist: China
3rd: Japan
No. 4: Chinese Taipei
5th place: South Korea
No. 6: New Zealand
7th place: Indonesia
8th place: India