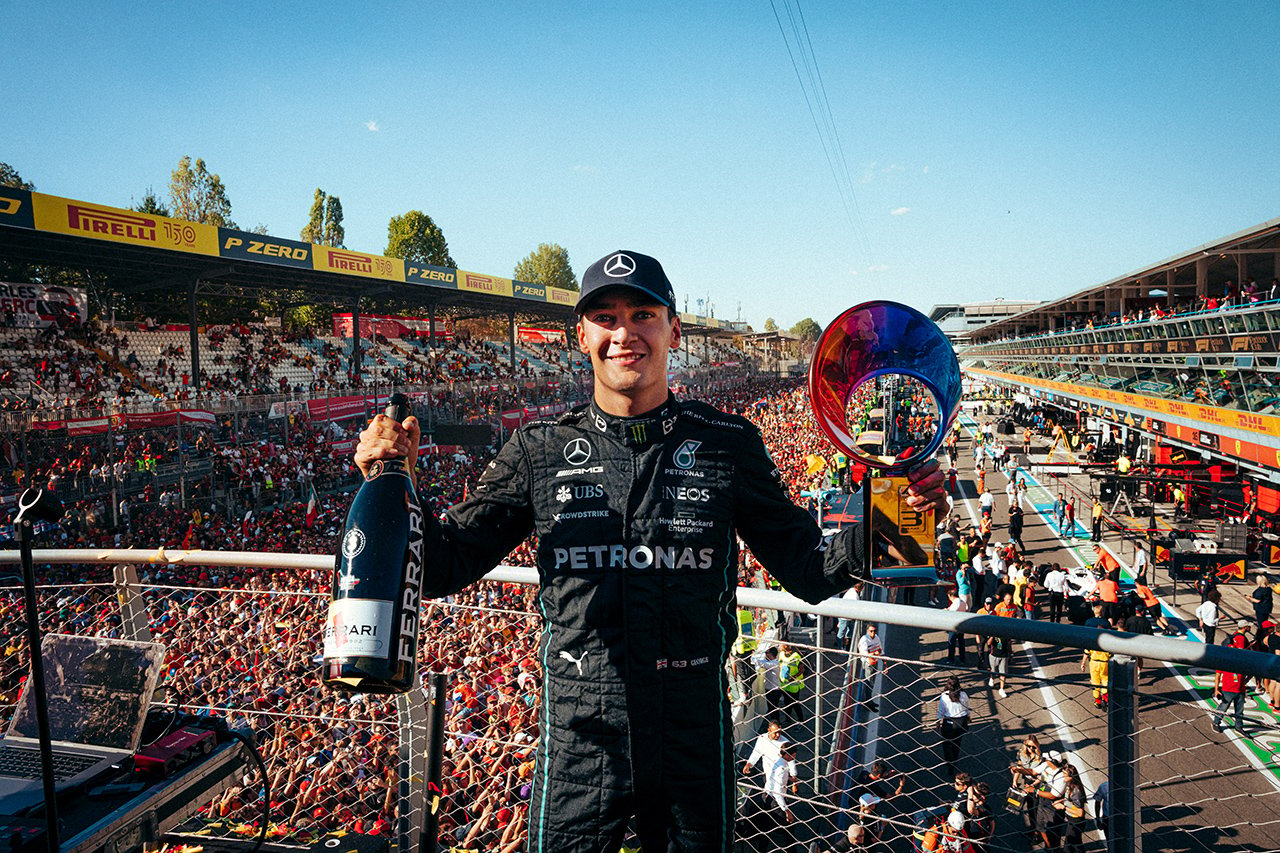 George Russell (Mercedes) took 3rd place on the podium in the 2022 F1 Italian Grand Prix Final.
George Russell started the race from second on the grid alongside pole sitter Charles Leclerc and was running second after eventual race winner Max Verstappen passed on lap five.
George Russell, who took the checkered flag in 3rd place, achieved his 7th podium of the season and his 4th in the last 5 races. Satisfied with the result, he remained disappointed with the pace of W13, calling it a "strange weekend".
"I'm happy with the result, but I'm not happy with the performance," George Russell said after the race.
"It was a strange weekend. We had a very good start in FP1. The car felt good, the pace was strong, but it left us. I don't know why."
"So it was quite a long, lonely race and the pace wasn't great. It certainly wasn't the most enjoyable race."
"It certainly wasn't the strongest race of the season, but I think the biggest has been the Ferrari base. It surprised us. The weekend was exactly that, it was them at Spa, but Ferrari surprised me, we couldn't fight for second place."
After Sebastian Vettel's retirement forced Charles Leclerc to stop for the medium tire under the virtual safety car, George Russell was running second until he came for the hard tire on lap 22. .
George Russell admitted he struggled with the hard tyres, but praised the team for trying different things to compete.
"Looking back, the soft stint was the most competitive," said George Russell.
"In the first laps after the first 20 laps, Red Bull and Ferrari were close at hand.
"We changed to hard and tried to do something different, but it just wasn't competitive and it wasn't very fun to drive. In a way, it was just bringing the car back to the house. Very pissed off. He was smart and induced a lot of mistakes."
"It's not fun when you can't push the car too much with the tyres. But as I said on the lap radio, we've been on the podium both when the car is fast and when the car is not fast." . We have to look at this positively.
A press release from Mercedes F1 also said:
"Unfortunately this weekend didn't go the way we wanted as a team, but as I said on the radio, fast or slow, we're still on the podium," commented George Russell. .
"In this triple title, two of the three weekends were very difficult, but we still got two podiums and a fourth, so we have to be content with that."
"Looking at the race today, I had to do something different to fight Max and Charles, so I went for the hard tire at the stop, but they were too fast. That's all we we can do in our position. We now have a few weeks to recharge, recharge as a team and prepare for the last part of the season."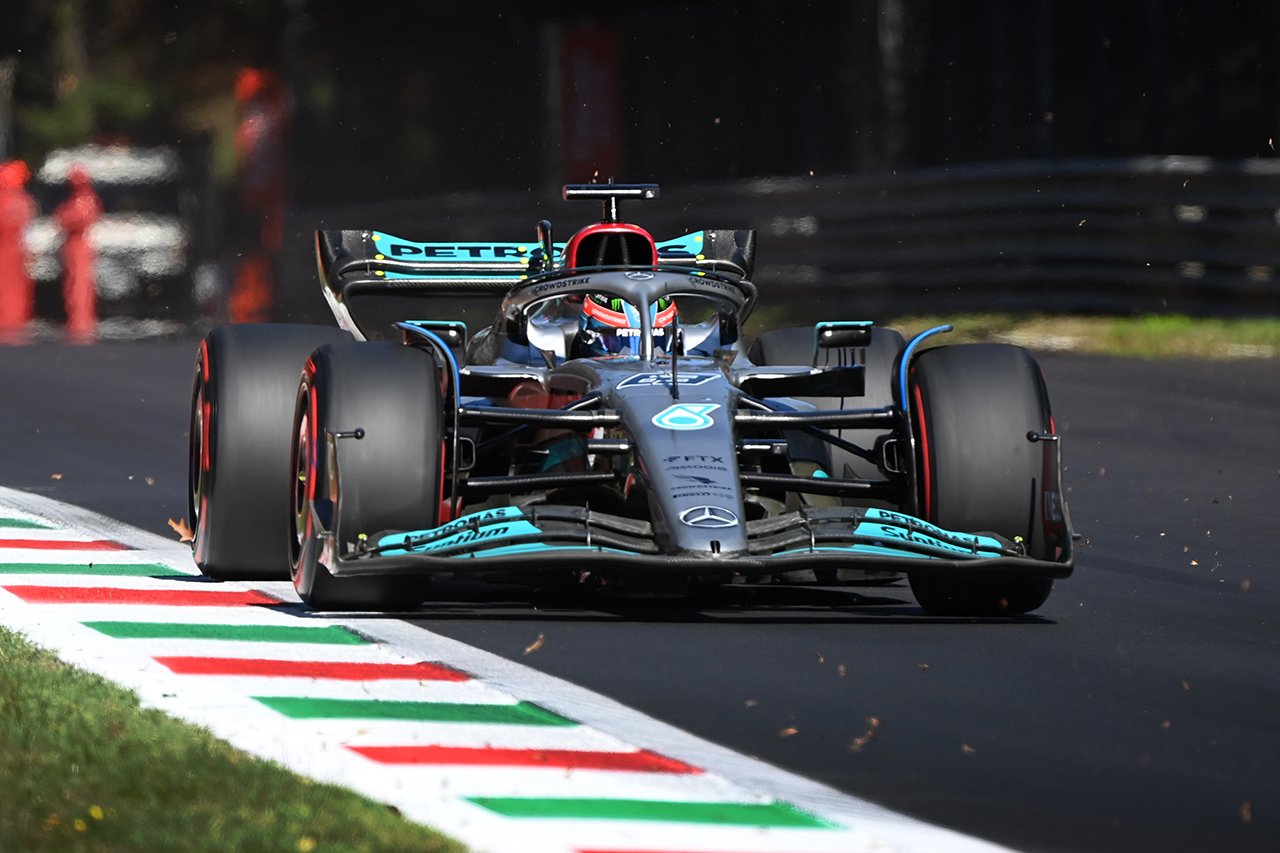 Category: F1 / george russell / mercedes / F1 Italian Grand Prix