Apple's recently announced "iPhone 14" and "iPhone 14 Plus" have improved the performance of the main camera and selfie camera, but if you really want to take photos with your smartphone, you should pay attention on "iPhone 14 Pro" and "iPhone 14 Pro Max". These high-end models now feature a 48-megapixel main camera that captures even finer detail, as well as a virtually all-new telephoto lens.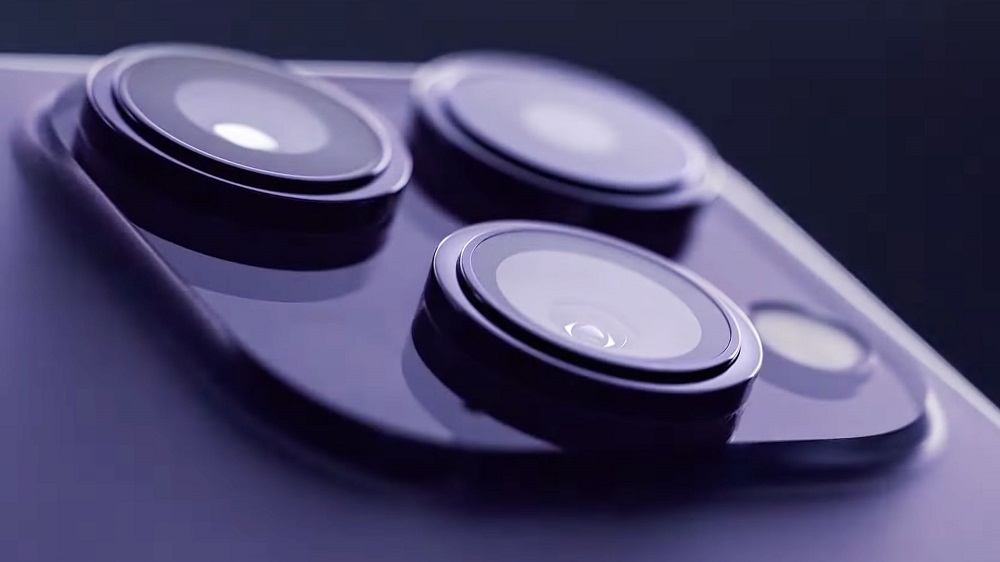 Courtesy of Apple; screenshot by Stephen Shankland/CNET
The $999 iPhone 14 Pro (from 149,800 yen including tax in Japan) and the $1,099 iPhone 14 Pro Max (from 164,800 yen for the same) improved basic hardware performance first venue. According to iPhone product manager Victor Silva, the main camera image sensor is 65% larger than the 2021 model, doubling low-light performance. Low-light performance, which is a major weakness of smartphone cameras, has been increased by 3x for ultra-wide-angle cameras and 2x for telephoto cameras.
Most notable, however, is the 48-megapixel sensor. It has two uses. First, by truncating the periphery of the image, the central 12 megapixels can be extracted and used as a 2x zoomed image. Then shoot in Apple's flagship format, Apple ProRAW, and you'll get a 48-megapixel photo. It's great for taking large format landscape shots that are rich in detail, and you don't have to worry about cropping your shots too low.
The camera is one of the most noticeable changes when comparing the latest model to a smartphone launched a year ago. A big reason for this is that engineers have come to see thick, protruding lenses as a distinctive design element. Even users who don't notice fast processors will notice new camera modules like ultra-wide-angle lenses and telephoto capabilities now common in high-end smartphones.
Apple unveiled the new camera technology at the hottest product launch event of the year in its tech industry. The iPhone is a huge company on its own, but with services like iCloud and Apple Arcade and accessories like the new second-generation AirPods Pro and Apple Watch Series 8, many people It's also the foundation of a huge ecosystem technology that is deeply rooted in our lives.
iPhones that support pixel binning technology
Ever since Apple first adopted it with the 2015 "iPhone 6s", it has continued to have a 12-megapixel main camera. This approach struck a good balance between detail and low-light performance without costing too much or overloading smartphone processors processing image data. But competitors, led by Samsung, have integrated 48-megapixel and even 180-megapixel image sensors.
The number of pixels is not always the best. As the number of pixels increases, each pixel becomes smaller, which can result in poor image quality due to the inability to capture a sufficient amount of light.

iPhone 14 Pro Camera Specs
Courtesy of Apple; composed by Stephen Shankland/CNET
However, a technique called "pixel binning", which combines 2×2 or 3×3 pixels and treats them as a virtual pixel, has given camera makers more flexibility. When there's enough light, you can shoot 48-megapixel images to explore the details in your photos. Conversely, in low-light environments, virtual pixels are used to capture 12-megapixel images that are less likely to cause issues such as noise.
Take a normal photo with the iPhone 14 Pro model, whether it's the ultra-wide camera, the main wide-angle camera, the 3x telephoto camera or the new 2x telephoto mode, which uses the central 12 megapixels of the main camera sensor Filmed at 12 megapixels. To take 48-megapixel photos, you need to use ProRAW mode. ProRAW mode captures finer detail and offers editing flexibility, but manual processing is required to convert images to easily shareable JPEG or HEIC formats.
"Now you can shoot ProRAW photos at 48-megapixel resolution, taking advantage of every pixel in the main camera," Silva said.
The 2x telephoto option uses a relatively narrow 12-megapixel pixel value in the middle part of the 48-megapixel main camera sensor. As a result, image quality will be worse than if you took photos using the full 48 megapixels. However, Apple has significantly increased the sensor size of the 2021 "iPhone 13 Pro", and even with 12 megapixels, the size is larger than the 2x telephoto lens of the previous model.
"We can transcend the three fixed lenses in professional camera systems," Silva said. 4K video can also be shot in 2x mode. The pixel area is a quarter of that of the main camera in 12-megapixel mode, but even in 2x mode the main camera's relatively wide-angle f/1.78 aperture lens delivers better shooting power. gathering light than many smartphone telephoto lenses. this.
This article is from Red Ventures Overseasarticlewas published by Asahi Interactive for Japan.