We are pleased to inform you that new products will be released during the Gainare Tottori match on Sunday, September 18.
The Players Acrylic Stand (for all players) will be on sale from this section, which we made you wait due to the postponement of the release of the previous section.
Additionally, the 1st outfielder will appear in the uniform purse that released the 2nd outfielder in the Iwaki away match!
At the back door, the "Players Rubber Coin Case" mountain gacha is now available!
Regular merchandise can be purchased from the South Stadium Shop (behind the home goal) / Main Shop (behind the Main Stand).
Please stop by the merchandise shop and back door "Yama Gacha" booth this season as well!
About the company "Stadium outside South special shop"
This season we will also be operating the "Stadium Outer South Special Shop" where you can shop before the doors open.
*The south shop and the main shop inside the stadium will be open as usual from the opening of the doors.
new goods
■Acrylic player support (development for all players)
Introducing an acrylic stand that uses images of all players + Guns-kun. This is a general sale where you can choose and buy your favorite player. By all means, please collect lots of them and try to collect them!
* Up to 1 point per player / 1 Guns-kun per account per person.
(Example OK: player #16 Murayama x 1, player #21 Victor x 1 and #12 Guns-kun / NG example: #12 Guns-kun x 3 in 1 account)
* The number of sales varies by player. Please note.
*This product is composed of players belonging to the team as of September 5, 2022.
* Specially designated JFA/J League players Mao Hamana, Matsumoto Yamaga FC U-18 players Sorai Tanaka and Yuto Manaka will not be sold.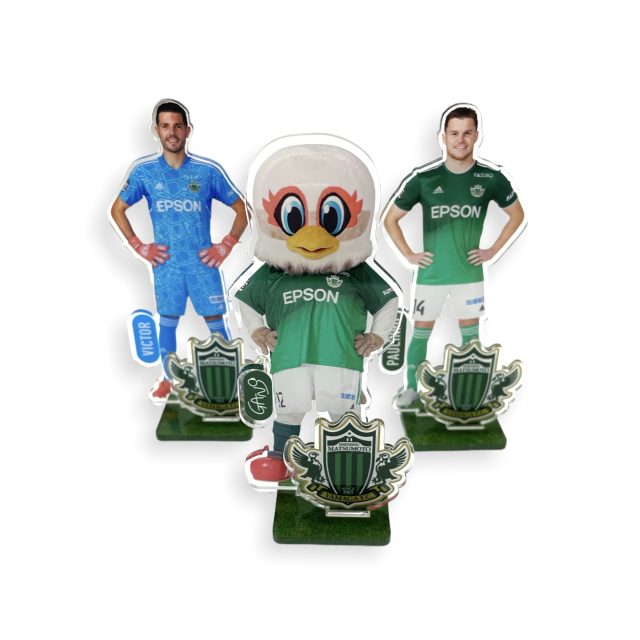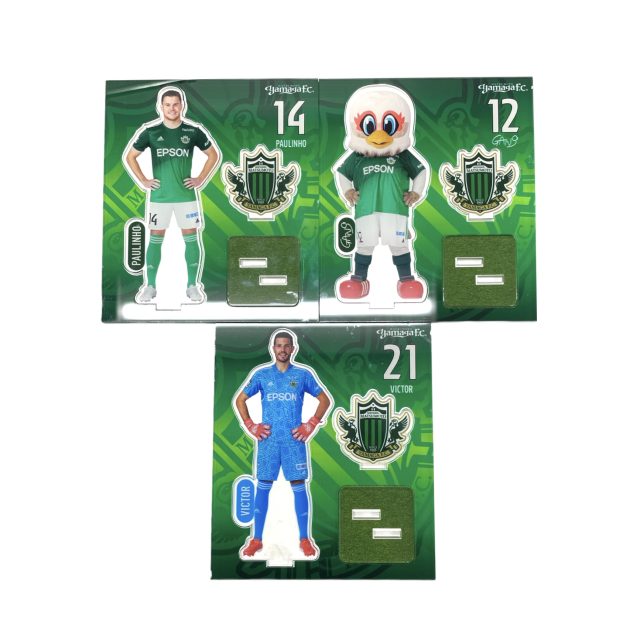 ■ Rubber coaster (emblem)
It is a rubber coaster with uneven specifications.
It also comes with a magnet so you can stick it on your fridge.
Please use it with your favorite glasses!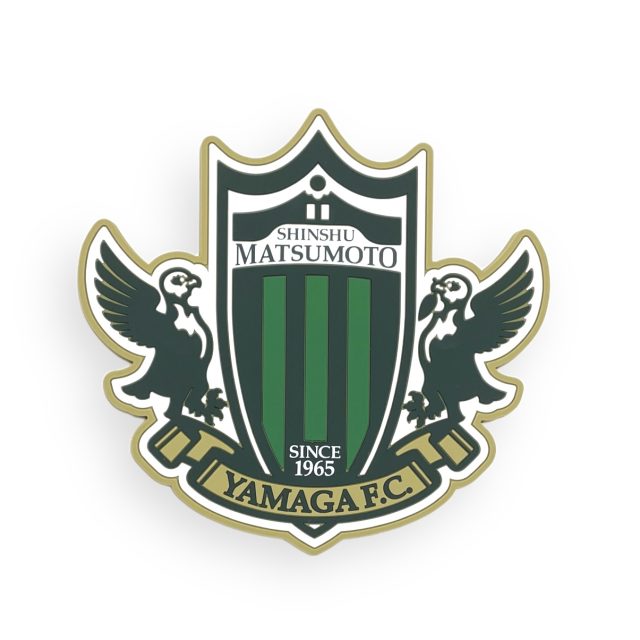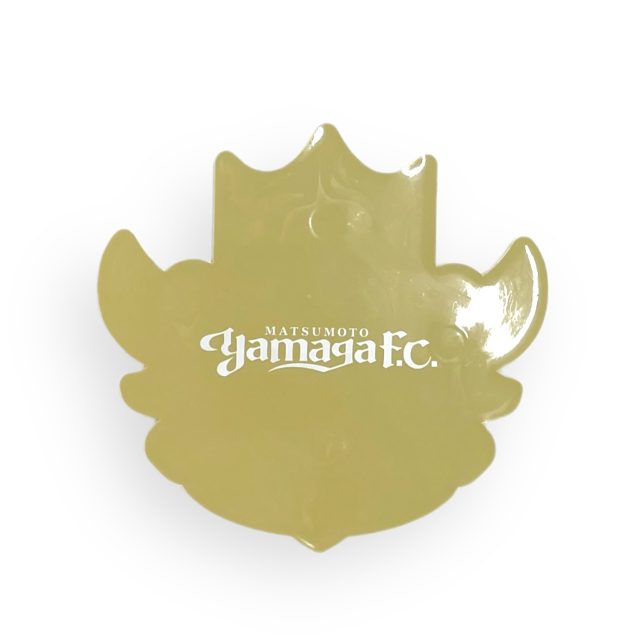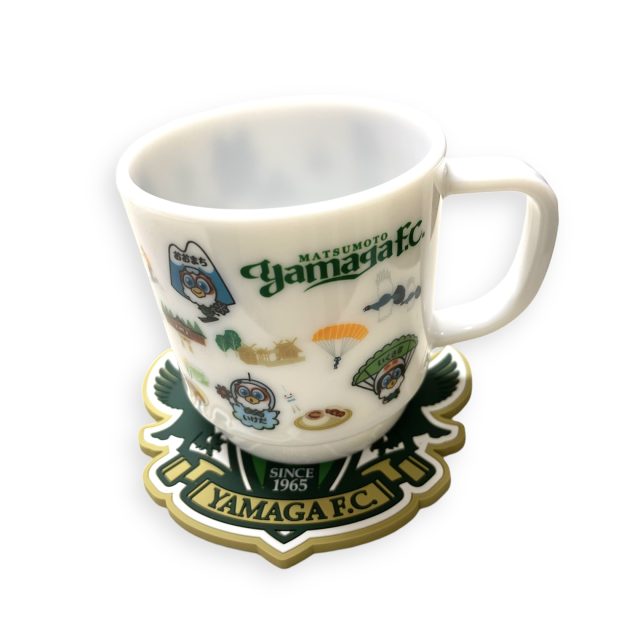 ■ Rubber coasters (Guns-kun)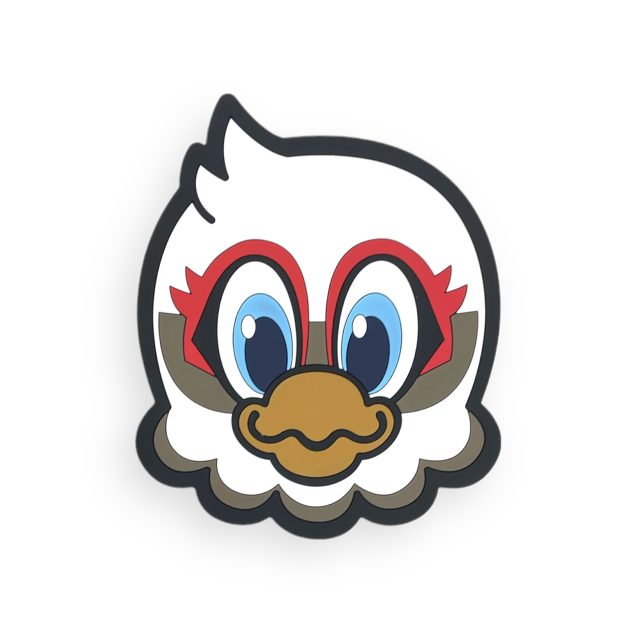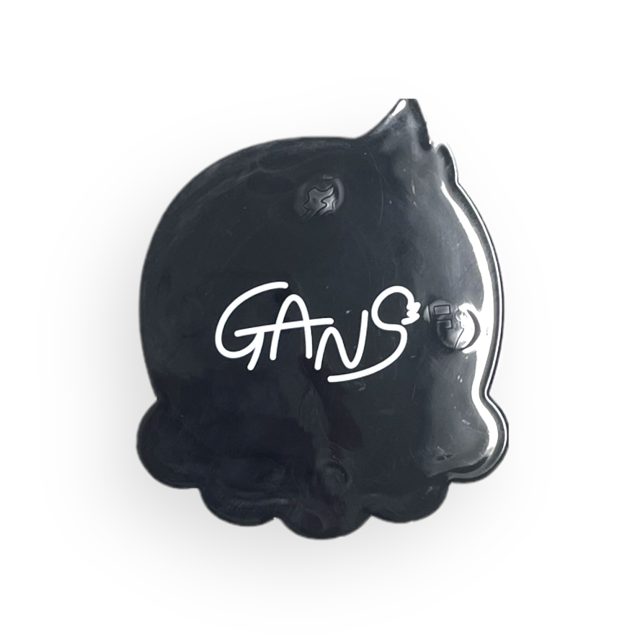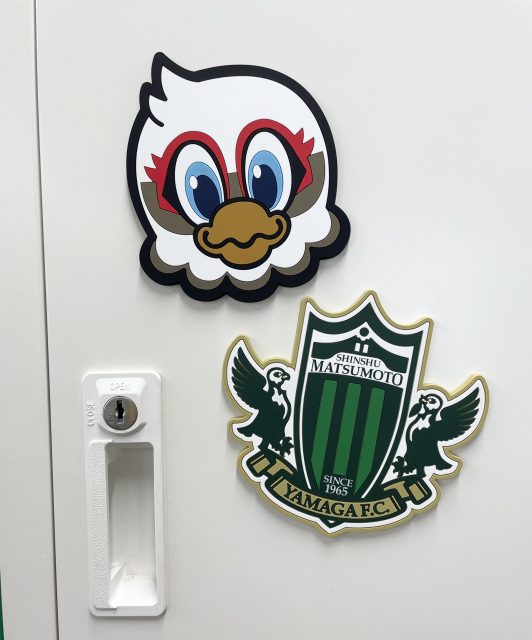 ■ Rubber key ring (emblem)
A rubber keychain with an emblem.
It is characterized by the unique atmosphere of rubber!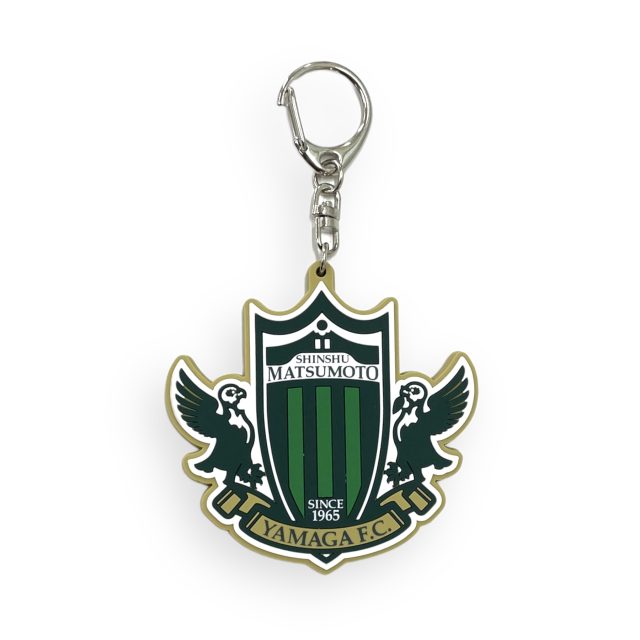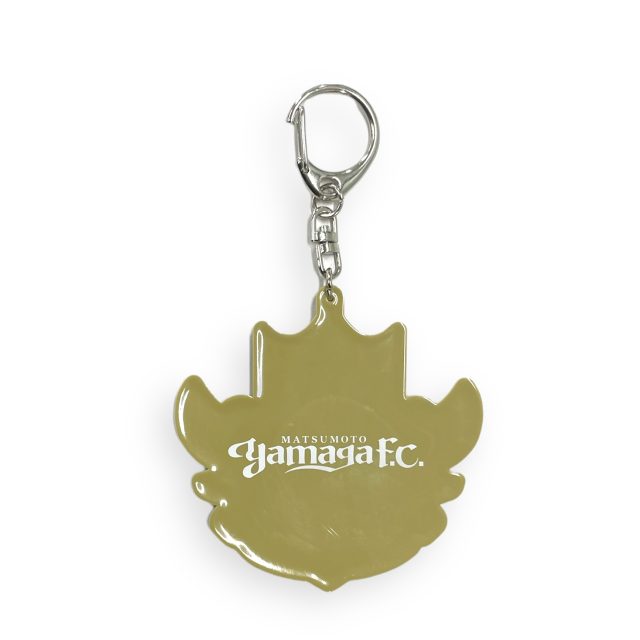 ■ 2022 Uniform Drawstring Purse (FP1st)
A popular uniform drawstring bag every year!
As a dividing pocket in the bag ◎
It is also recommended to take this one out for a short walk.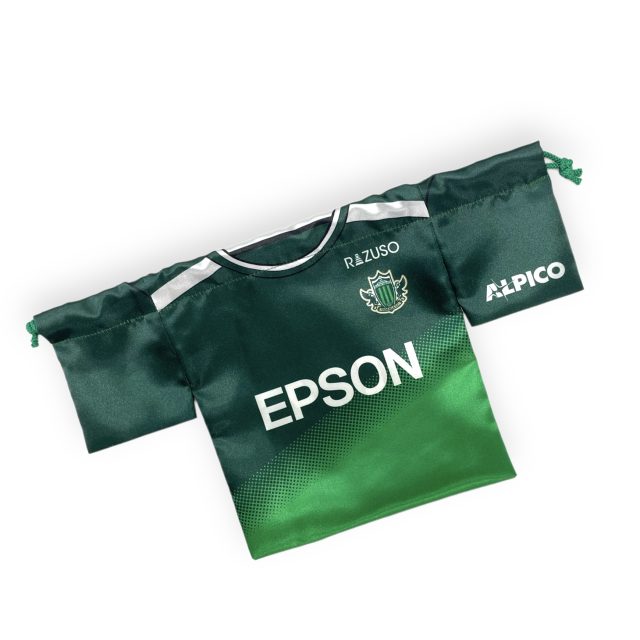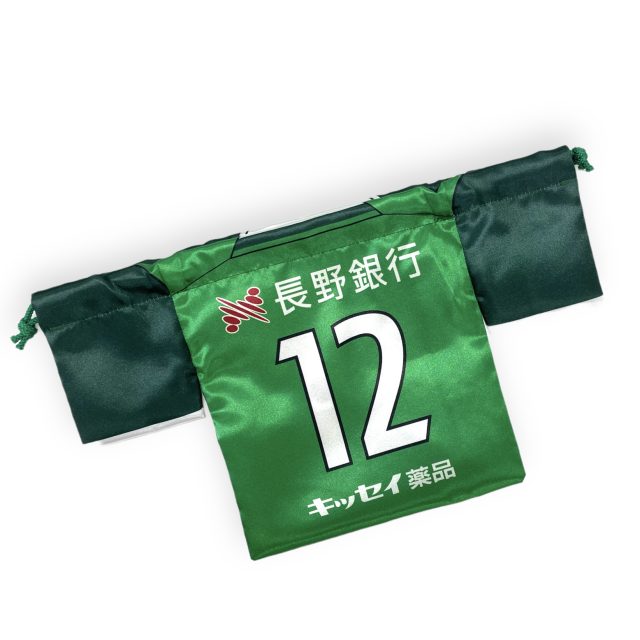 | | |
| --- | --- |
| the price | 600 yen (tax included) |
| Cut | 33×80㎜ |
| Material | ATBC-PVC, alloy under lead |
■ Masato Yama Monthly Magazine (September 2022 issue)
The September issue focuses on various Yamaga-related people, including interviews with Takuma Hamasaki, interviews with Ren Komatsu and Shouma Kanda, and other top players on the team.
Please take a look.
Recommended items for voice support!
■ Non-woven mask (10 pieces / green)
Yamaga color non-woven mask.
The club logo is all over, but it's finished off classy by removing the coloring.
The thing is, the 10-piece set is in an affordable price range!
* Masks do not completely prevent infection (intrusion).
*Be sure to read "Use Precautions" before use.
*For hygienic reasons, this product cannot be returned or exchanged.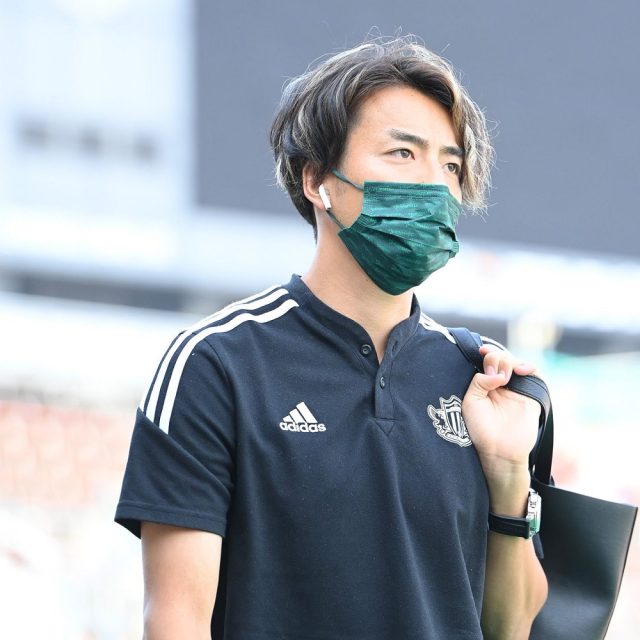 An original non-woven mask with an embossed logo on the body of the mask.
* Masks do not completely prevent infection (intrusion).
*Cutting filter that cuts 99% of virus droplets
* Soft cut for easy breathing, 3D pleats
* Skin-friendly material, fluffy and soft
*For hygienic reasons, this product cannot be returned or exchanged.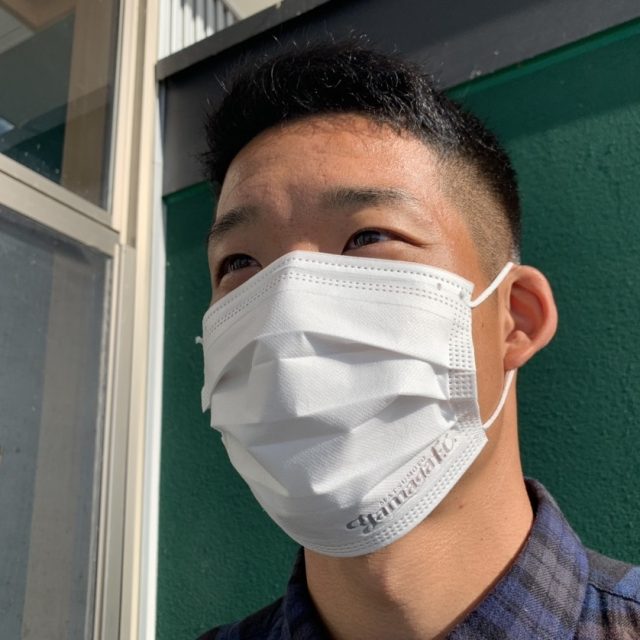 the price
2,200 yen (tax included)
Cut
Mask: 175 x 95 mm
Material
[本体・フィルター部]polypropylene
[ノーズフィッター]polyethylene
*Country of origin: Japan (PM2.5)
■ Handling of the above goods
Yama Gacha

This is a rubber coin purse for all gamers.
It is also perfect as a purse for Yama Gacha!
*This product is a blind lottery. You cannot choose your favorite player. Please note.
*This product consists of players belonging to the team as of August 9, 2022.
■ Players Rubber Coin Purse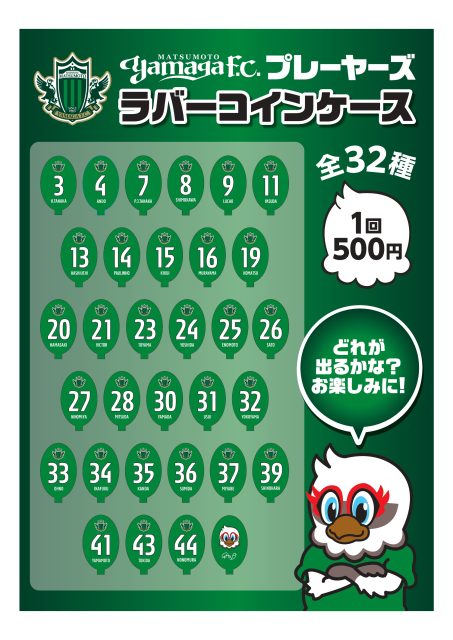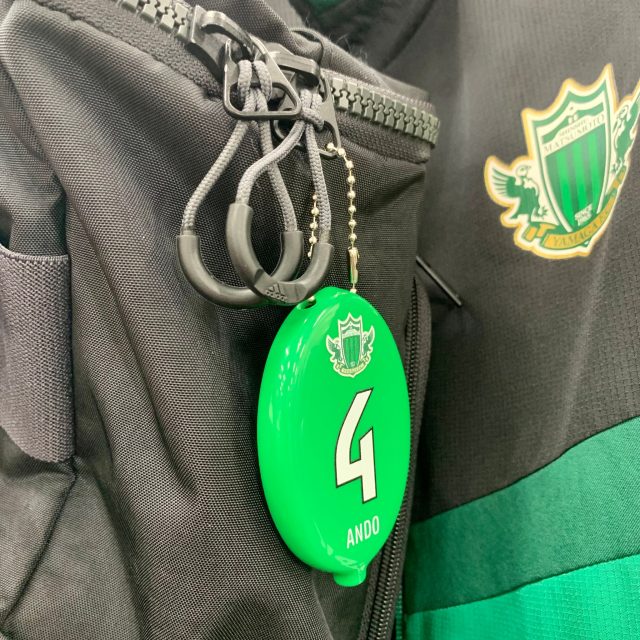 Cashless payment available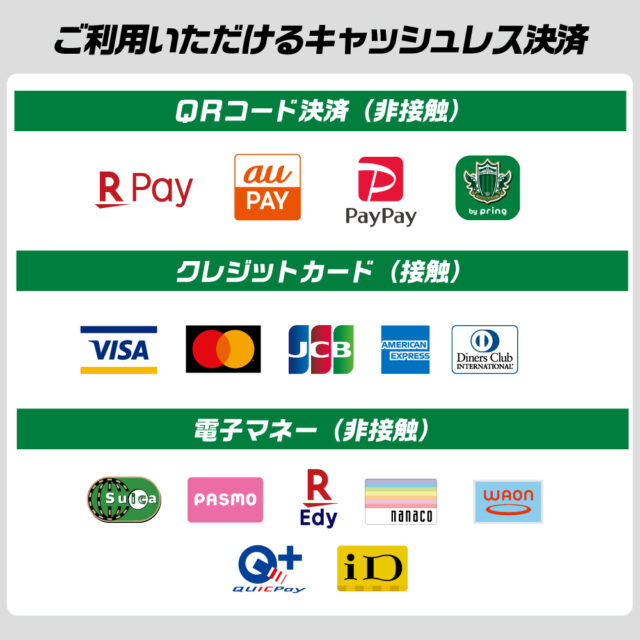 Near the main store"WAON mini loader" is installed. Cash can be charged to WAON for the purchase of goods.
About the new preventive measures against infectious coronavirus diseases at the store
At the stadium merchandise store, we will take the following measures to prevent further coronavirus infections.
Please keep social distancing (minimum 1m/2m recommended) when queuing for the merchandise store.
Staff wearing masks will serve customers.
We will use a special tray for the delivery of cash and receipts, and we will hand over the goods so that they do not touch each other.
At the Merchandise Shop, we will be providing sanitizing solutions for supporters to use freely.
About online store processing start time
We will start handling from 10:00 a.m. on Sunday, September 18.