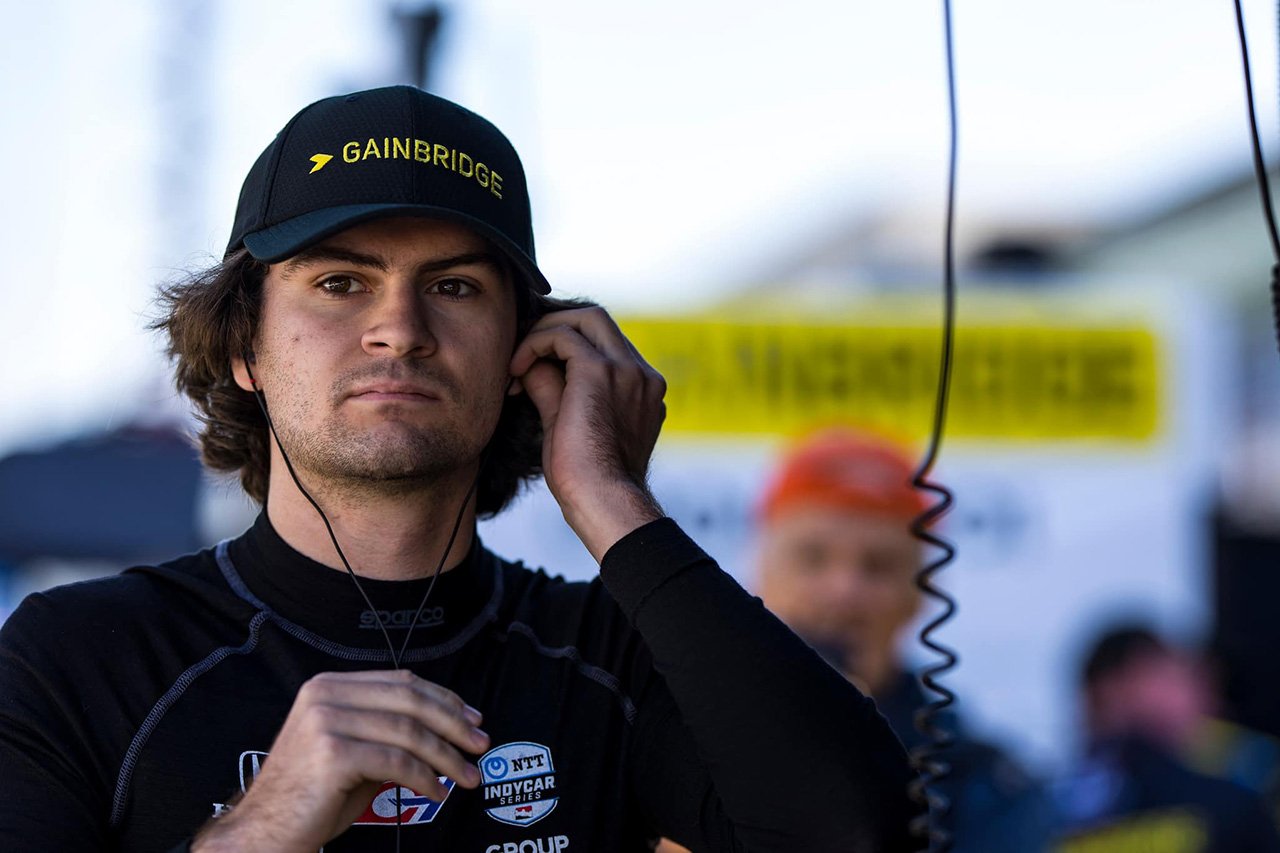 Colton Herta would take part in a private test for the Alpine F1 team. This is believed to be done in conjunction with Alpine and AlphaTauri, who are aiming to acquire Pierre Gasly.
IndyCar driver Colton Herta has been fielded by Red Bull as a possible driver for the 2023 Scuderia AlphaTauri as part of a deal to transfer Pierre Gasly to the Alpine F1 team.
Colton Herta's ability to move up to F1 hinges on being granted an F1 super licence, with Red Bull currently awarding just 32 of the 40 points required for Herta's special exemption from the FIA.
Despite lobbying by Red Bull, the FIA ​​has hinted that it will refuse to grant Colton Herta an F1 superlicence.
The biggest concern is that the possibility of special exemptions to obtain a license could discourage drivers from focusing on the F3 and F2 single-seater ladder categories provided by the FIA. .
Things are not looking good for Colton Herta, but Red Bull continue to prepare. Sources say now that the IndyCar season is over, plans are underway for Colton Herta to do private testing for the Alpine F1 team in an older car.
The race was part of an original driver development program originally set up for Oscar Piastri, who has since declined following his decision to switch to McLaren in 2023.
Oscar Piastri has been driving the A521 since last year as part of the Alpine Academy programme.
No final test plan has been finalized, but the Alpine F1 team hopes Colton Herta will be available to practice at the Hungaroring ahead of the Singapore F1 Grand Prix. Nick de Vries could also participate in the test as an evaluation of the 2023 racing seat.
However, it is understood that while the Alpine F1 Team will run Colton Herta, Herta is not on the list of candidates to replace Fernando Alonso next year.
Instead, testing is seen as an evaluation process offered by the Alpine F1 team at AlphaTauri to better gauge Colton Herta's speed and technical feedback.
It may seem very strange that F1 teams help each other like this, but it's fair to say that the Alpine F1 team wants to sign Pierre Gasly.
The Alpine F1 team declined to confirm who will take part in the Hungaroring test. "We don't comment on private testing," a spokesperson said.
As with testing with the Alpine F1 Team, Colton Herta is still in contention for a McLaren FP1 session this year, but that too has not been confirmed.
McLaren CEO Zak Brown said of the possibility of testing Colton Herta: "We're not ruling Colton out, but it's in McLaren's best interest, not to help AlphaTauri. It will be"
If Oscar Piastri were released from his contract with Alpine F, McLaren could opt to give Piastri a first race in FP1.
"The Oscars are still on a 22-year contract, so we don't have full clarity yet," Brown said.
"We're still developing the car, so you don't want a rookie when you're still putting something in the car."
"We're in the second half of the year and there are six races left. But we don't know if it's one driver or two. We'll find out in a few weeks."

Category: F1 / Colton Herta / Alpha Tauri / Alpine