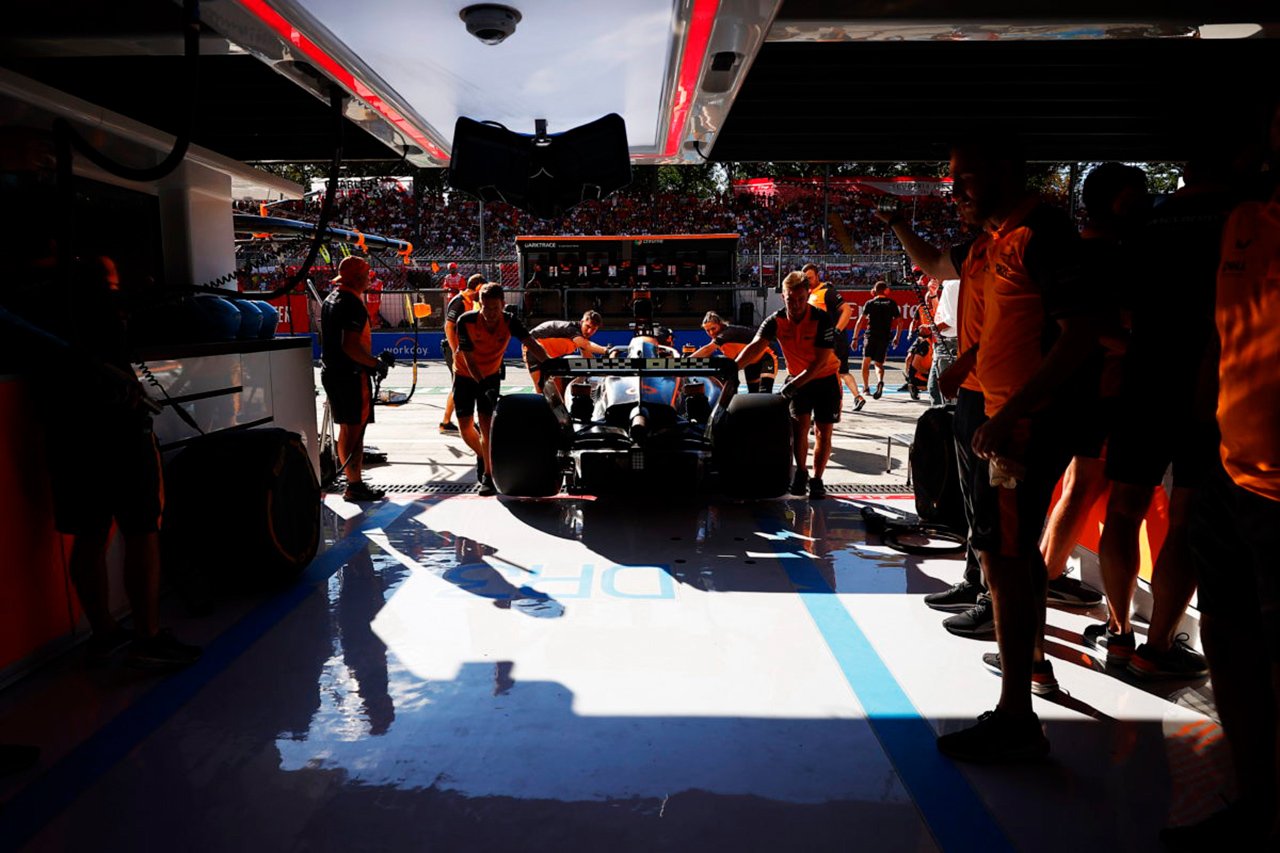 The McLaren F1 team has already blocked Daniel Ricciardo, who will leave the team at the end of this season, from the 2023 F1 machine project.
Daniel Ricciardo has agreed to an early termination of his contract with the McLaren F1 team and is a free agent for 2023. His position in the team will be filled by fellow Australian Oscar Piastri.
McLaren, keen to protect the intellectual property of the starting drivers, has restricted access to Daniel Ricciardo's F1 2023 MCL37 machine.
"I asked if the simulator could be scaled back," Ricciardo joked to Speedcafe.com when asked if there had been any changes to team access after his departure from McLaren was announced.
"When it was all decided it was always clear what was relevant for this year and how to get the most out of the rest of the year would remain the same."
"If it's about next year's car, I'm not involved in it."
"I'm not going to get involved in that either."
"But…I'm still doing all the engineering-related briefings, meetings and simulations, so 2022 is unchanged."
The F1 spots left to Daniel Ricciardo for the 2023 season are limited, with only Alpine, Haas and Williams having no confirmed rosters.
Among them, Alpine is the most competitive and therefore the sought-after s-to. It's also a team looking for an experienced and hopefully race-winning driver to team up with Esteban Ocon.
Daniel Ricciardo's name has been linked with Enstone's return to the team, but Alpine seems to be leaning towards Pierre Gasly. It depends on whether Red Bull can get Colton Herta's F1 super license.
But that's unlikely. Colton Herta has already been denied once, and if the force majeure argument used succeeds, it opens up a sort of Pandora's box.
Haas F1 Team also appears to be an option, but Mick Schumacher seems more likely to stay if talks with Ferrari take place in the coming weeks.
Williams' last seat is the least desirable of the available seats given the team's position in the pecking order.
His relationship with Mercedes and the appointment of Nick de Vries last weekend to replace an ailing Alexander Albon suggest De Vries is likely to be the favourite. .
With limited options, Daniel Ricciardo says he's in no rush to decide his future. This may include a sabbatical.
"I don't want to just sign something and say, 'Wait a minute, I have other things to do in 2024,'" Daniel Ricciardo said.
"So next year it won't be as easy as being somewhere on the grid."
"It's a place that could probably go in a lot of different directions and that's where I am. I don't think we need to decide anything just yet."
"I'm pretty open-minded to any scenario," Ricciardo added of the one-year concept.
"I think there are benefits to taking a break."
"The last 18 months or so that I've been through now have been harder than not, and it might be best to be gone for a while."
"But of course it's better to be active there."
"I want to hear and see everything, even if it's a reserve. I don't want to brag too much about being good at it. I just want to hear everything and see what it means."
"Maybe it will prepare me better for the future, and next year will be the year of a little, how to say, patience."
"I don't have all the options, but I think there are options and decisions. At the end of the day, what's best for me is that I can get back to a level where I know that I'm comfortable and happy. What makes you feel

Category: F1 / McLaren / Daniel Ricardo