A subsidiary of Panasonic Holdings (Panasonic HD)Johnannounced on September 13 the launch in Japan of the new generation family concierge service "Yohana Membership". A team of experts will support the busy lives of families, such as planning dinner for the week, suggesting classes for the kids, and researching travel destinations. The service will begin on September 15. Starting with Kanagawa Prefecture, the service area will be gradually expanded.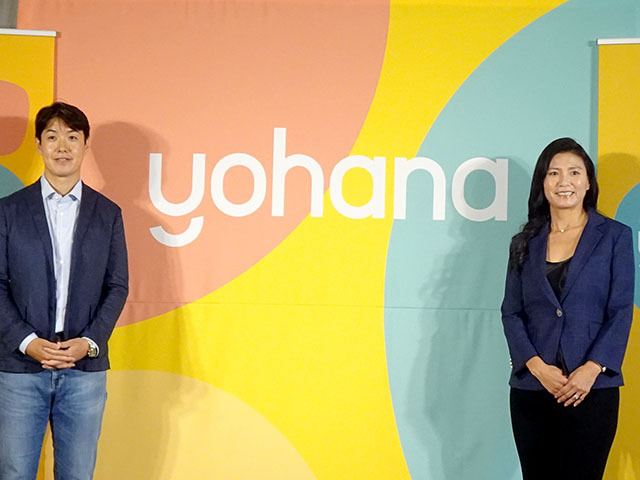 Yorkie Matsuoka, Managing Director of Panasonic Holdings, Head Office of Living Solutions, Director of Yohana, CEO of Yohana LLC (right) and Daiho Fujita, Yohana LLC Japan Product Trade (left)
Yohana is a wholly owned subsidiary of Panasonic HD. Yorkie Matsuoka (Yoko Matsuoka), who is also a member of the management of Panasonic HD, will be the founder and CEO. Currently based in Silicon Valley, Mr. Matsuoka has worked as vice president of Google and CTO of Nest, but is also a mother of four, wife and only daughter of elderly parents. "I worked hard every day as a mother and a wife while working, but everything fell apart during the pandemic. I thought I couldn't do it. I thought I was the only one who had so bad, but there were a lot of people around me who felt the same way. I started Yohana because I wanted to create a system that could save this situation through technology." And talk about the context of the service.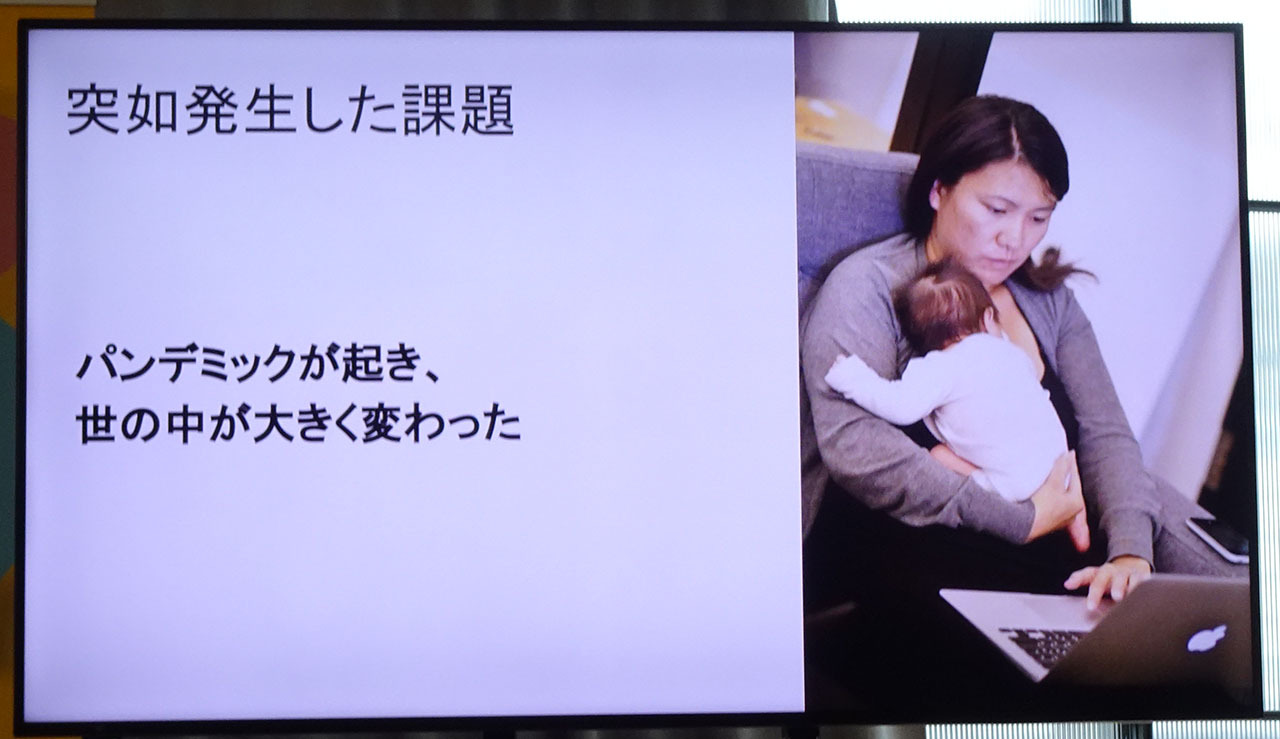 A photo of Matsuoka returning to work after giving birth was also posted.
Yohana Membership is a subscription service with a monthly fee of 18,000 yen including tax (a special price of 8,800 yen for one year is available if you apply during the campaign period until December 12). A team of "guides", "specialists" and "researchers" undertake small tasks daily, such as arranging baby gifts for friends, choosing birthday gifts for family members, arranging kitchen services, finding and arranging meal kits. .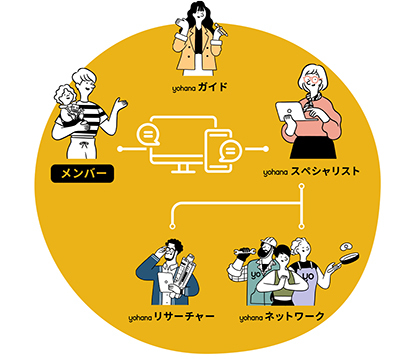 How "Yohana Membership" Works
It will launch in Seattle, USA in 2021, and in June more than 1,000 families requested 20,000 household chores in Seattle alone. Users say they have more than 8-10 hours of free time per week.
Your guide will be your exclusive partner and the specialists will work together to solve your daily tasks. A researcher supports the investigation with the expertise to solve the ToDo. Creating tasks, requesting specialists, chatting, checking the progress of ongoing tasks, etc. can be done from "Yohana App" (mobile, web).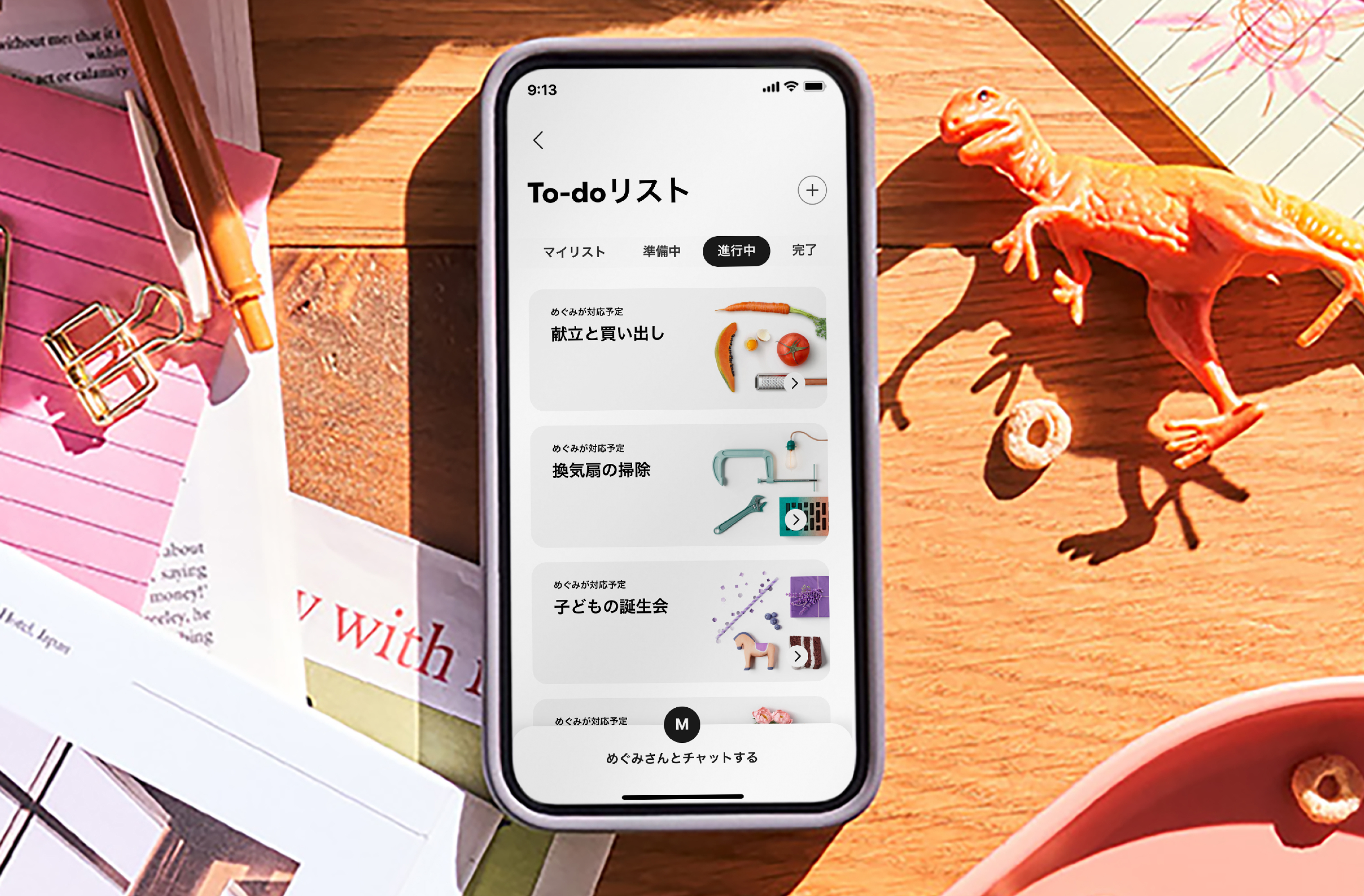 「John App」
Specialists hire specialists who have been active in the hospitality industry. In Japan, it is said that personnel who have received their own training will respond.
"There are lots of things we want to do, like clean up at the end of the year or give a friend a new baby, but we often fall behind. more productive than just a daily life," says Daiho Fujita of Yohana LLC Japan Product Trade.
What Yohana can do
Provide the dinner menu for a week
Find and organize meal kits adapted to the tastes of children
Reminders for events that matter to you
From planning to organizing summer trips
Choosing birthday gifts for the family
Organize a birth gift for a friend who has just given birth
Gifts and gifts for parents who live far away due to the corona crisis
Overview of recommended picture books for children
Organize a reliable catering agency
Organize a professional cleaning
Create a plan to fully enjoy the theme park
Planning and organization of photo shoots for children's birthday parties
Arrange a babysitter to give time to married couples
Regarding the reason for starting the service in Kanagawa Prefecture, Mr. Matsuoka says that it is implied that this is "the place where I grew up" (Mr. Matsuoka), he chose it as a place of departure.
Although he did not disclose the target number of households etc., it is said that partnerships with external partners who undertake housekeeping services are already underway. Currently, the target is the generation raising children, but "Japan is an aging society. There is room for the target to increase, including older households. Although not currently , we would like to consider expanding the target group". (Mr. Fujita).
In the United States, the monthly fee is set at $249 for the same service format. I feel like the price in Japan is relatively cheap, but "when you take into account the exchange rates, prices, operation team, etc., it comes down to about the same. You may feel it is expensive, but the customer using it can use it freely. I think we are able to provide enough time and leeway, and I have never heard anyone say it is expensive. More time is priceless. We will continue to listen to our customers and continue to grow." (Mr. Matsuoka) and