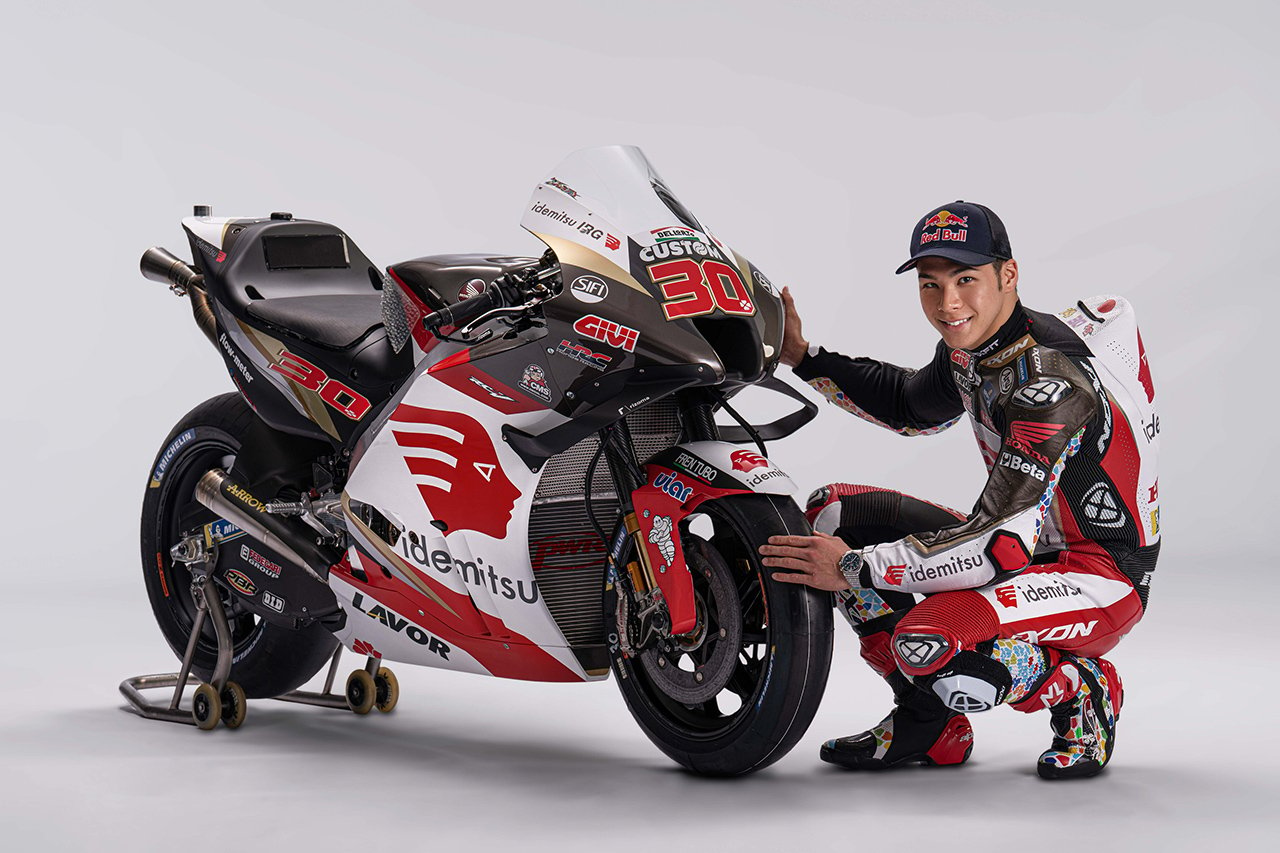 HRC (Honda Racing) has announced that it has signed a contract with Takaaki Nakagami, who competes in the MotoGP class of the FIM Road Racing World Championship with LCR Honda IDEMITSU, from 2023.
Takaaki Nakagami competed in the Moto2 class for the first time in 2012. Since 2014, as part of Honda's efforts to train globally active Asian riders, "IDEMITSU Honda Team Asia" has participated in the race.
In 2018 he was promoted to the MotoGP class, the highest class, and finished 20th. At the 2021 Aragon GP, ​​he completed a total of 200 Grand Prix races, which is the most for a Japanese driver. This season's results are currently 16th in the standings (at the end of round 14, San Marino GP), but he is a rider who should perform even better in the future.
Takaaki Nakagami
I am very happy to be able to continue to participate in MotoGP from 2023 with LCR Honda IDEMITSU. We are very grateful to Idemitsu Kosan Co., Ltd. and Honda for their daily support of our activities. Also, I would like to express my gratitude to all the fans who always warmly support me. I am not satisfied with the results of this season, but I would like to meet everyone's expectations by having a satisfying race as soon as possible for next season. The Japanese GP will be held for the first time in three years. I'm really looking forward to racing in front of the Japanese fans. Thank you all for your support.
Koji Watanabe (President of Honda Racing Corporation)
I am happy to be able to continue to compete with Takaaki Nakagami in the MotoGP category next season. It's been a tough season for HRC, but even under such circumstances I'm impressed with their positive attitude towards every race. Honda will continue to support Nakagami and all fans to meet their expectations. Last but not least, I would like to express my deepest gratitude to Idemitsu Kosan Co., Ltd. for their tremendous support.