WHILL announced on September 13 that it would begin accepting pre-orders for the WHILL Model S scooter that can drive on sidewalks. Intended mainly for seniors of the "after returning their license" type, it meets needs that cannot be met by existing means of transport.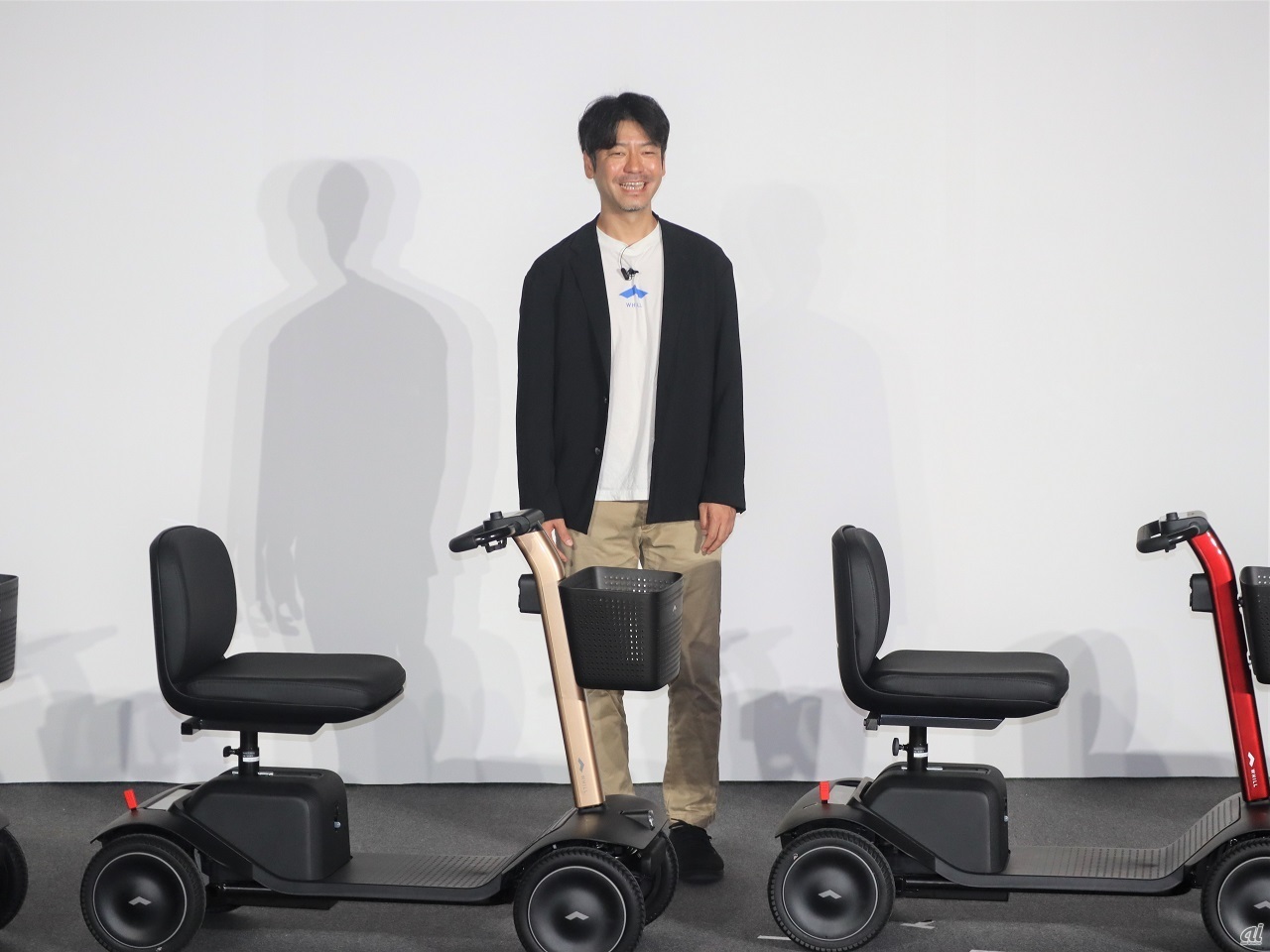 Before "Respect for the Elderly Day" on September 19, starting on the same dayThe CE site of the companyApplications are accepted by telephone, by car dealerships nationwide that operate WHILL, and by Cycle Base Asahi. The aircraft is expected to ship from around November.
Available in 4 colors: Iconic White, Silky Bronze, Garnet Red and Lapis Blue, tax exempt, shipping cost adjustment fee is not included and price starts from 218,000 yen.
As a place for reflection and consultation, we will create a system where you can test WHILL Model S in 20 stores nationwide, such as Yurakucho Marui. The company plans to increase the number of test drive shops as needed and plans to hold a test drive event.

Available in 4 colors
The steps of the "compulsory return of driving license" as we approach the reduced mobility market for seniors
It is said that there is no means of transport suitable for senior citizens, who are the main customers of the Model S. While 600,000 people over the age of 65 surrender their license each year, the total number of bicycles electric assistance and senior cars for seniors, candidates for transportation thereafter, is just under 160,000 units.
Osamu Sugie, President and CEO of WHILL, launched an internal online survey in which 1 in 3 people answered that "there are few means of transport that can replace cars", pointing out that the market for mobility for seniors is limited. .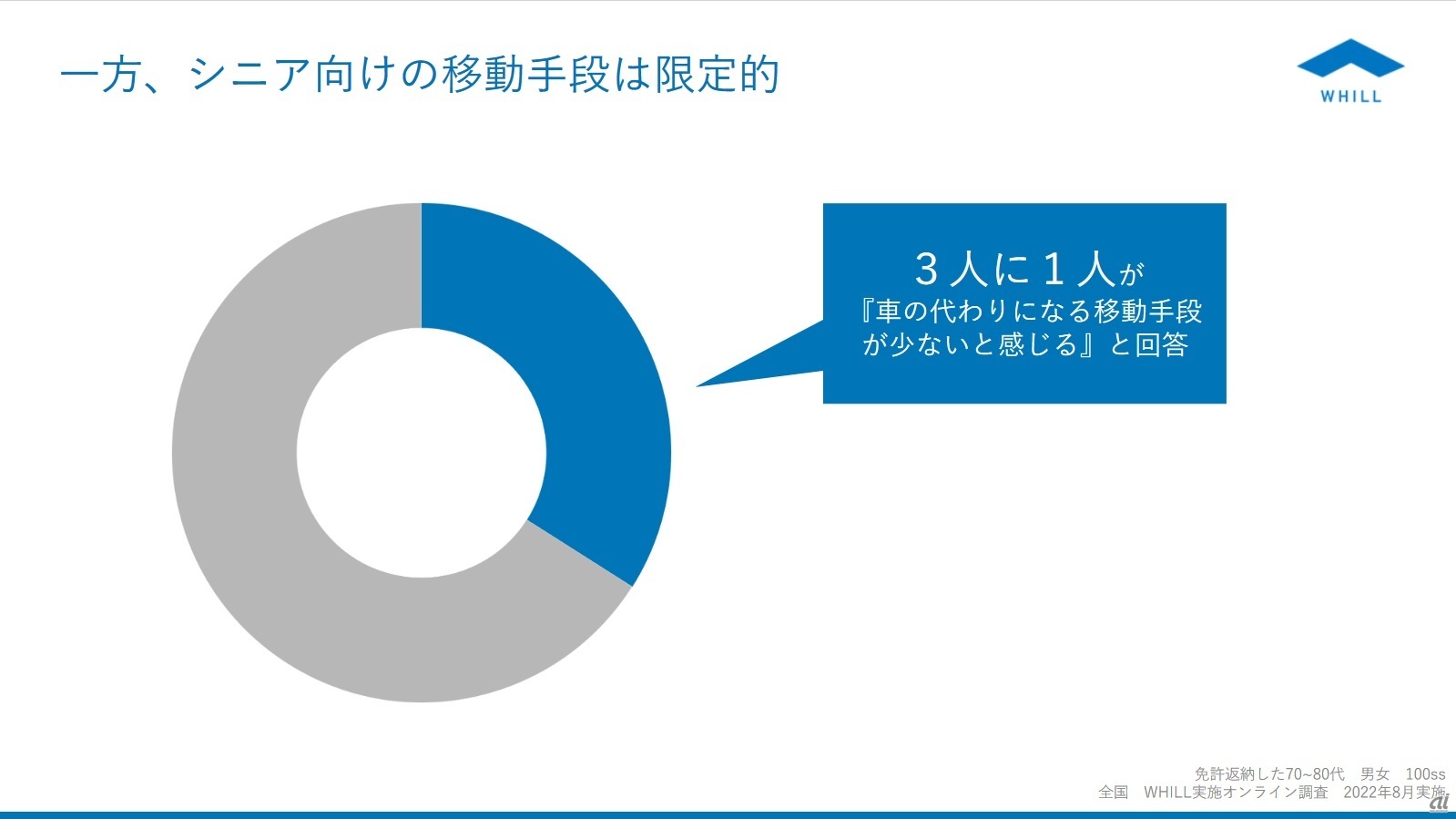 It is said that the means of transport after the return of the license are limited
In addition, the revised Road Traffic Act in 2020 will introduce a new driving ability test for procedures such as renewing driving licenses for the elderly.introduction. From May 13, 2022, people aged 75 or over who have a certain history of offenses will be required to pass a driving test and, unless they pass, they will not be able to renew their driving license .
Sugie said: "For example, if someone is found to have dementia, the driver's license will be revoked. So far, the driver's license has been surrendered voluntarily. Things will go up in the future," and raised the possibility that older people "lose their legs."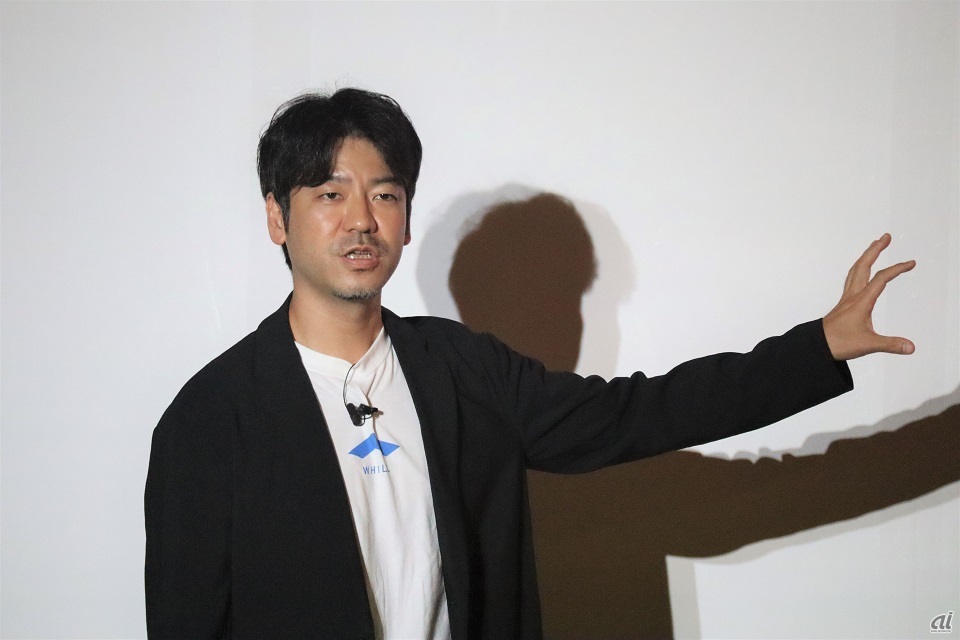 Osamu Sugie, President and CEO of WHILL
Stable and pleasant ride – design design etc.
Mr. Rei Akama from WHILL's Business Development and Strategy Office introduced voices such as "It's hard to balance and wobble", "It's physically demanding" and "It looks old" . Based on this, Model S, which runs at a speed of 6 km/h or less, has been designed with more stable running performance than an electric-assist bicycle and a simple design more familiar to everyday life than a senior car.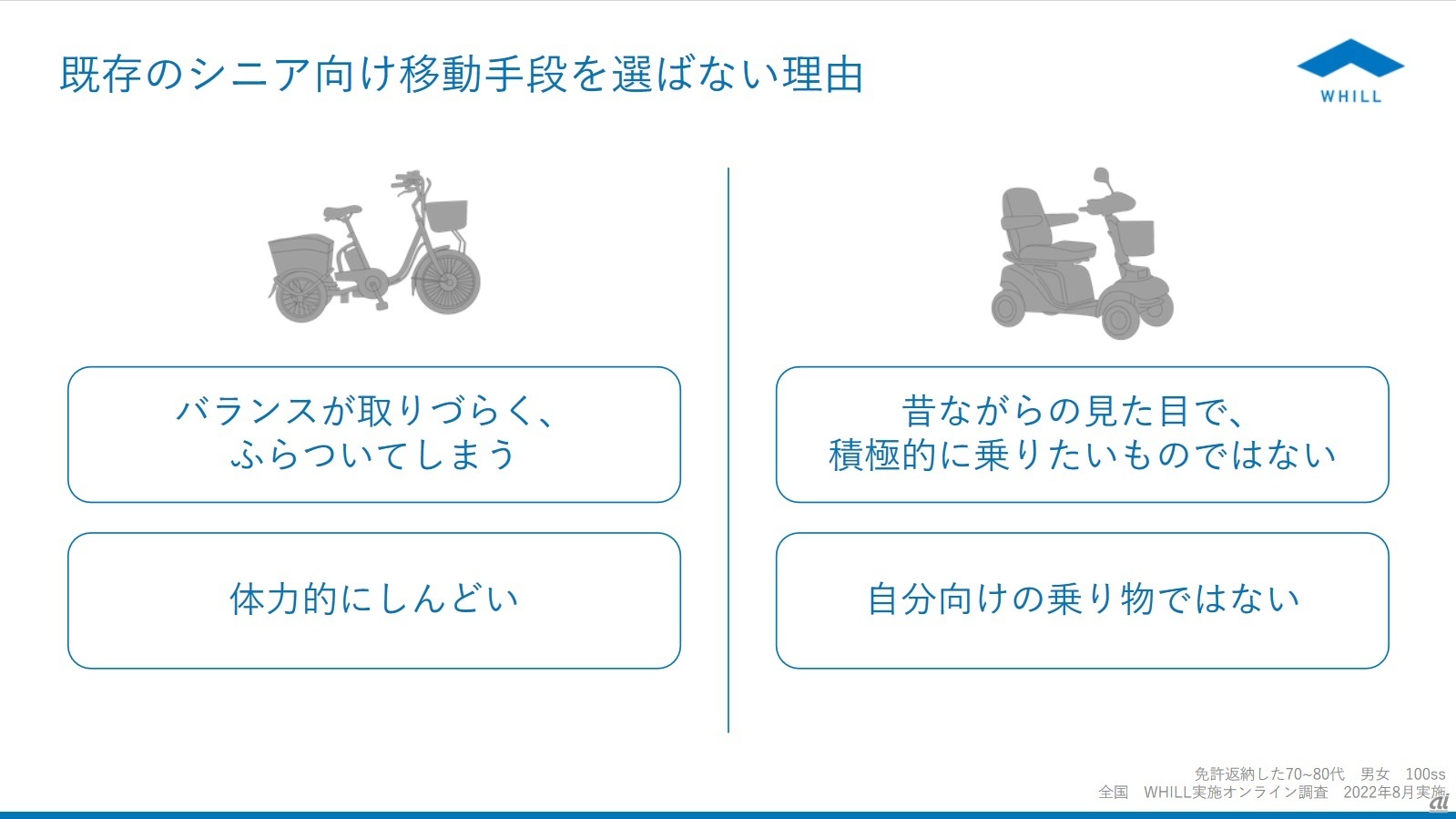 Problems with existing means of transportation for seniors
Model S can climb a 7.5 cm step and travel 33 km on a full charge. It is possible to run stably on the pavement for a long time.
In addition to the simple operability of moving forward or reverse when the lever is gripped and braking in place when the hand is released, the control unit uses familiar automotive icons. It is said to produce driving pleasure.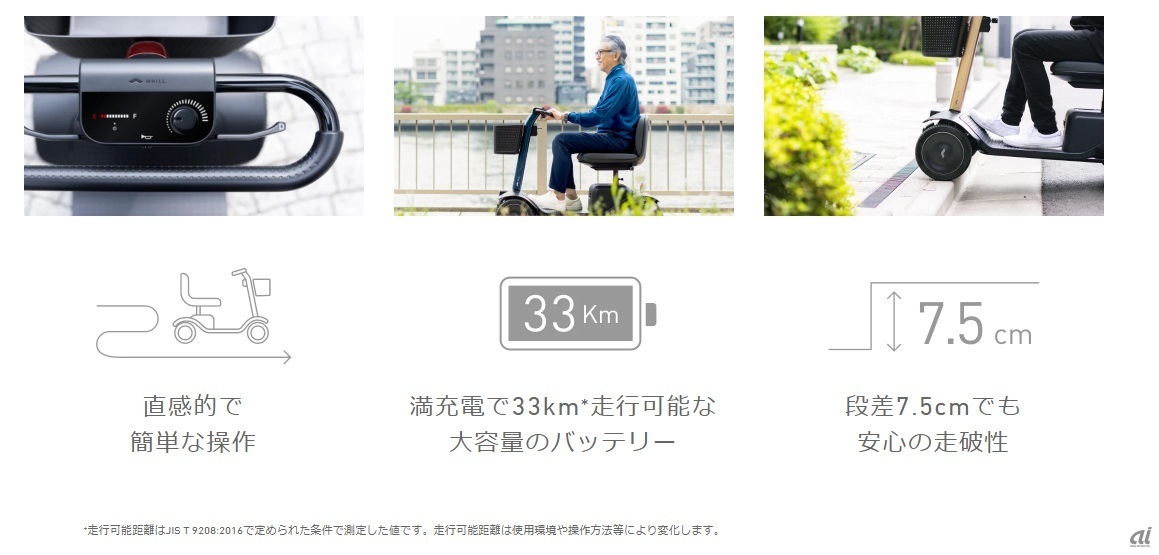 Designed for everyday use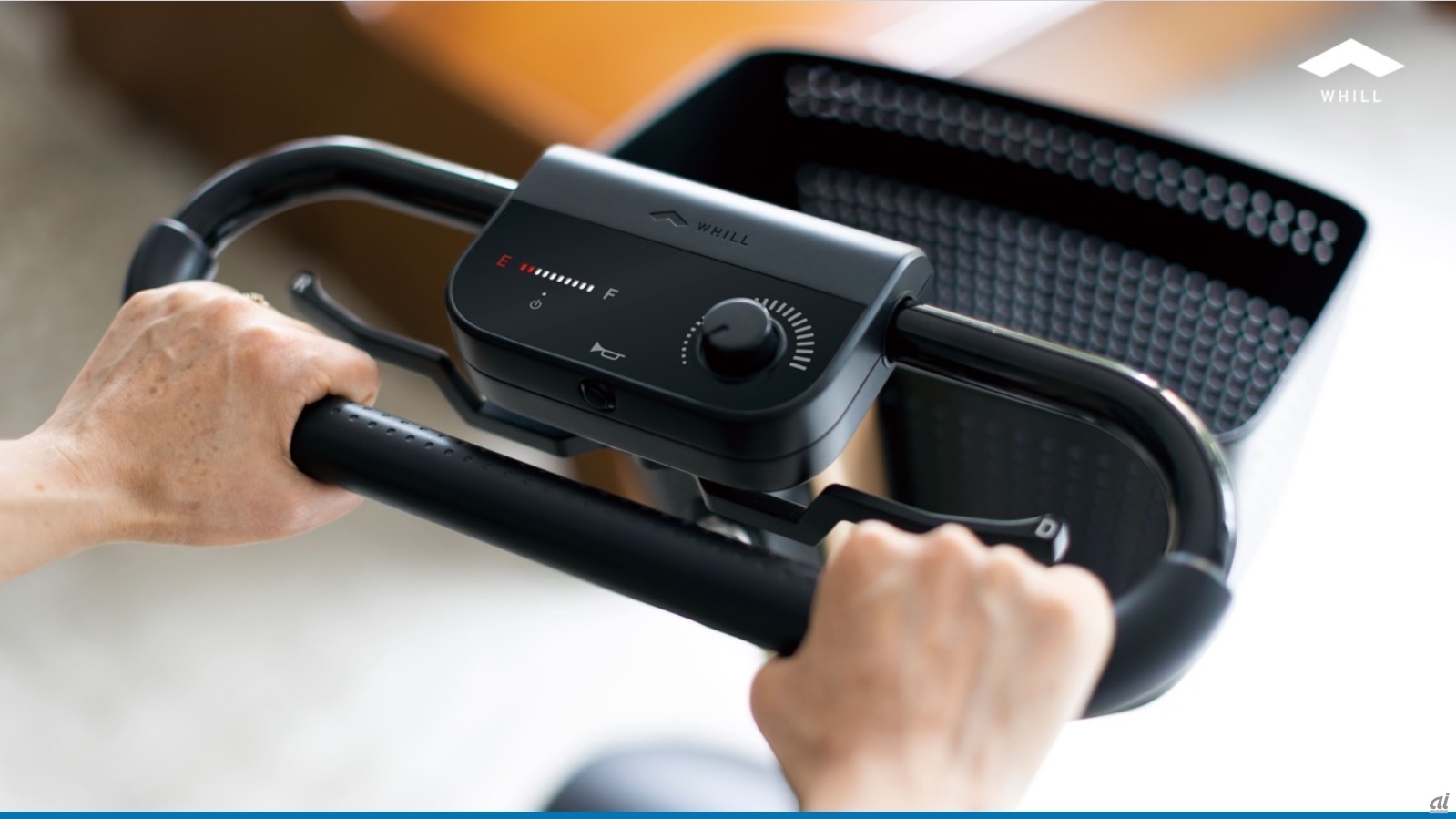 picture of a car steering wheel
Mr Akama said: "Existing cars for the elderly are written in kanji, like 'forward, reverse', '(speed) fast, slow', '(battery level) high, low'. Some say that makes you feel a bit old." He explained that the Model S will be developed as an "entirely new", safe and youthful category of transportation.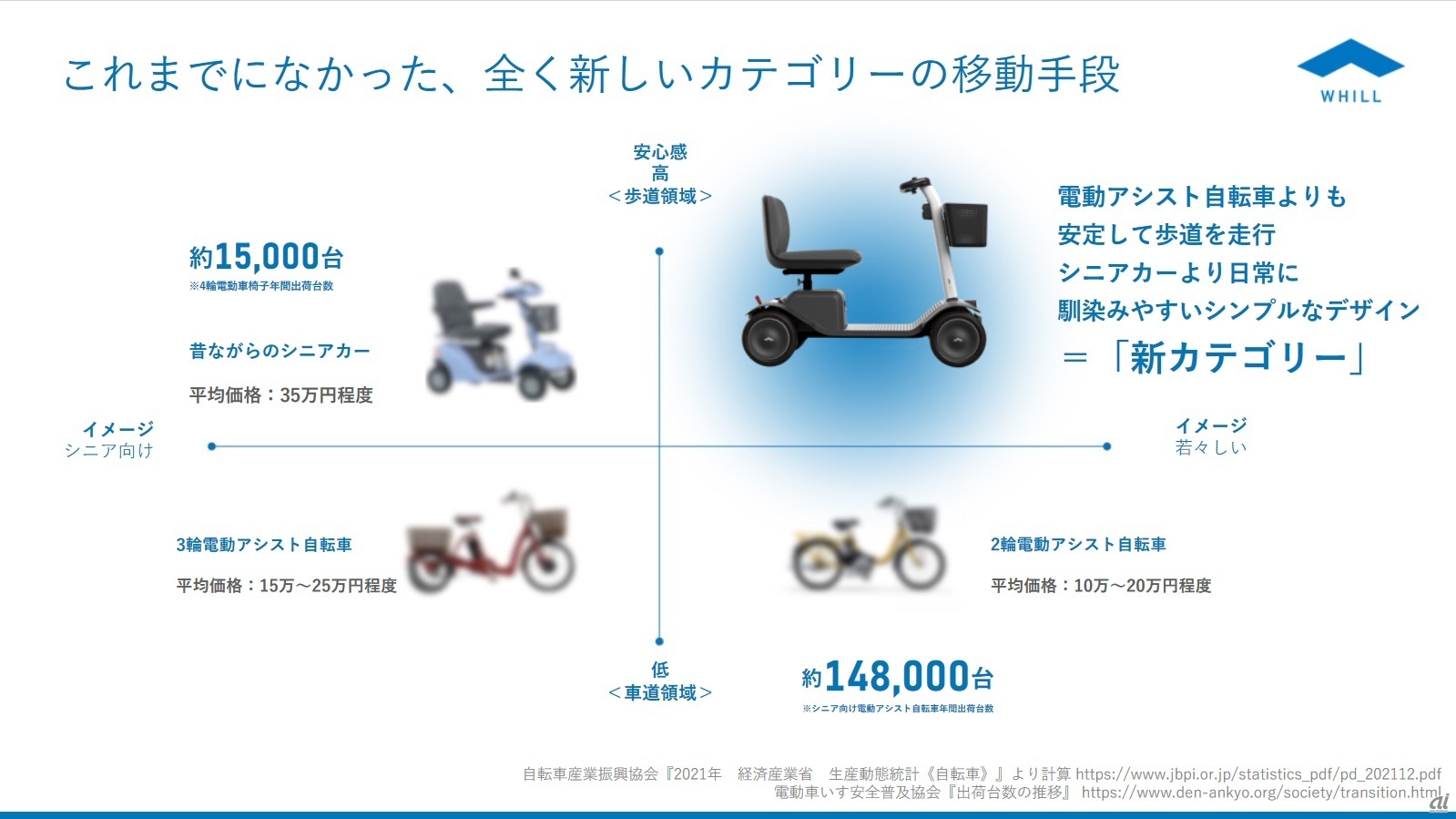 Grow as a new category
"We want you to enjoy the light by visiting various places on your way, but shopping is probably the most common use case. The front is equipped with a basket with a load capacity of 4 kg and with a capacity of 12 litres, it is perfectly usable (M. Akama).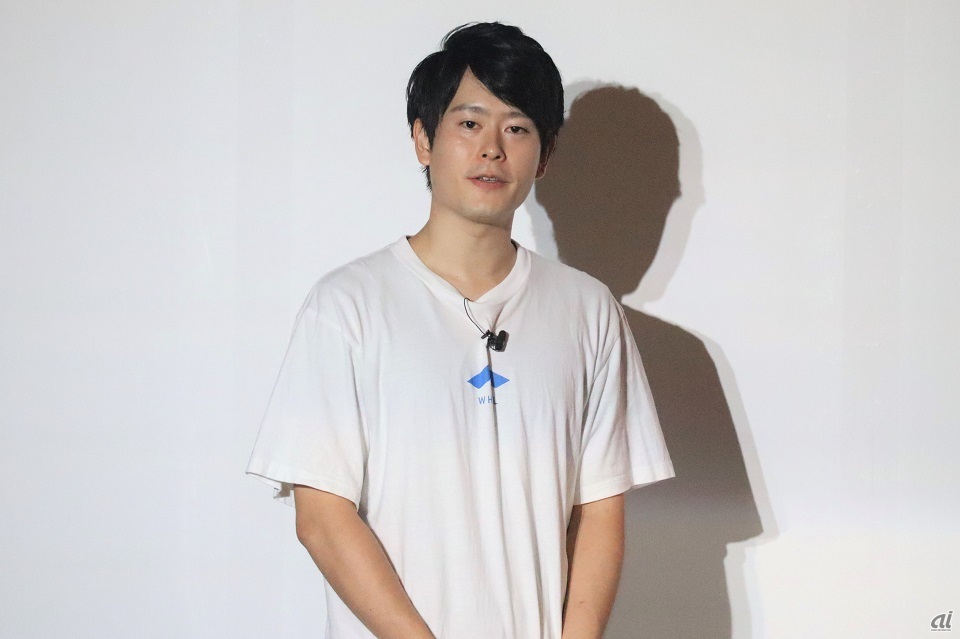 Mr. Rei Akama from WHILL Business Development and Strategy Office
Apps you can share with your family
Together with the Model S, we have developed the "WHILL Family" app to provide you and your family with a safer and more comfortable travel experience. Using "WHILL Premium Chip" IoT Module, user and family can share outing information such as location information, battery status and outing records from app for smartphones.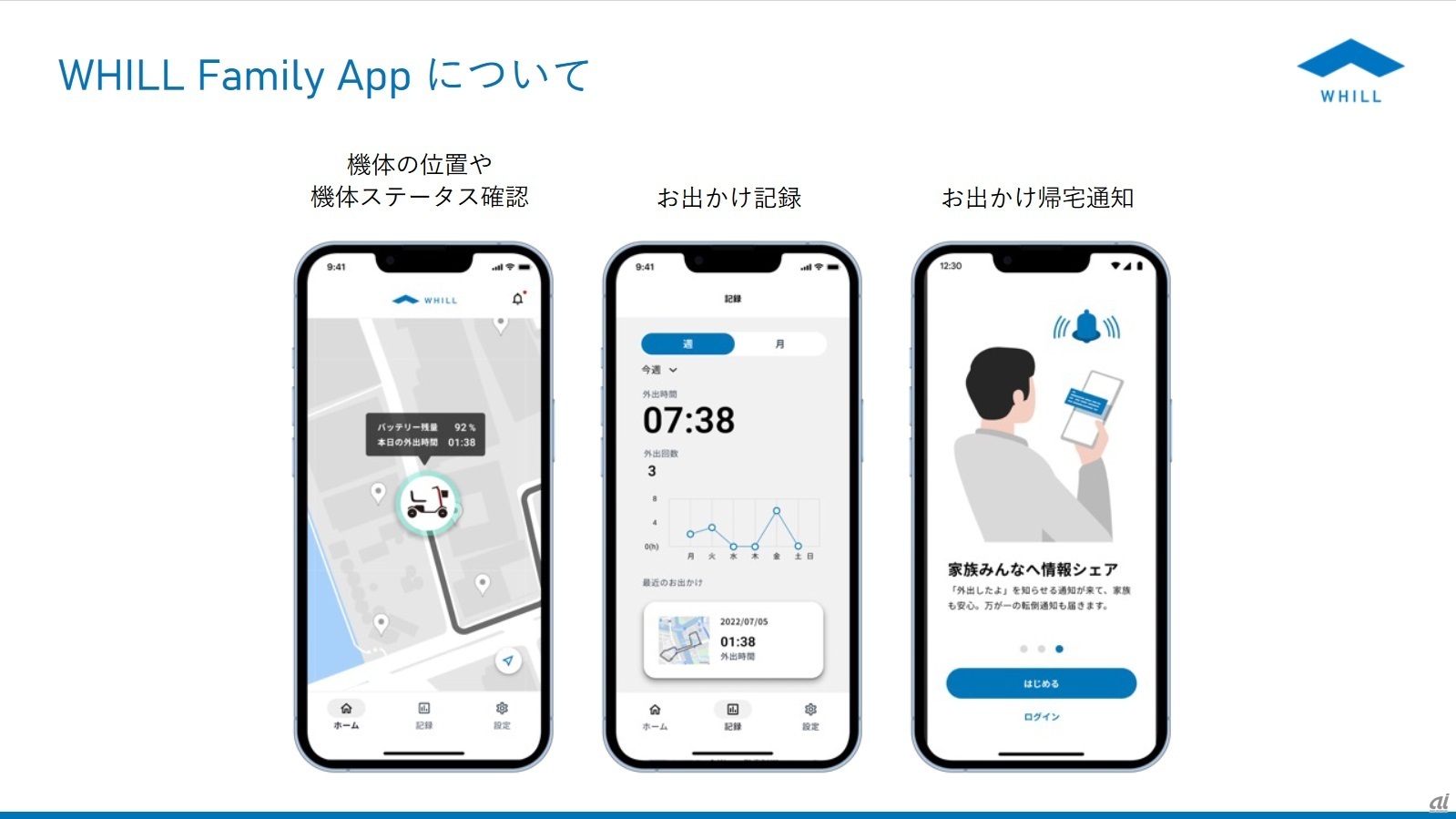 WHILL Family App to share aircraft information
Combined with the existing "WHILL Smart Care" assistance service, which is a bundle of insurance, roadside assistance and medical assistance, it will be provided as a "WHILL Premium Care" premium service only for Model S The annual usage fee (including tax) is 26,400 yen.
To use WHILL Premium Care, the aircraft must be equipped with a WHILL Premium chip. The delivery of the devices equipped with it and the commissioning are planned after January 2023.