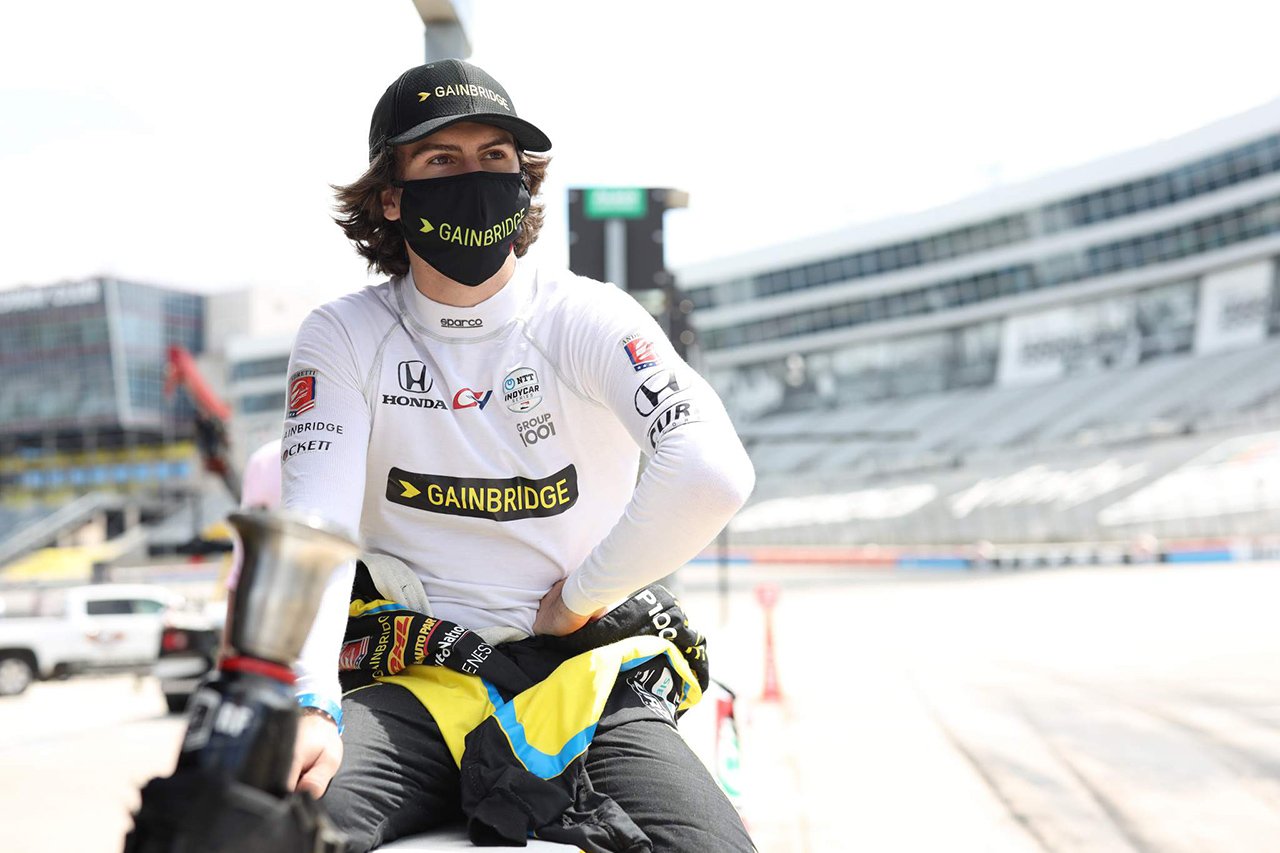 Colton Herta's F1 superlicense status is central to the rest of F1's 2023 'silly season' as Red Bull seeks permission to race from AlphaTauri.
Colton Herta is expected to join AlphaTauri as a replacement for Pierre Gasly, and if things go according to Red Bull's wishes, the Frenchman will be released to join the Alpine F1 team.
However, to race in F1, Colton Herta will need an F1 superlicence. It is currently below that tally, as 40 F1 superlicense points are required to meet the FIA ​​eligibility criteria and the FIA ​​system judges IndyCar harshly. .
7th, 3rd, and 5th in IndyCar weren't considered good enough, and Colton Herta finished 10th that season. That leaves him with 32 points at the moment.
Red Bull says the FIA ​​should also count him second in the 2018 Indy Lights Championship. , is currently not considered eligible to be included in Colton Herta's points tally.
Unless the FIA's position on this changes, Colton Herta will not qualify for an F1 superlicence. And the FIA ​​has made it clear that it will not make exceptions.
Red Bull could boost Colton Herta's F1 super license points by running him in Friday practice sessions before the end of the season. Participating in FP1, driving 100 km and not incurring driving penalties earns one point per event.
That said, with just six grands prix before the end of the 2022 season, it's not enough to give Colton Herta the remaining eight points he needs.
Colton Herta needs another way to increase his point total. And there may be a way for Red Bull to do so under super licensing regulations.
Red Bull could join Colton Herta in off-season Formula 1 series, including the Toyota Racing Series and the Indian and Asian Formula Regional Series.
These are often referred to as "winter" series as they take place during the northern hemisphere winter, for example the Toyota Racing Series takes place during the New Zealand summer.
The Formula Regional Asia Series is well established and seems like the best bet as its status in the FIA ​​system means awarding a surprising number of super license points.
Points are only awarded to the top five (10-7-5-3-1) in the Toyota Racing Series, but in Formula Regional Asia 18 for the winner, 14 for the second and 12-10 from there. -4-3-2-1 to the top 9 remaining places will be awarded super license points on a sliding scale.
Ironically, the predecessor of this category, the Asian F3 Championship, once burned Red Bull in the same quest.
Daniel Ticktum entered the Asian F3 Championship in 2019 to score F1 Superlicense points, but an accident and car trouble saw him drop in the standings, and he was ruled ineligible for the series anyway.
However, Formula Regional Asia had a full grid earlier this year, so it should have no problem meeting the qualifying criteria again in 2023.
The next question is how realistic it is for Colton Herta to score the points he needs.
F1 super license points have a four-year eligibility period, but Colton Herta will count for the 2023 championship, so his 2019 IndyCar season is unlikely to be eligible.
So if you count IndyCar results in 2020 and 2021, that's a total of 28 points.
Colton Herta may therefore need to finish in the top three of the Formula Regional Series to qualify. But with some bonus points in FP1 for the rest of the F1 season, a fourth or fifth place would suffice.
Of course, there is no guarantee that Colton Herta will be able to pull this off. But when it comes to competing drivers, the previous Asian series was dominated by inexperienced drivers below F3 level.
So, Colton Herta should have no problem finishing high in the Championship, especially with Red Bull who could place him in a top team like Prema.
The downside to this plan is that there's always a chance it won't get the result it needs, but Red Bull will know for sure by mid-February, the day before the new F1 season. .
So even if Red Bull goes down this route, they may want to keep Pierre Gasly until they are 100 per cent sure that Colton Herta's plan won't go wrong at the last minute.
India's new Formula Regional Series could be the answer, given that the first season is set to take place in November and December.
Assuming you qualify for F1 Superlicense points, you could get the answers you need much sooner. It must provide the same number of points as the Asia Series, but entries are limited to 15, and it is unclear whether a minimum of 10 starters will be counted per race.
It is currently unclear if Red Bull are considering such a move. Colton Herta's father, Brian, looked unsure when asked about it at the final race of the IndyCar season last weekend.
"The options are not very clear," Brian Colton Herta told NBC Sports.
"His license doesn't tell you if he can race in F3 or F4. It's not really up to him or us, it's up to the people to decide what to do."
However, there do not appear to be any licensing hurdles to overcome. The major Formula Regional European Championships block certain levels of drivers. For example, F2 drivers cannot participate. Also, drivers who finish in the top seven in a particular series are not allowed to participate, as Colton Herta did in IndyCar.
However, current Alfa Romeo F1 driver Guanyu Zhou, who previously raced in Formula Regional Asia as an Asian F3, encouraged teams to prioritize young drivers but higher category drivers.
Indeed, Formula Regional India has an eye on international drivers. The organizers believe that there are not enough national pilots at the required level.
So it depends on what Red Bull wants to do.
But if Red Bull decides to give Colton Herta an F1 super license, he must succeed anyway.

Category: F1 / Colton Herta / red bull / Alpha Tauri