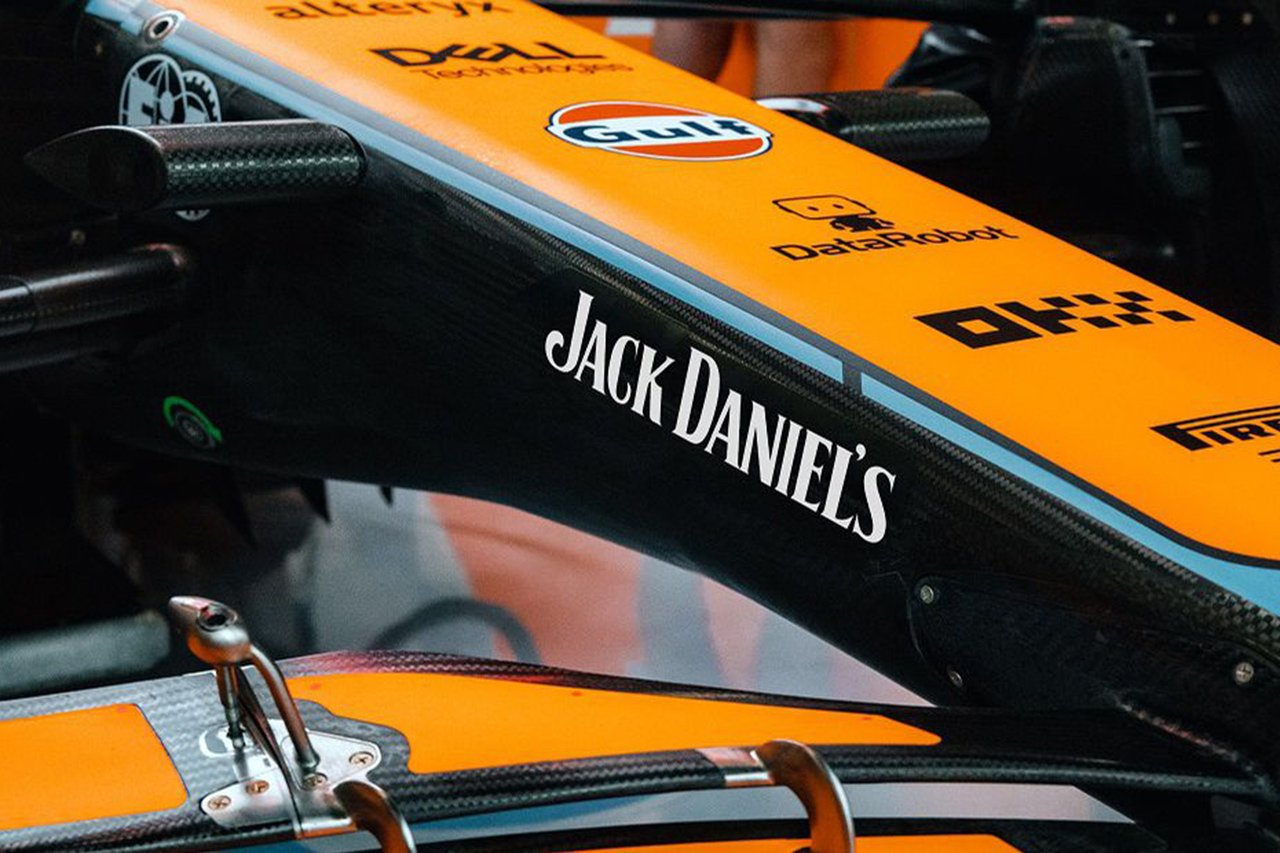 The McLaren F1 team has announced a multi-year partnership with Jack Daniel's Tennessee Whiskey from 2023.
With over 155 years of whiskey-making tradition, Jack Daniel's will enter Formula 1 for the first time with McLaren to increase its global presence and reach new consumers.
McLaren and Jack Daniels will host a series of events, media and hospitality programs throughout the 2023 F1 season. The two brands will work together to develop themed McLaren and Jack Daniels programs in retail stores.
McLaren and Jack Daniels will create bespoke marketing and advertising campaigns, including special edition bottles in select markets in 2023.
Jack Daniel's branding will appear on the nose of McLaren's 2023 F1 car, driver's suit and pit crew helmets.
Zak Brown (CEO, McLaren Racing)
"We are delighted to welcome Jack Daniels to the McLaren F1 team. Together we aim to reach new audiences and organize various events together. This is an important year to mark anniversaries, and we are delighted to have an iconic brand like Jack Daniels by our side to celebrate."
Sophia Angelis (Jack Daniels Senior Vice President and Global Managing Director)
"Entering the emerging world of Formula 1 with McLaren Racing fits perfectly with our vision to make Jack Daniels the most iconic spirits brand in the world. Always a bold and confident brand, we are delighted with this platform. This partnership will see Jack Daniels and McLaren bring their message of responsible drinking to new audiences and captivate fans around the world.

Category: F1 / McLaren / F1 Sponsor