Actors Junichi Okada and Kentaro Sakaguchi co-star in the Japanese version of the film noir. Also, in the role of Buddy, an elite unit belonging to a gang. The name of the film, sensational by the wording alone, is "Helldogs", which will be released on September 16. Based on Akio Fukamachi's novel, "Sekigahara" director Harada Masato puts a lot of aesthetics into this ambitious work full of raging action. Kanetaka (Okada), an undercover investigator who infiltrated the biggest gang in the Kanto region, the Higashisayakai, has appointed Murooka (Sakaguchi), who is said to be too dangerous a psychoboy, as the president's bodyguard, Toake (MIYAVI). I'm going to stand up until I'm done, but my identity will be exposed… How did Okada and Sakaguchi "experience" the scene where they talked about "furious waves" and "robberies"? We were told a valuable story inside.


[Photo]The "Helldogs" psychopath Kentaro Sakaguchi is electrifying!

■ Harada's number of takes is extraordinary!
――It was work that felt a lot of heat, but when you were filming it, was it like a single shot, or did you have to do multiple takes and rehearsals?
Okada: Director Harada is a Hollywood-style director who takes a lot of takes in all directions. As a master, I basically pull on the pull and adapt to it, but my style is that you can move however you want when you get close. Events are also actively incorporated, saying, "If you're ok with the master, you can handle it with editing."
Director Harada creates momentum and energy by filming a lot of material in multiple takes, and aims for a video that mixes both documentary and directing, so the action scenes are also shot multiple times, and c really is a complete story. Its pretty hard.
――I think the freshness will decrease as the number of shots increases.
Okada: The original direction wasn't something like, "Please stay here. Sit here and say your lines." I think there's a lot of styles that people are put in so they're easy to film, but Harada is different, asking every performer, "Where do you want to be?"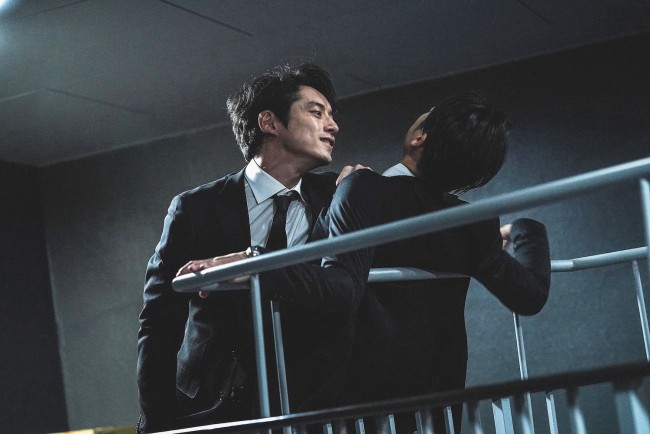 Excerpt from the film "Helldogs" (C) 2022 "Helldogs" production committee
Of course, I tell the actors, "Be careful because the camera position is here," so everyone knows what they're shooting now. The actors themselves have to think about things like, 'If I do this, I'm going to overlap other people, so I have to act in a place where they can see it. So you can't move around freely without worrying about the position of the camera.
In that sense, I don't get used to it every time. I think this is a special site where what is required for each cup changes.
Sakaguchi: You use a lot of different brains. They move freely, but if you don't have an objective eye, it won't work on the Harada-gumi site. This is my first time participating in the competition, but I felt that the starting quality required of the actors was extremely high.
■ Name any extras
Okada: In most works, extras are called "extras" and seek the feeling of "please stay here," but in Harada-gumi, all performers have a role name. I think it's because the director is so affectionate. That's why I expect high standards from everyone.
The extras are also actors, and everyone sweats and moves under the same conditions. I know that too, so I thought about my positioning, and as I was shooting, I was moving around paying attention to the position of the camera. I think it's a scene where there are a lot of silent conversations.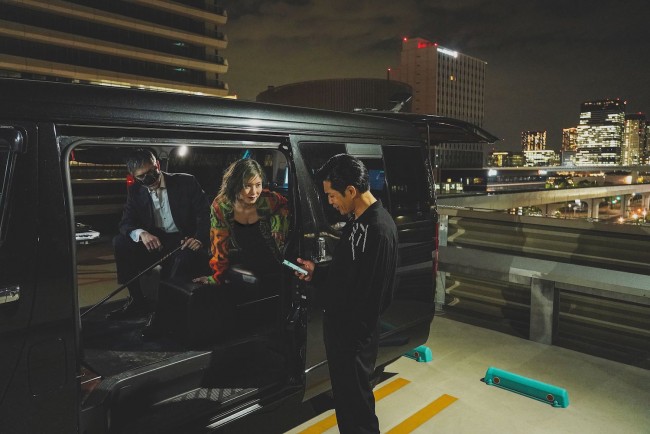 Excerpt from the film "Helldogs" (C) 2022 "Helldogs" production committee
Sakaguchi: Every day was really intense, and to put it in a really cool way, I felt like I was able to live my role today too. The fatigue of the day was unbelievable, but it's not a painful feeling of fatigue, but a pleasant feeling of "I made it through". It was a feeling that I had reached on the last day of a series of such days.
However, there were times when I was too engrossed in the thought of Murooka, and there were negative effects, so I had to use various brains. Murooka has a psychopathic side and is crazy, but I think there are many ways to go crazy. With Kanetaka as my partner, I played thinking about which choice would be less disturbing and which would look different.