On September 14, NEC announced the "Learning Visualization Service", a cloud service for teachers that visualizes the usage status of "Chromebooks", which are used by students as learning terminals, and supports learning tips. It should be available from the end of October and the price is open.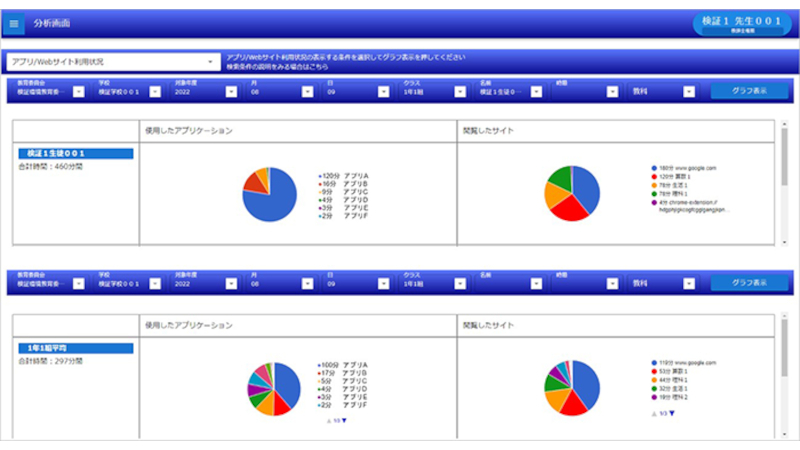 Terminal usage status, application website usage status
The learning visualization service is used in conjunction with NEC's "Open Platform for Education" education cloud and the company's "NEC Chromebook Y1Gen2/Y2/Y3" Chromebook models.
Teachers and staff can collect data such as how long they use the device, how often they use it, browsing history of apps and websites, and visualize their learning. It is also possible to control the interior and exterior of the school separately, to understand the different situations of children and pupils, and to arrive at a school orientation adapted to each one.
It also has a function to send individual messages from students to teachers, such as their daily physical condition, mood and advice, as well as a useful questionnaire function to understand the situation.
Not only teachers and staff, but also school boards and principals can understand the situation through the use of terminals. It is said that it is possible to apprehend the time of use of terminals for each school, the situation of use of teaching materials and applications.