On September 14, 2022, Sega will deliver "RGG SUMMIT 2022 / Ryu ga Gotoku Studio New Presentation". "Ryuga Gotoku Studio"like a dragon]new work in the series has been announced.
In the distribution, announced at today's inventory "Yakuza Restoration!very]and more new information is released. Numbering last work"Yakuza 8]was also revealed.
A video of Ichiban Kasuga and Kazuma Kiryu parading around Kamurocho has been released. It is said to be the story of these two people working with their friends towards a certain goal.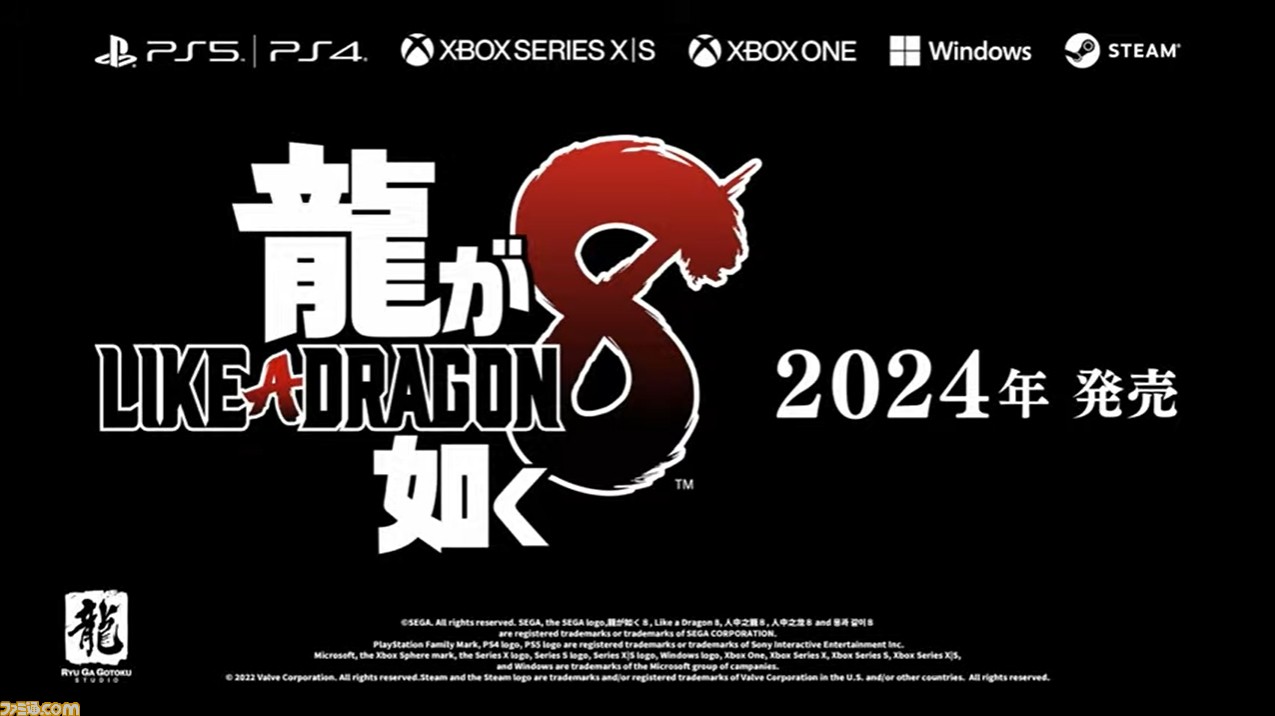 What was revealed in the cast is that in "Ryu ga Gotoku 8", the previous work "Yakuza 7 Where the Light and Darkness LiesIchiban Kasuga, who served as the main character inYakuza 6 Life Poetry.The big news is that it will be a "double hero" format in which the two main characters, Kazuma Kiryu, are the main characters.
Producer Masayoshi Yokoyama, who took the stage, commented on being with his friends, saying, 'There may be some fans who think it doesn't sound like Kiryu.' he stated that the studio's policy of making story-driven games had not changed, and the genre would continue to be a "drama RPG".
Kazuma Kiryu's hairstyle has changed and his hair is mixed with gray, making it look like his image has completely changed, but the sharp gleam in his eyes remains the same. On the other hand, Kasuga Ichiban doesn't look much different from previous work, so I'm looking forward to the follow-up report on what kind of drama these two will create.
When asked how Kiryu appeared again, Mr. Yokoyama said, "It was necessary for the story. the man who shouldered all of the future. I needed Kiryu to do this."
Additionally, it was revealed that the release date is set for 2024 and the compatible hardware will be PlayStation 5, PlayStation 4, Xbox Series X|S, Xbox One, and PC (Steam).
*Image is a capture of the cast.