Continuing TV novel "Chimu Dondon" (NHK morning drama) in which the heroine dreams of Okinawan cuisine in her hometown. On September 17, we will revisit Week 22 (airing from September 12 to September 16) titled "Carrot Shiri Shiri wa Suddenly."
The heroine, Nobuko (Kuroshima Yuina), redesigns the taste of her Okinawa restaurant Chimu Dondon in order to rebuild it. Nobuko thinks the deciding factor is getting delicious pork suitable for Okinawan cuisine. However, the ideal pork that meets Nobuko's requirements is hard to come by in Tokyo.
While Nobuko is discussing pork with employees Yahagi (Kai Inowaki) and Utako (Moka Kamishiraishi), Kiyoe (Aimi Satsukawa), the girl from Ino Pig Farm, arrives by chance. I was drawn to the shop's familiar name when I was shopping for a snack bar where I work as a resident. Nobuko, completely unaware of Kiyoe's situation and that his older brother, Kenhide (Ryusei Ryo), is looking for her, decides to ask Kiyoe to sample the restaurant's dishes.
After finishing the tasting, Nobuko asked, "Is there anything you don't like about it?" Nobuko and the others wonder if it's pork after all, but Kiyoe says, "If you don't mind, try this." The pork is raised at Kiyoe's family home, Ino Pig Farm.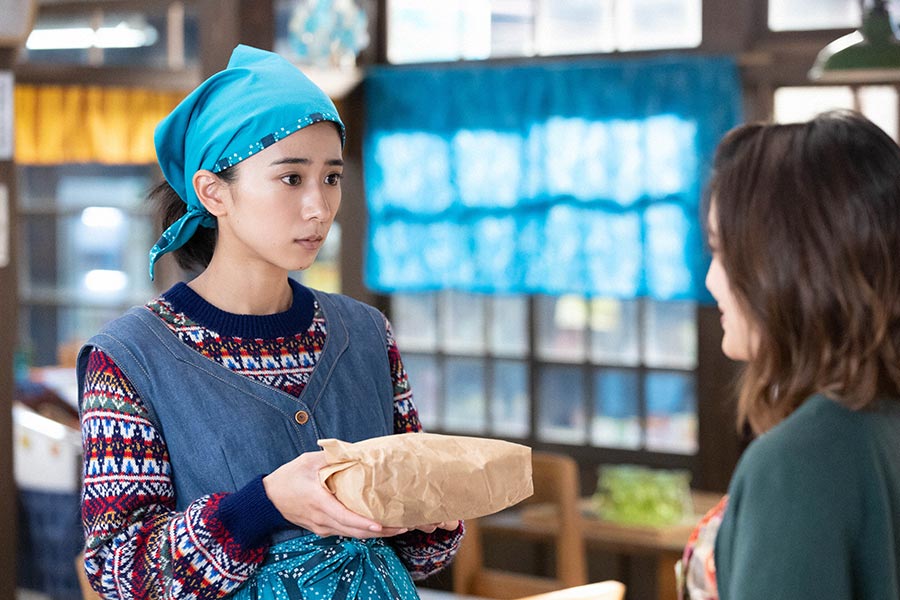 Nobuko finally finds the perfect pig, but she doesn't know where to get it. Despite the difficult situation, he was determined to buy this pig without fail.
The next day, Nobuko and his friends threw a birthday party for Katahide following a lie told by his friend Satoshi (Koki Maeda) in order to keep him away from Nobuko's restaurant, who didn't know his restaurant was in trouble. will open. While Nobuko and the others prepare, Kiyoe visits Chimu Dondon again to tell them where to buy the pork they handed over yesterday. Just as Kiyoe is about to ask about the situation inside, Katahide arrives and they meet outside the store.
When Kiyoe finally meets him, Katahide says, "I want to talk", but Kiyoe stubbornly refuses. With the intervention of the police, Kiyoe escapes. It turns out that the person Katahide is looking for is the same person as the woman named Lily who came to the store the other day. Nobuko realizes how Katahide feels about Kiyoe, and when she sees Katahide losing confidence, she nudges her brother's back saying, "Nee-Nee! That's where the game is!"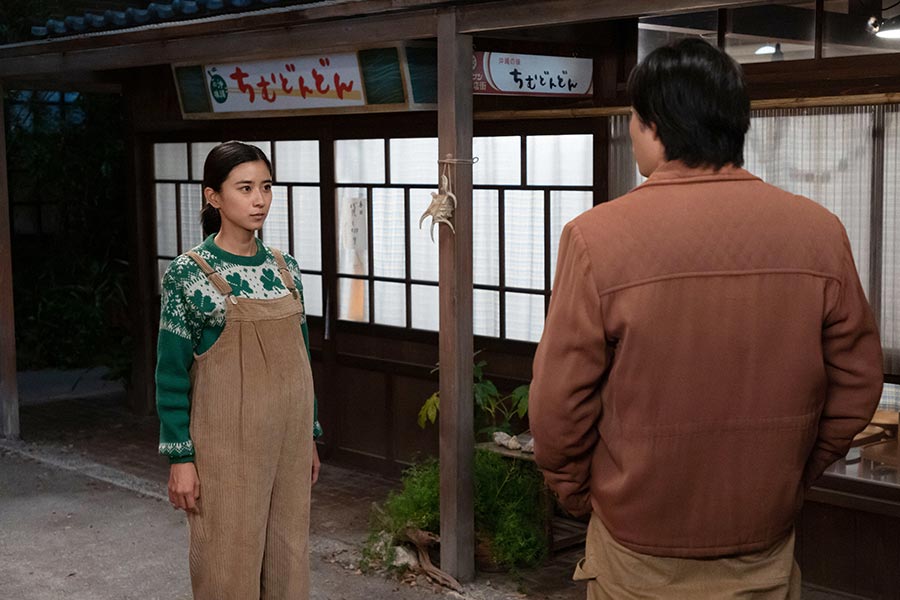 Meanwhile, Kiyoe visits Fusako (Mieko Harada), a relative of Nobuko and the others who owns the "Alla Fontana" restaurant. Fusako asks Nobuko to tell her that the pork from the other day is from Ino Pork Farm and Katahide works there as well.
In Tsurumi, Kenhide, who is looking for Kiyoe, confesses his true feelings to Saburo (Tsurutaro Kataoka), the president of Okinawas. The two young men are each urged to face their true feelings.
Encouraged by Saburo's words, Katahide rushes into the Night City to look for Kiyoe again. Afterwards, Katahide finds Kiyoe and throws her heart out to him with all her heart. The two, who honestly come to terms with their feelings, eventually get along, and Kiyoe returns to Ino's pig farm where her father Kandai (Takeo Nakahara) and Katahide are waiting.
Thanks to Katahide and Kiyoe, Nobuko buys meat from Ino Pork Farm. We have also found a source of pork necessary for the renewal of the restaurant, and we have completed the "Okinawa soba" brand menu which uses pork to revisit the taste. And finally the day of the reopening. Nobuko, Yahagi and Utako are ready to open, but the number of customers on the first day…
This work is a story about the heroine and her family, who were born and raised in the Yanbaru region of Okinawa, and support each other 50 years after returning from Okinawa to mainland Japan. The broadcast starts at 8:00 a.m. on NHK General and from 7:30 a.m. on BS Premium/BS4K. Saturday, we come back to the show of the week.