Actress Haruka Ayase (37) will appear in UNIQLO's new CM "Life and Wear/Slightly far away" where she will be the special ambassador for Life Wear. It will begin airing on September 19. Actor Kohei Matsushita (35) also appeared in the commercial. Pay attention to Ayase and Matsushita, who wear super light down and comfortably enjoy nature even in the cold season.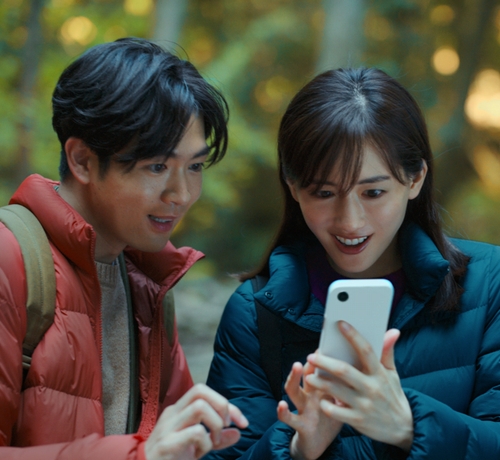 On her way to work, Ayase sees a bus bound for the valley and wants to go a little further. After confirming the Ultra Light Down in my bag, I turned around and got on the bus.

Feeling a bit chilly in the Valley of Autumn, Ayase dons Ultra Light Down and attends a meeting remotely. While walking around after the meeting, I met Kohei Matsushita with his friends wearing a variety of ultra light sleeping bags, and took a commemorative photo. With a full range, it conveys the appeal of ultra-light, lightweight, easy-to-carry and warm down.

The CM song is "Mirror", a song from Keisuke Kuwata's "Lonely Sun" album released in 1994. The sound of an acoustic guitar that pushes you to look yourself in the face and makes you want to travel a little is impressive.