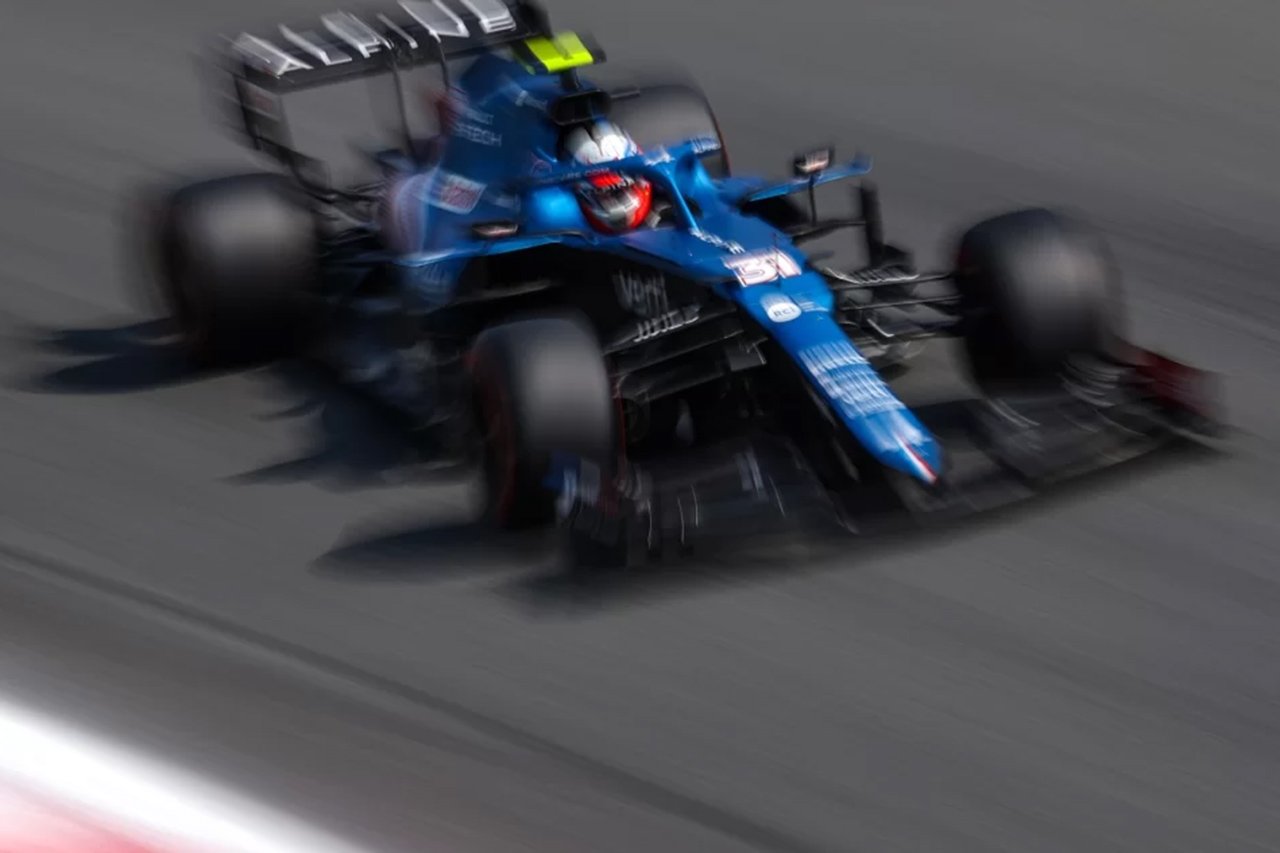 1997 F1 World Champion Jacques Villeneuve took the wheel of Alpine's 2021 F1 at Monza after the Italian Grand Prix.
It was the first time Jacques Volneuve, 51, had driven a modern F1 since his last race for BMW Sauber at Hockenheimring in 2006.
Some things have remained the same – the track, the team, Fernando Alonso and even the difficulty of overtaking – while others have changed dramatically, from the health of the championship itself to the driver races.
Even the organic part in the middle of the carbon fiber is of a different kind than it was 16 years ago when Jacques Villeneuve made his last entry at the 2006 German Grand Prix.
These days, F1 drivers are younger than ever and in the social media spotlight. In Jacques Villeneuve's time, he was still a child.
I was shocked to see how the 1995 Indy 500 winner's muscle memory kicked in when he hadn't driven an F1 car at Monza since finishing 11th in the race. 2005 with Sauber.
"The car was actually very stable. It was very easy to drive, but the grip was very high," began Jacques Villeneuve.
"The speed…my brain really struggles to understand it. I felt like I was glued to the ground and watching a fast-paced movie. It's really impressive."
"After several laps in the simulator, I looked at the transmissions (of Esteban Ocon and Alonso) to see where the braking points were.
"The brain remembers everything. It remembers the running line and everything that happened 15 or 16 years ago."
"Where to brake, how to brake, even the brake board, it's all there."
"So the memory didn't go away. But even with that memory, pressing the brakes and finishing braking, the corner was still 50 meters away!}
One of the things that Jacques Villeneuve did not expect so much was the progress in aerodynamics during his absence.
2006 was another complicated year, but 16 years of development and research have completely re-examined the way aero is deployed in F1. Jacques Villeneuve describes the aerodynamic effect as something like a "parachute".
"Even if we don't brake, it feels like a parachute is braking the car," observes Jacques Villeneuve.
"I don't remember ever having the opportunity to drive such a stable car."
"I was afraid that I wouldn't be able to lift my head, but I managed to do it. I'm dying of pain tonight!

Category: F1 / Jacques Villeneuve / Alpine