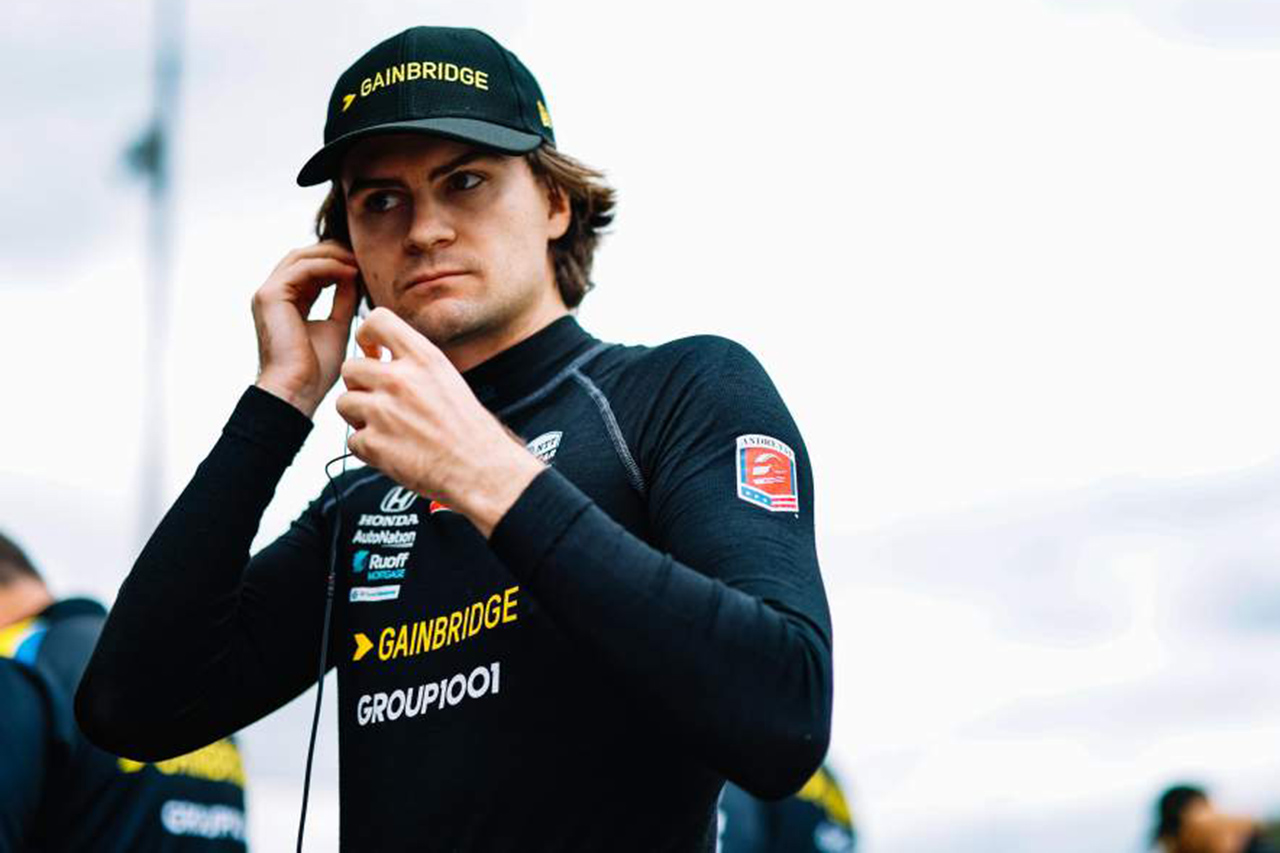 Red Bull has reportedly given up on signing Colton Herta as AlphaTauri's F1 driver for 2023.
Colton Herta was a surprise roster to replace Pierre Gasly, whom Red Bull conditionally accepted to join the Alpine F1 team.
However, Colton Herta did not qualify for the superlicence points required to enter F1, and Red Bull decided to persuade the FIA ​​to apply force majeure and issue an F1 superlicense. However, there was opposition existing teams.
However, Red Bull found themselves with the option of bringing Colton Herta into the junior series in the off-season to boost their super license point tally.
However, Red Bull appear to have abandoned the F1 contract with Colton Herta altogether. Motorsport-Magazin.com, quoting Red Bull F1 motorsport adviser Helmut Marko, reports that Colton Herta is no longer being pursued.
Red Bull also likely canceled the experience of racing Colton Herta in private testing at the Alpine F1 team's Hungaroring to help assess him.
The Race reports that Colton Herta's IndyCar team, Andretti Autosport, has already signed Cota for 2023.
According to Motorsport-Total, Helmut Marko has criticized decision-makers for not considering the value of having a competitive American driver in the race at a time when F1 is gaining popularity in the United States.
It was surprising that Red Bull was willing to release Pierre Gasly to recruit drivers from outside their own driver pool.
Red Bull currently has a number of young drivers in F2 and F3, but none of them are serious contenders for the F1 seat of AlphaTauri.
Colton Herta emerged as a candidate because Red Bull saw Herta as a major asset in the US market.
Red Bull Racing's title sponsor, Oracle, is an American company and F1 enjoys a large fan base and commercial interest in the United States.
California-born Colton Herta is a talented driver, aged just 22, who Red Bull can use to maximize their interest.
"Colton Herta is an American and has shown exceptional talent in America," said Red Bull Racing F1 team principal Christian Horner.
"It will be very interesting to see how he performs in Formula 1 and it will be very interesting to have a successful American driver.
"Pierre is doing a good job at AlphaTauri. If there are no interesting options, I wouldn't want to change."
Red Bull's attempt to finally get the FIA ​​to create a de facto exception for Colton Herta to issue an F1 superlicense has failed.
All drivers need 40 F1 Superlicence points, but Colton Herta was only able to score 32 based on his IndyCar Championship results from 2019 to 2021, and those results have been reduced this year.
The regulations allow the FIA, at its sole discretion, to grant a driver a superlicense if the driver does not qualify due to "circumstances beyond his control or force majeure".
Red Bull attempted to activate this waiver, arguing that Colton Herta should be awarded points for the 2018 Indy Lights season.
This appears to have failed and will have ripple effects in the driver market.
Pierre Gasly's release from Red Bull to join the Alpeace F1 team seemed to hinge on Colton Herta's ability to secure an F1 superlicense, but Red Bull is another potential successor. It is suggested that he might be interested in people.
The target is clearly outside Red Bull's driver pool, but it is unlikely to be Mick Schumacher, who will be released from the Haas F1 team.
It could be a rookie like Nick de Vries, whom Williams and Alpine are eyeing, or it could be junior Williams driver Logan Sargent.
But if Pierre Gasly is not released, the Alpine F1 team will also be forced to look elsewhere as they continue to search for Esteban Ocon's team-mate for next year.
Without Pierre Gasly, having missed Fernando Alonso and Oscar Piastri, the Alpine F1 team could have four options.
Nick de Vries and junior Alpine driver Jack Doohan, who made an impressive debut in the Italian F1 Grand Prix with Williams, are joined by former Renault driver Nico Hulkenberg and ex-Alfa Romeon Antonio Antonio.

Category: F1 / red bull / Alpha Tauri