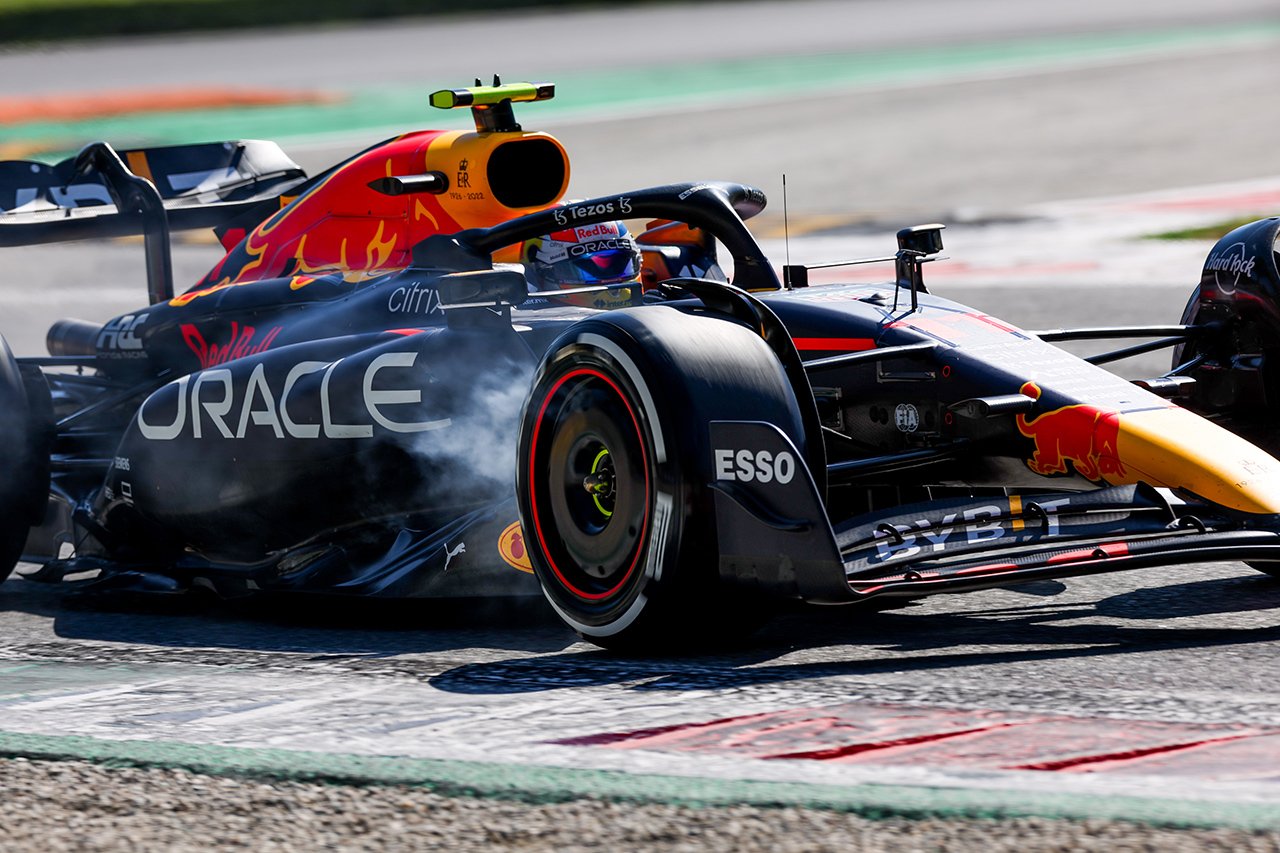 Red Bull Racing F1 team principal Christian Horner has revealed what caused Sergio Perez's spectacular brake smoke and fire during the opening stages of the Italian Grand Prix.
Sergio Perez started from 13th after being penalized on the grid for an engine change and progressed steadily through the field before pitting for the hard tyres.
However, when he stopped in the pits, the brakes began to catch fire and smoke billowed for a full lap until the airflow through the duct extinguished the fire.
Sergio Pérez fought back despite switching to a two-stop strategy, crossing the field to score points with a sixth-place finish.
"Czech, on the first lap he had a big lockout and therefore a big vibration," Horner said of Sergio Perez's troubles at the start of the 53-lap event.
"He was starting to get into our breaking point danger zone, so that's why we pitted him against the hard tyres."
"It looked like debris had entered the vent and the front right was smoking heavily. Naturally it took a bit of time to burn through it over the next few laps and then the temperature was under control again.
The race ended behind the safety car after Daniel Ricciardo's McLaren stopped.
Chrislian Horner believes Sergio Perez would have won the battle with Lewis Hamilton and finished in the top five had it not been for the safety car being neutralized.
"He could have advanced and his pace was great," added Horner.
"I think he caught Lewis for the rest of the laps."

Category: F1 / red bull / F1 Italian Grand Prix / Sergio Perez