Tokyo Governor Yuriko Koike has announced plans to create a new organization, GovTech Tokyo, to promote digitalization across the city. It aims to pass the budget of the Tokyo Metropolitan Assembly for the launch in the second half of 2023.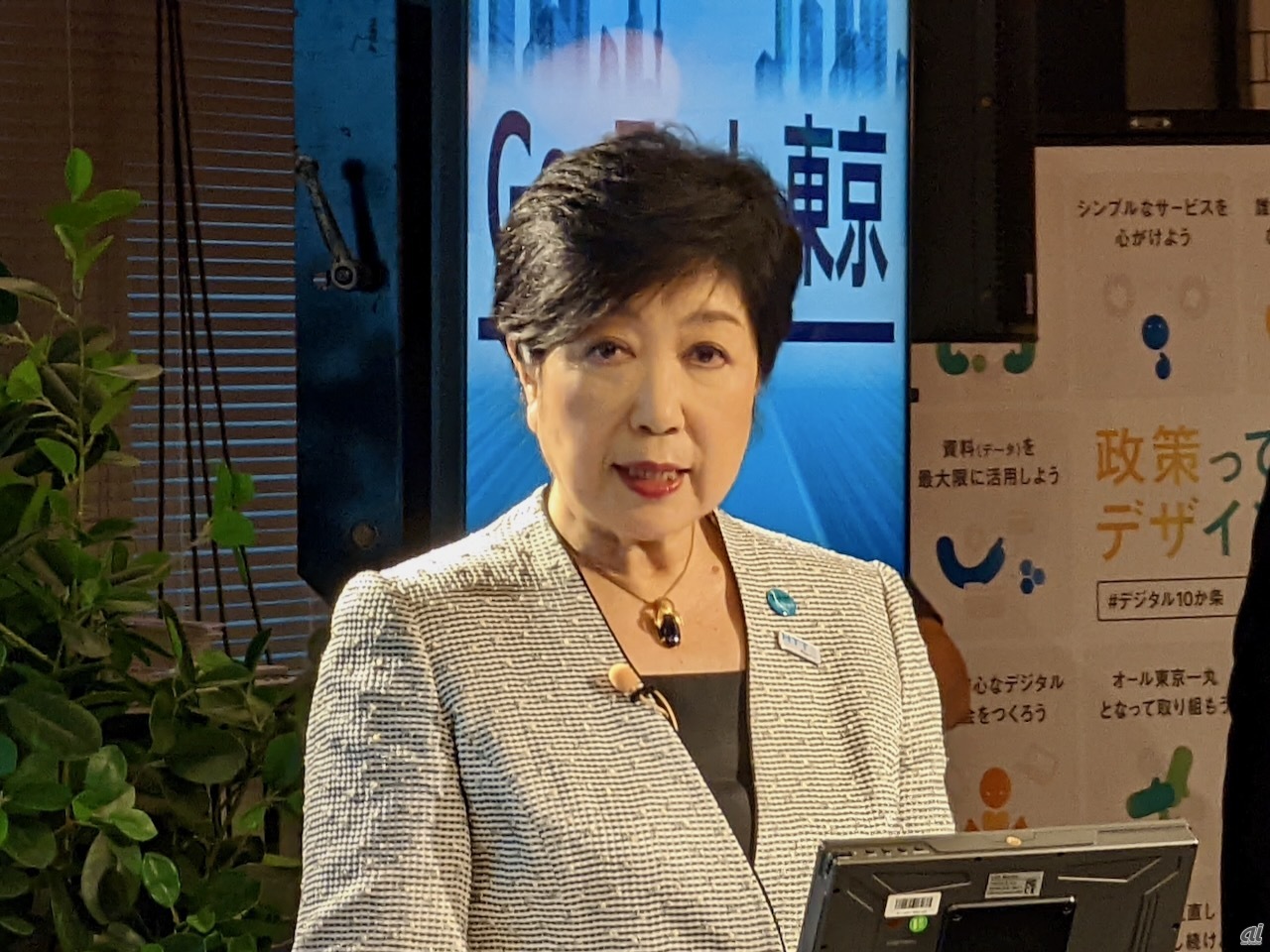 Tokyo Governor Yuriko Koike
At GovTech Tokyo, we aim to acquire digital human resources who face fierce recruitment competition by presenting salary levels and flexible work styles that are aware of private IT businesses that cannot be achieved within the framework of civil servants. . We are also considering allowing full remote work and side jobs. Therefore, it is assumed that it will be launched as an incorporated association as a private public benefit corporation, not as an organization of the Tokyo Metropolitan Government.
The initial scale is assumed to be several dozen people. Officials from the Tokyo Metropolitan Government will also be seconded, and Tokyo Metropolitan Government staff who understand the content of the administration will collaborate with digital human resources to undertake digitalization promotion work for the Tokyo Metropolitan Government and each municipality.
A representative of the metropolitan government said: "We will offer remuneration that is more concerned with the private sector than that of civil servants." Moreover, it is basically hiring for each job, and depending on the job type and skill, it is said that high compensation can be presented. Employment contracts are assumed to be for a maximum of 5 years each year.
Additionally, it is said to aim to be an organization that produces digital human resources who are familiar with the public sector, and actively recruits young, highly skilled and diverse digital human resources for ICT positions. In addition, assuming that the shortage of digital human resources in municipalities is serious, it is also assumed that the digital human resources of GovTech Tokyo will be pooled by the city and municipalities.
Tokyo Governor Yuriko Koike, who attended the conference, said, "Tokyo's urban power is one of the best in the world, but digital technology hasn't caught up. However, if you change your mindset, there is still room for growth. want to turn it into a digital city," he said enthusiastically.
Vice Governor Manabu Miyasaka commented, "I have heard from municipalities that they are struggling to digitize. It is necessary to digitize not only the Tokyo Metropolitan Government, but the entire Tokyo Metropolitan Area. Using digital human resources secured by GovTech Tokyo, for example, the joint purchase of IT between the Tokyo Metropolitan Government and municipalities, the idea of ​​improving the efficiency of the entire Tokyo administration by digitization has been demonstrated.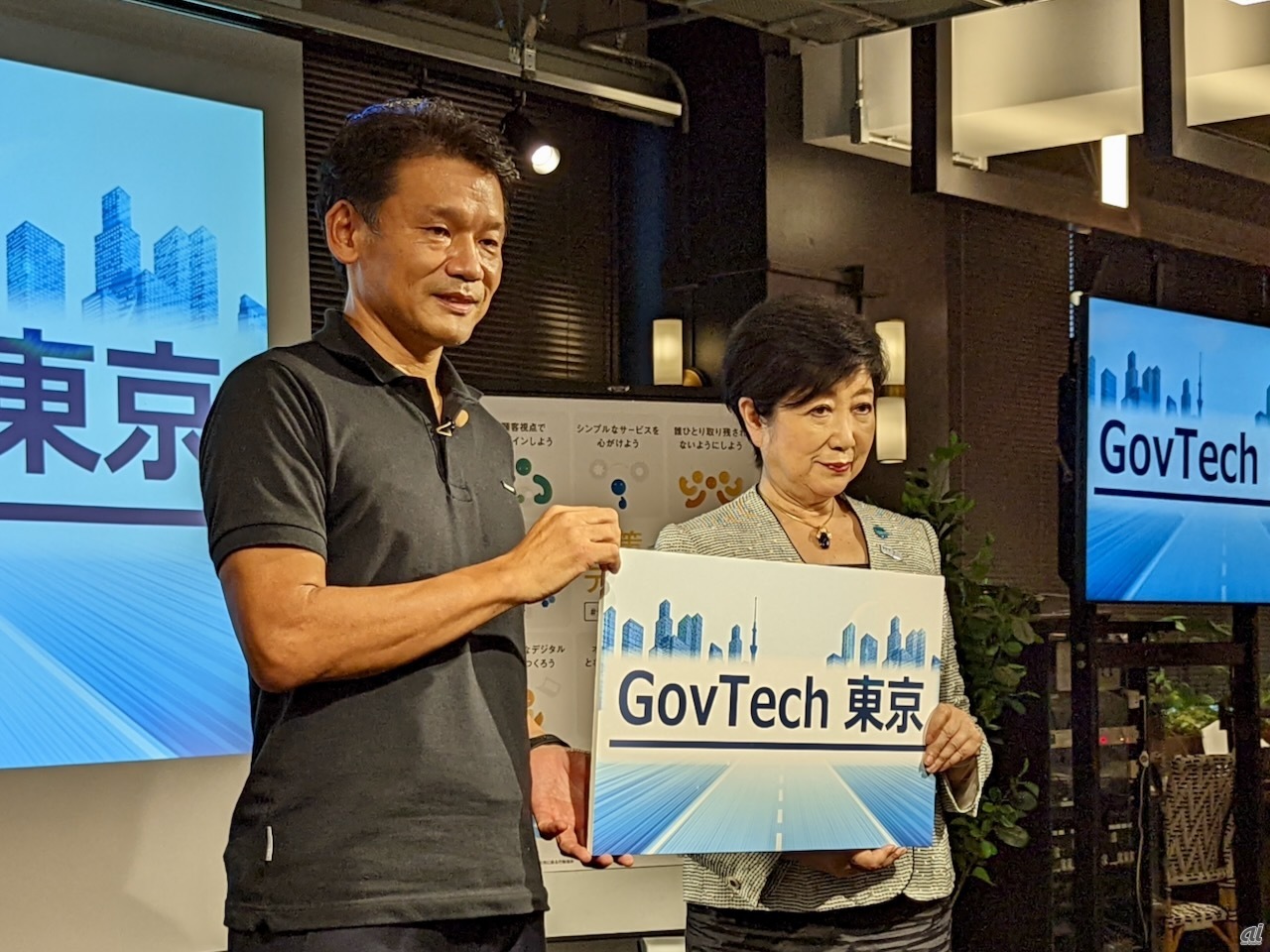 From left to right, Tokyo Vice Governor Manabu Miyasaka and Governor Yuriko Koike
A Tokyo Metropolitan Government official said, "'The invention of a personnel system' by Govtech Tokyo is very important. So far, we have created a system bound by the rules of officials, but as it involves the law, it will be like a private sector. It was difficult to do it with a sense of speed," he said.