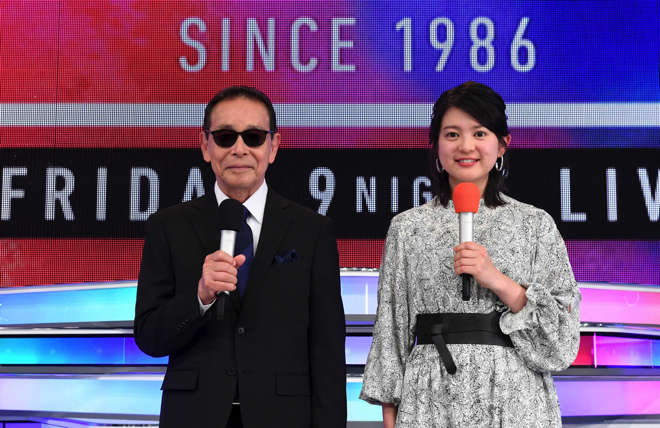 It has been announced that SOPHIA and Nanana Mori will appear on the 4-hour special "Music Station" airing on September 23. A list of songs performed by the performers was also released.
On today's "M Station", we will be offering the "Strongest Buchi Age Songs Ranking Voted by 15,000 People", which is a collection of "Buchi Age Songs" that make you excited when you sing them. or listen to them. The performers are also planning to perform "Buchi Age Song" live.
The songs programmed to be sung by each artist are as follows.
◆◆◆
■ Artists scheduled to appear (* Alphabetically / "" is the scheduled sung song)
ITZY「Blah Blah Blah」
Irvis "The Fox"
ORANGE RANGE "Pantyna feat. Soy Sauce" "Ikenai Taiyou"
Scary Nuts "Fallen"
KOH+「KISS ME」「Hitotsuboshi」
Hiromi Go "Rock-Paper-Scissors Pon GO!!" "240 Million Eyes -Exotic Japan-" "GOLDFINGER '99"
Shonan Naifeng "Water Lotus" "Golden Soul"
Snowman「JUICY」「DD」
SOPHIA "Street"
Toshl "Hero" "Viewer's Choice Buchiage Anime Song"
NiziU「CLAP CLAP」「Poppin' Shakin'」
nobody knows + "Kokoroodoru"
THE BEAT GARDEN「Start Over」
Tomoyasu Hotei "Bambina" "Circus" "Thrill"
Nana Mori "Sign of Love"
Yuri "Play"
◆◆◆
"Music Station 4-Hour Special"
Broadcast date and time: September 23, 2022 (Friday) 6:00 p.m.-
MC: Tamori / Marina Namiki (Asahi TV announcer)