On September 15, Konami Digital Entertainment released a browser version of "Momotaro Dentetsu Educational Edition Lite ~ Japan is interesting! ~" (Momotetsu Educational Version) production announced. From 2023, it will be provided free of charge to educational institutions.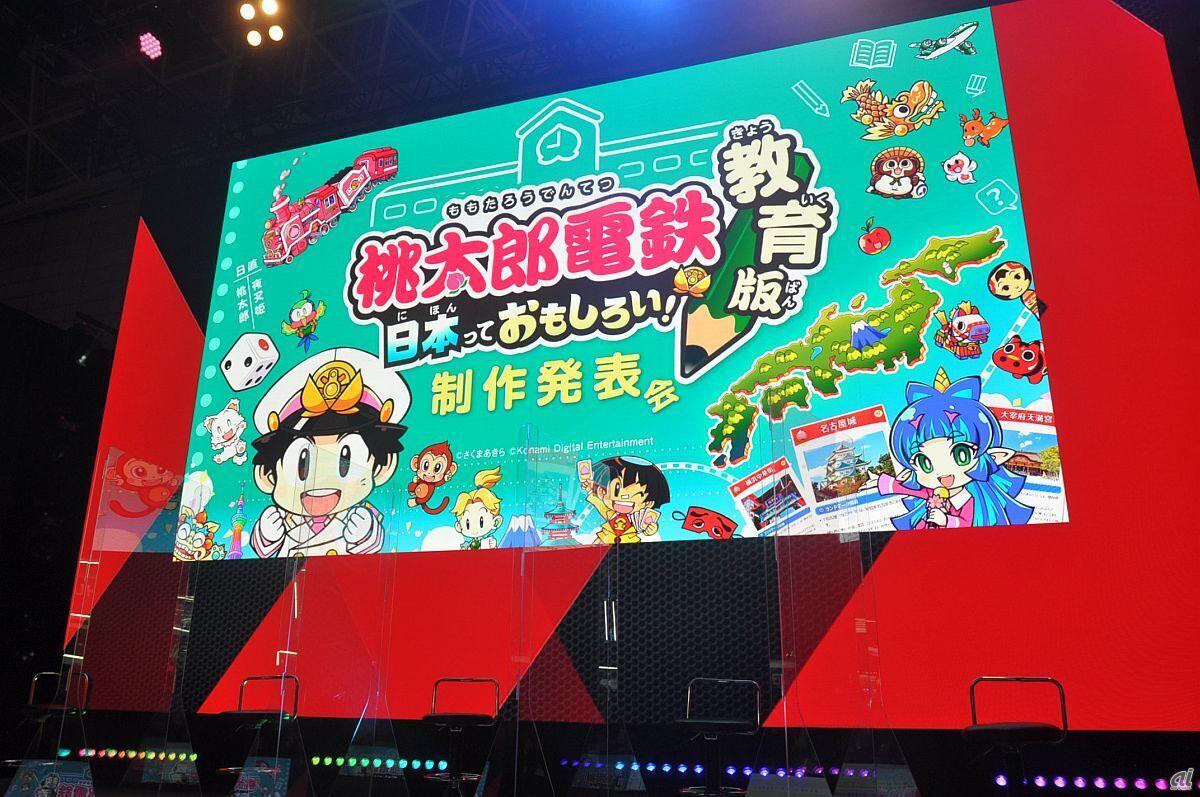 At the KONAMI booth at the "Tokyo Game Show 2022" held at Makuhari Messe, a production presentation for "Educational Momotetsu" was held.
"Momotaro Dentetsu" is a board game series that has been in development for more than 30 years since its first release in 1988. The player becomes the president of a railroad company, travels all over Japan to buy properties and aims to become the number one asset in Japan.
The production was made in response to many voices claiming that this game was the catalyst for their interest in geography and economics. It can be played on web browsers and tablets so that it can be used in classrooms such as schools. In addition, we plan to provide it for free so that many educational institutions can introduce it.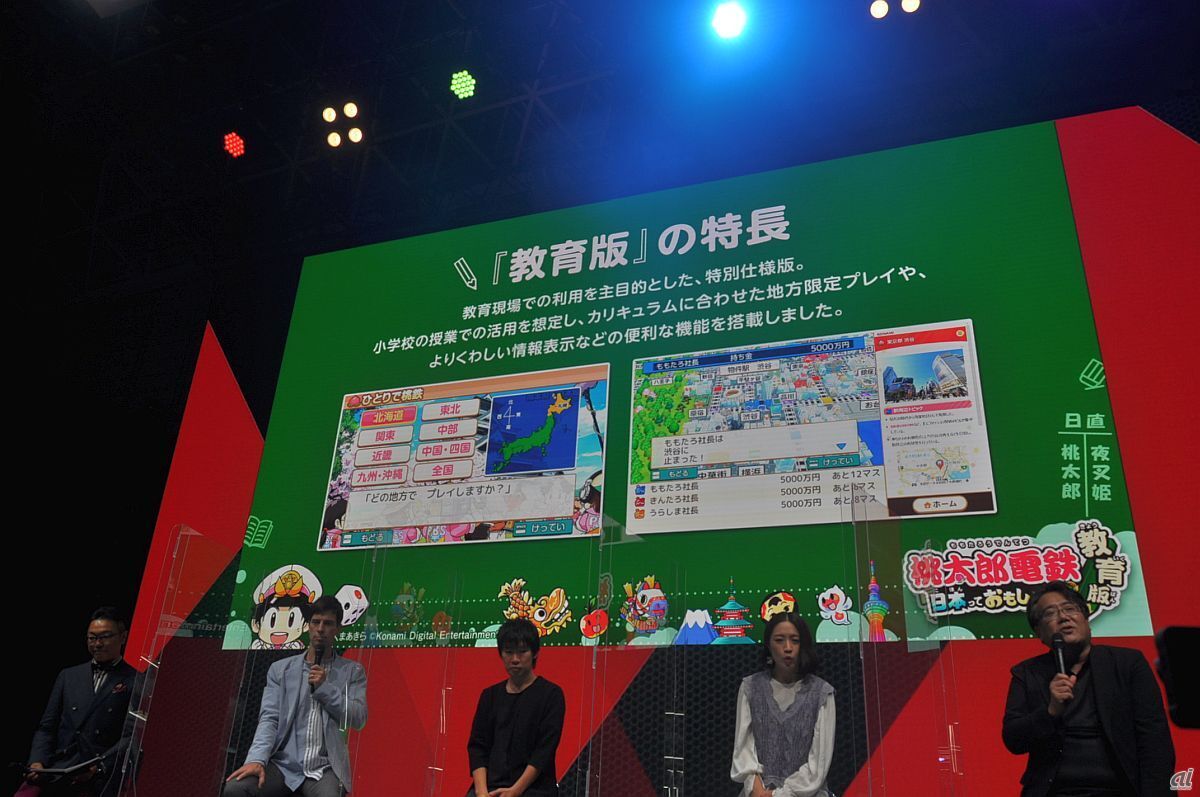 Features of "Educational Momotetsu"
The special thing about "Educational Momotetsu" is that in addition to the usual "all over Japan", you can select seven regions from Hokkaido to Kyushu and Okinawa according to the class curriculum. It is possible to set a short period that can be completed in general class time and study by reducing the target area.
Also, when you stop at a station, basic information about that station and prefecture is displayed. Also, if you place a magnifying glass on icons such as buildings and food on the map, you will be able to know information about actual buildings, special products, sights, historical sites, etc.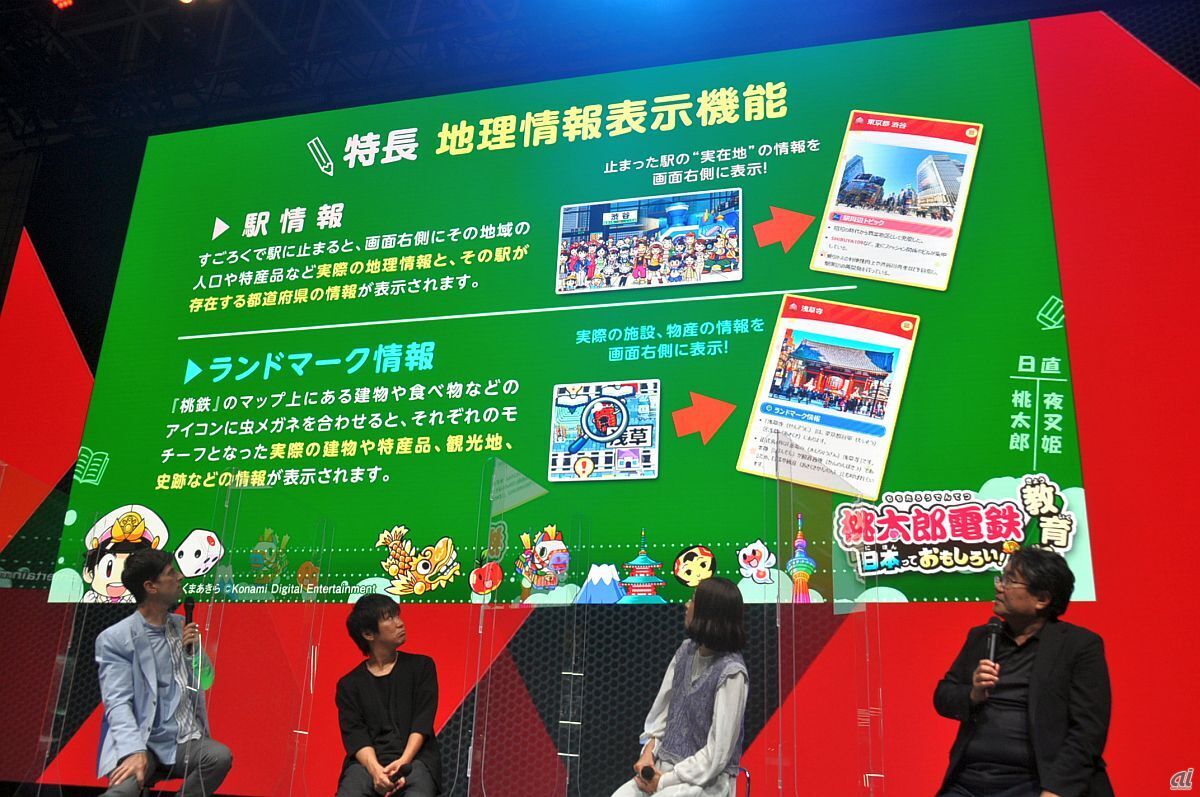 Geographic information display function
Additionally, the game's balance has been readjusted assuming use in educational contexts. Eliminates items that can turn into problems between children, such as not being able to specify someone and using an attack card. Also, "Binbogami", which interferes with the opponent's game, is not installed. It is adjusted so that the money (funds) does not fluctuate too much.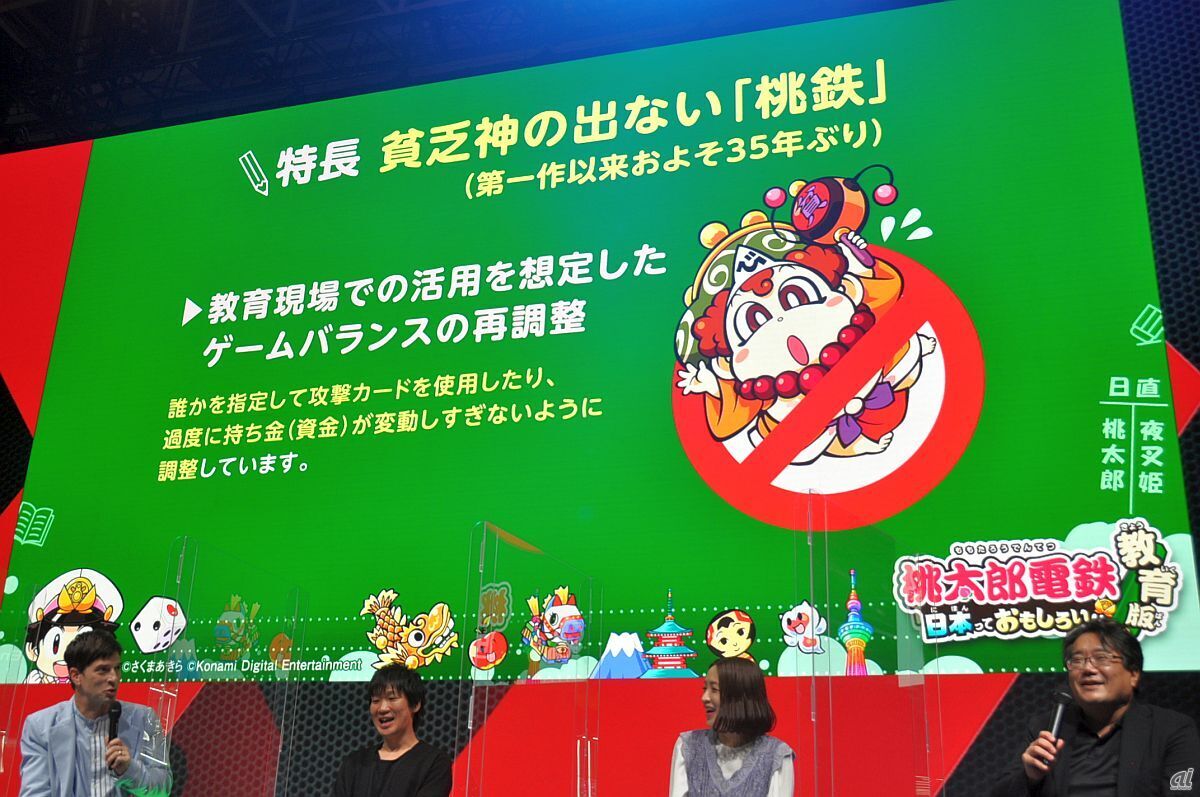 "Momotetsu" without Binbogami for the first time in about 35 years
A presentation was held at the KONAMI booth at "Tokyo Game Show 2022" held on September 15. Under the MC of comedy duo "Pakkun Makkun," elementary school teacher Hidekazu Masato, essayist Kamiko Inuyama, and senior Konami Digital Entertainment producer Noriaki Okamura, who act as advisers for the job, took the stage.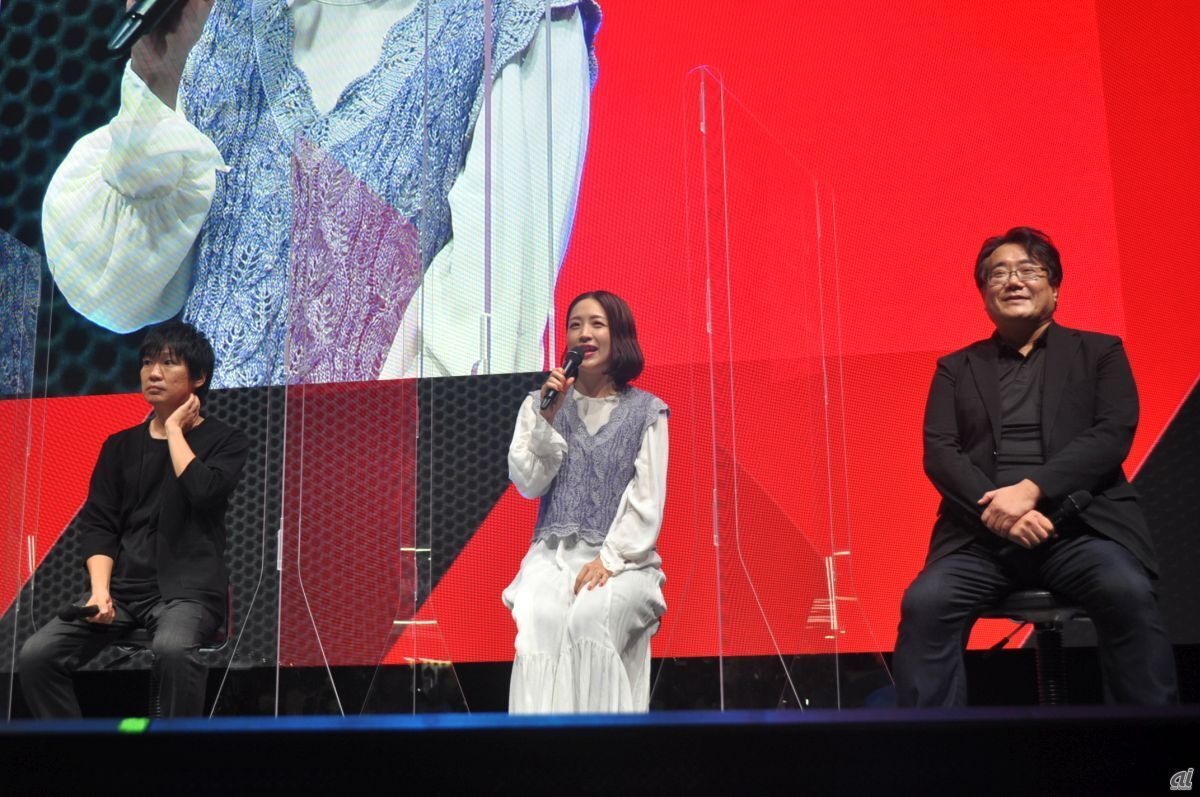 From left to right are elementary school teacher Hidekazu Masato, essayist Kamiko Inuyama and Konami Digital Entertainment senior producer Noriaki Okamura.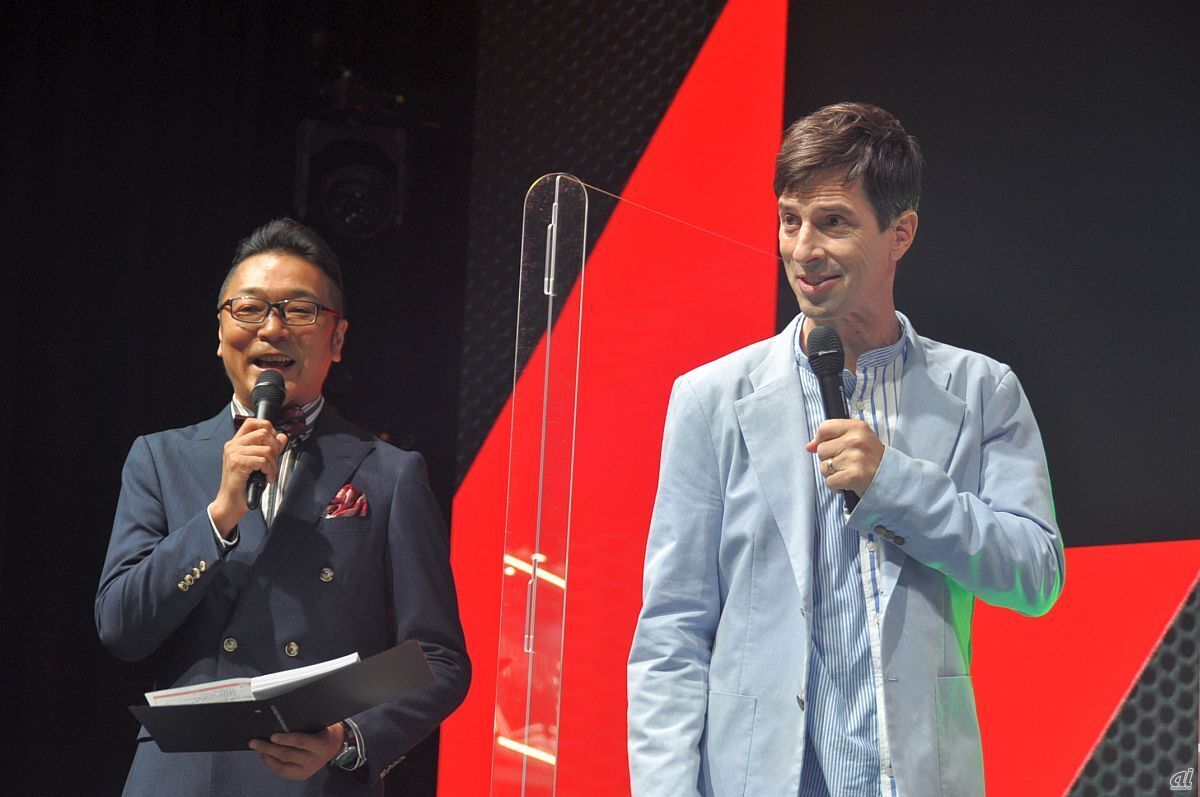 "Pakkun Makkun" who acted as MC
During the presentation, a screen was shown of an introductory test at an elementary school in Fukuoka. In addition to having fun, the elementary students shared their impressions such as "I was able to learn about the specialty products of this prefecture" and "I was able to learn about the name of the station and things famous nearby". the children's play, interests and curiosity were clearly revealed, and they realized that they actually want to see the place, like wanting to go on a trip after the corona crisis. There was a comment that said it would work.
Mr Okamura recalls that when he visited several schools where the test was introduced, it was impressive to see that they really seemed to like playing. Among them, it was particularly impressive that students who were truants come to this class in Momotetsu.
Mr. Masato, who acts as an advisor, is an active primary school teacher and has been recognized for his efforts to break down barriers in subjects such as English, programming and design using ICT, and received the "Nobel Prize for the world of education." The only Japanese person who was selected in the top 10 of the so-called "Global Teacher Prize 2019".
Mr. Masato pointed out that one of the educational problems in Japan is "educational disparity". If there are differences between urban and rural areas, the free availability of "Momotetsu Educational Version" will solve one of these problems. Moreover, he suggested that it would be an opportunity for children from cities to discover rural areas, and for children from rural areas to discover urban areas, and that this could lead to exchanges between regions. He also has high hopes that "a new wind will emerge in education". He commented, "If we can learn a lot of Momotetsu and have parent-child conversations at home saying, 'I learned this and that today,' Japan will become a bit brighter."
During the presentation, a message from Akira Sakuma, the general manager of the "Momotaro Dentetsu" series, was also posted. Regarding the "educational version of Momotetsu" this time, he said, "I feel like my longtime dream has come true."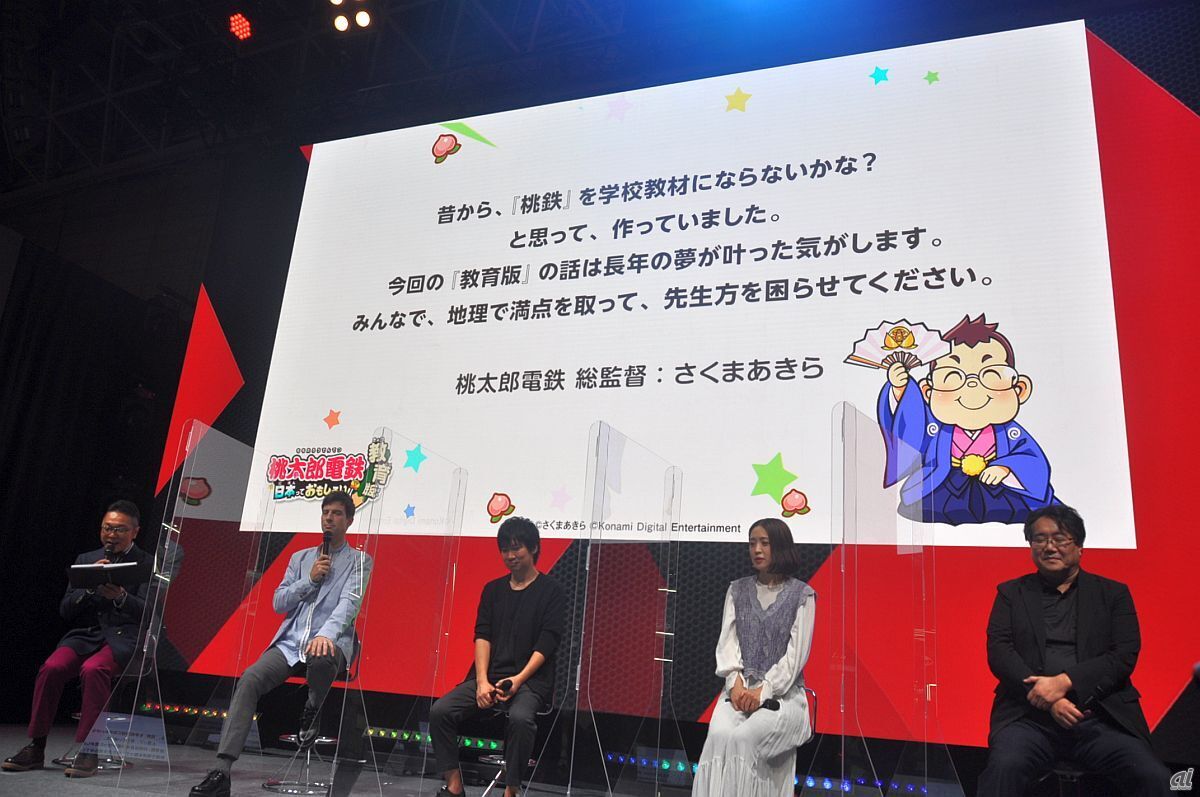 A message from Akira Sakuma, Managing Director of the Momotaro Dentetsu Series
Mr. Inuyama, who has been playing "Momotetsu" for many years, said he was impressed by the message and highly praised it, "It's really wonderful to give every child an equal learning opportunity and pleasant." "I want a lot of schools to incorporate it on Mondays when they say 'I don't want to go to school tomorrow' after the holidays," he said.
By the way, during the recital, the "Momotetsu Learning Book", which will be the "carte blanche of "Momotetsu", was also published. According to Mr. Okamura, it was produced in consultation with Showa Note, known for its "book of Japanese study". At present, the general sales have not been decided, but when asked at the scene, many people raised their hands to show their intention to want it.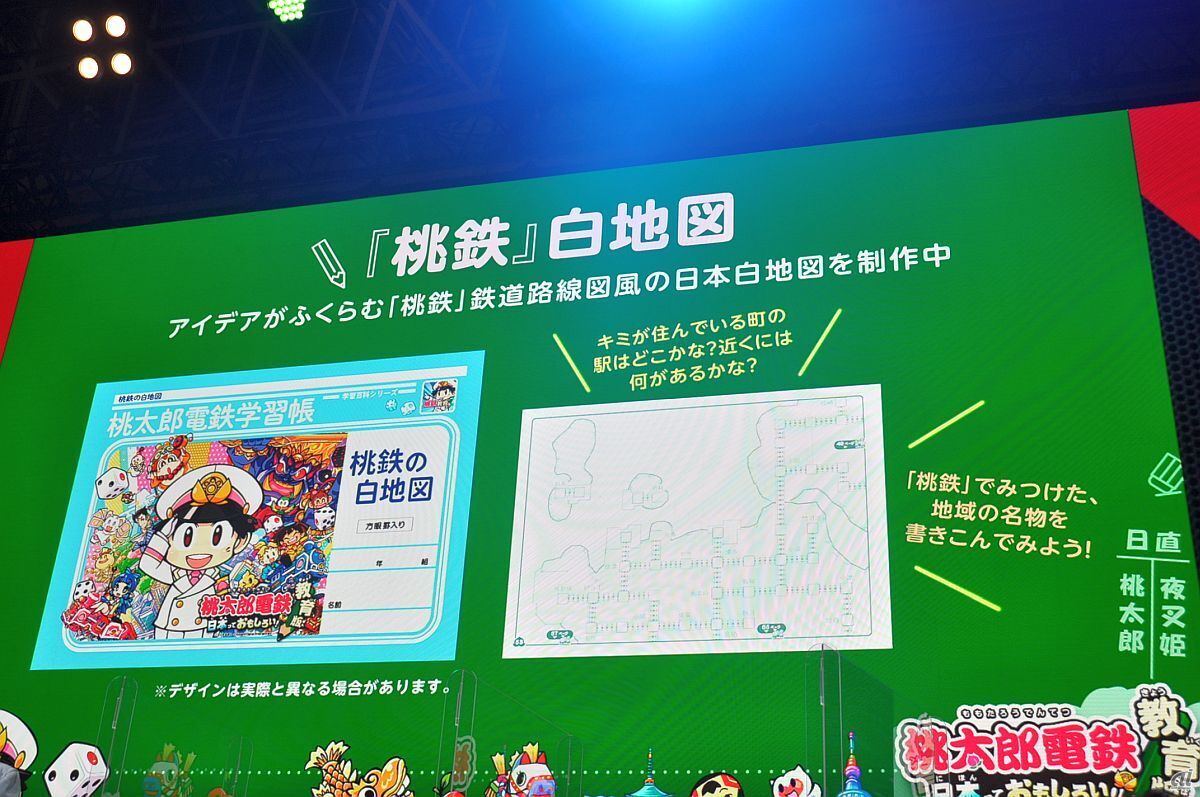 "Blank Map of Momotetsu" under construction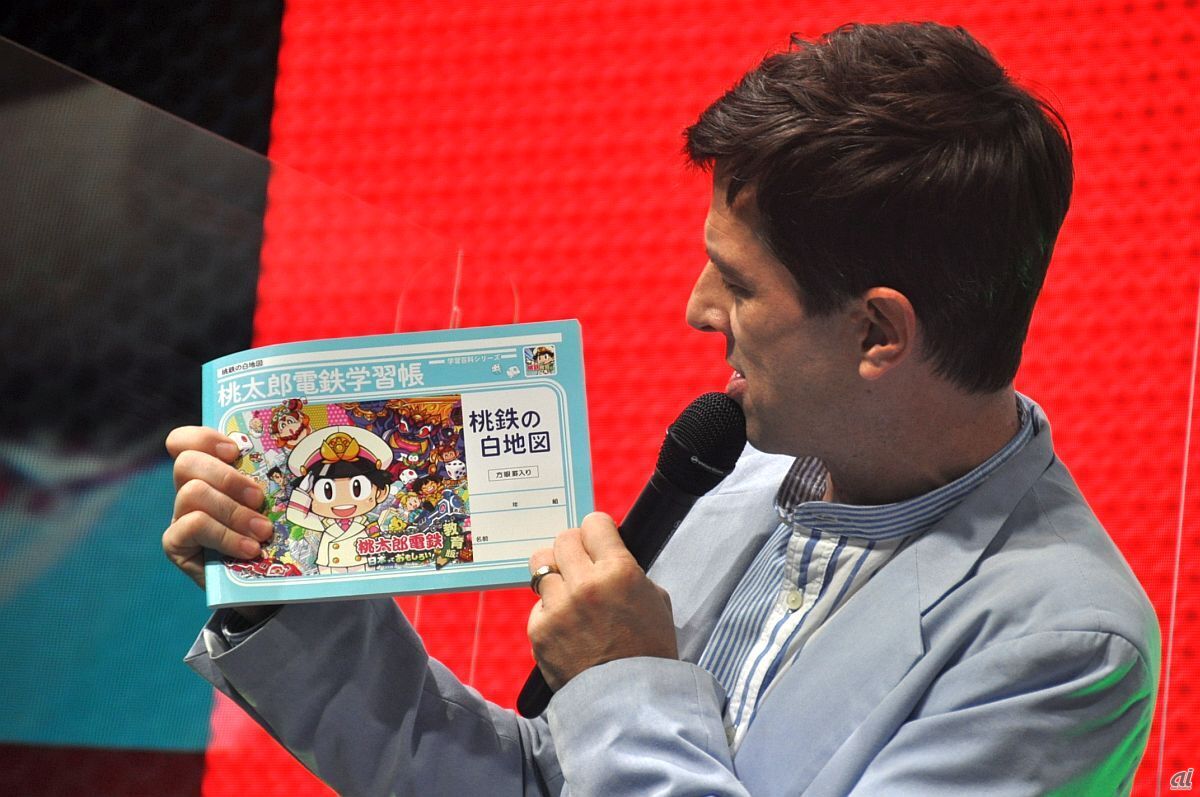 Unveiling of the "Momotetsu Study Book"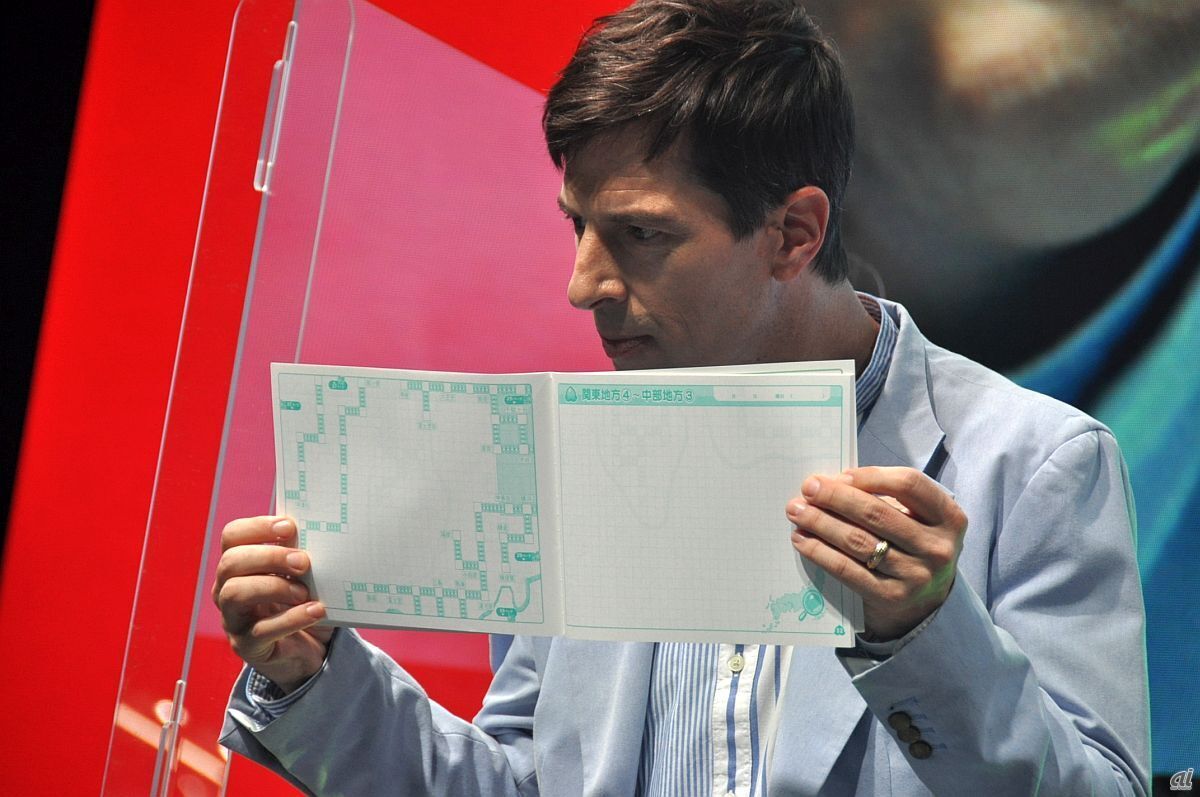 The study book is well done
Mr. Okamura expressed his intention to do various endeavors other than this "educational Momotetsu," saying, "Whenever I have an opportunity like this, I look forward to telling you something new. I will continue to do my best to do Momotetsu," he commented.
Moreover, alongside the announcementHook sitepublish. It also includes contact details for educational institutions.