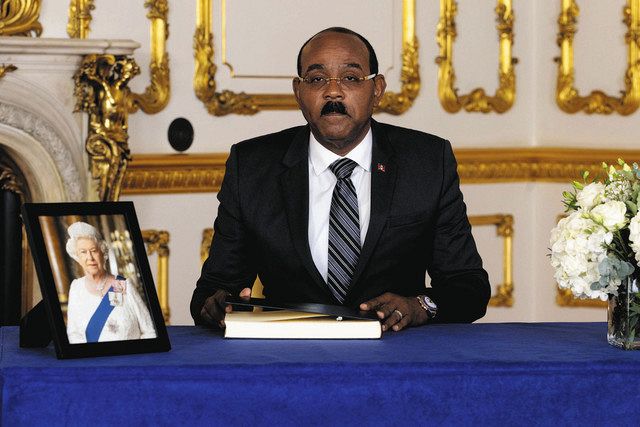 After the death of Queen Elizabeth of England, countries in Central America and the Caribbean with the British monarch as head of state are actively seeking a transition to a republic. With the passing of King Charles for the first time in 70 years, the history of the British royal family and colonial rule is once again called into question.
There are 14 countries other than the UK that have a British monarch as head of state, and eight countries, including Jamaica and the Bahamas, are concentrated in the Central America and Caribbean region. All eight countries are independent from British colonial rule and are affected by a dark history of black slave trade and economic exploitation in which Britain was involved.
According to British ITV News, among them Antigua and Barbuda Prime Minister Brown announced on the 11th that he would hold a referendum on whether to abolish the constitutional monarchy and choose a republic in the three years. "It's not a hostile act. It's the last step to becoming a truly sovereign nation," he said.
According to Voice of America (VOA), a media outlet affiliated with the US government, Saint Lucia is also heading towards a referendum. In Jamaica, an August poll found 56% in favor of removing the British monarch as head of state, VOA said. "(In many countries) the Queen's death will undoubtedly be a turning point," he said.
When Prince William (the current Crown Prince) visited Jamaica and Belize in March, there were activities demanding apologies and compensation for past colonial rule, educating black people about rights and creating problems resorts for the British royal family. In the Caribbean, the British Commonwealth of Barbados was transformed from a constitutional monarchy to a republic in November last year. (Takahiro Sugito, New York)