Sony Group held a sustainability briefing and presented its initiatives related to human resources, climate change and AI ethics. The company has demonstrated a positive attitude towards environmental efforts, such as being the first major company in the world to earn net zero certification from the Science Based Targets Initiative (SBTi).
SBTi is an international initiative that encourages companies to set science-based reduction targets with the aim of limiting the global average temperature increase due to climate change to 1.5 degrees above pre-industrial levels. In 2010, Sony announced its long-term environmental plan, "Road to Zero", which aims to reduce the global environmental impact of the entire Sony Group to zero by 2050. I worked on it from my point of view .
In May, in addition to advancing the goal of net zero emissions for the entire value chain, including scopes 1 to 3, from 2050 to 2040, we announced that we would achieve net zero emissions for scopes 1 and 2 by 2030. This includes the fact that by 2030 the electricity used in Sony offices will be 100% renewable.
On the same day, Sony exhibited 11 technologies that contribute to the environment under the title "Sony's Story on the Environment". Here we present these technologies with photographs.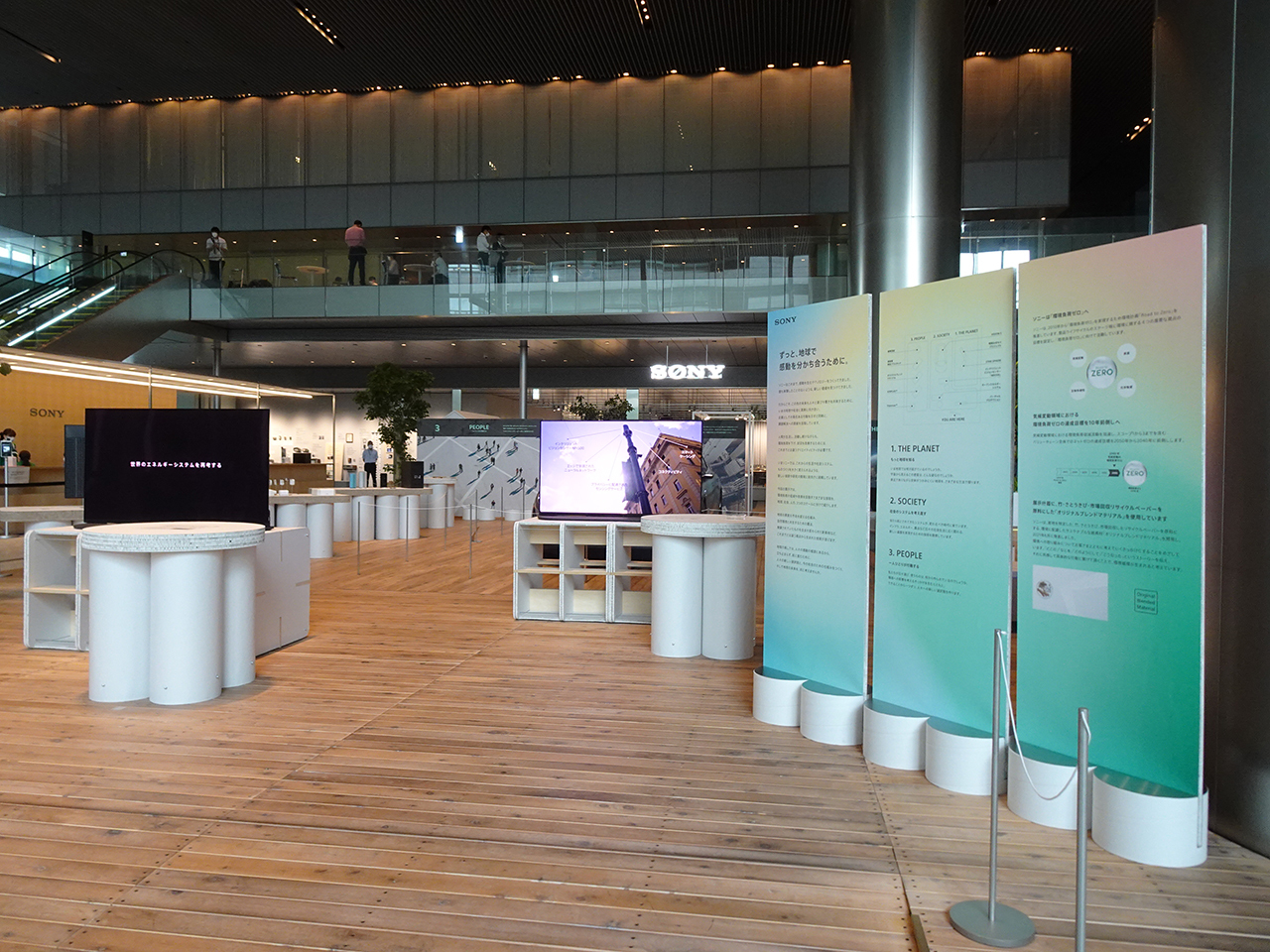 Venue for "Sony's Environmental Story"