Taiga drama "Kamakura-dono no Thirteen" (NHK), written by Koki Mitani and starring Shun Oguri, portraying Yoshitoki Hojo, the second regent of the Kamakura shogunate. The 36th episode of "Bushi no Kagami" airing on September 18 depicts the "Shigetada Hatakeyama Rebellion" where Yoshitoki's father and regent Tokimasa finally confronts Shigetada Hatakeyama, a powerful vassal who is also Tokimasa's son-in-law. (There are spoilers below).
■ Shigetada decided to fight for the honor of the Hatakeyama family.
When Tokimasa (Yajuro Bando) ordered Sanetomo (Hayato Kakizawa), the Third Lord of Kamakura, to subdue him, Shigetada (Taishi Nakagawa) became unable to avoid a full-scale confrontation. On Yoshitoki's advice, he left Musashi Province with a small army to apologize to Lord Kamakura. He died in battle because he resisted being taken hostage by Koji) and others. Shigetada set up camp at Tsurugamine and entered into a battle stance.
Yoshitoki, who voluntarily became a general in this battle, sent Yoshimori WADA (Eiji YOKOTA), who had been in a hostile relationship with Shigetada for a long time, but has now changed his mind, to Shigetada's camp to mediate. However, Shigetada confronted Yoshimori with his strong feelings, 'Who would want to go to war?!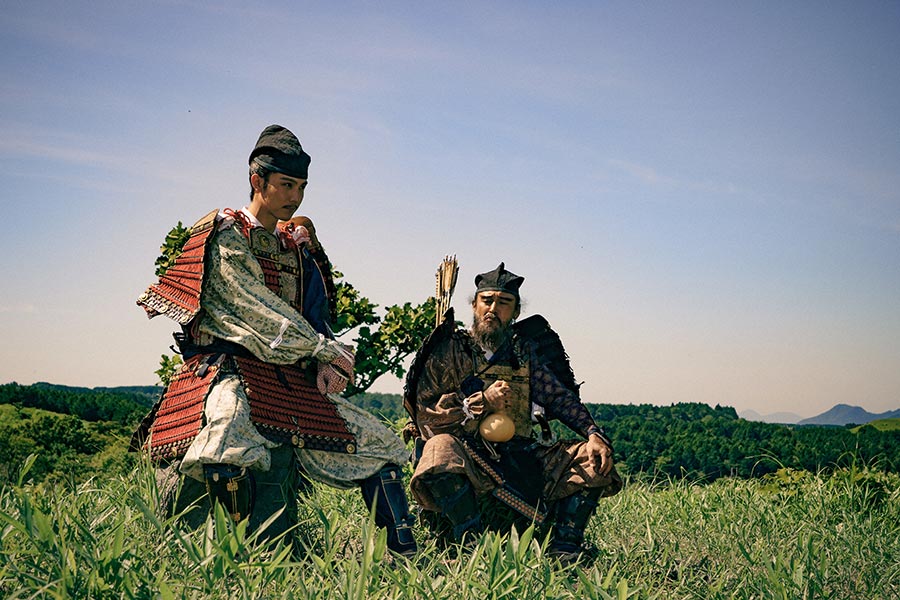 Before long, the battle begins and Shigetada manages to hold on despite being outnumbered. The two fell off their horses and a fight ensued, and Shigetada swung his blade at Yoshitoki, but the blade fell off his neck and Shigetada left the battlefield laughing. That night, it was reported in Kamakura-dono that Shigetada had been killed in flight.
Yoshitoki grabbed Shigetada's neck and urged Tokimasa, "If you're going to continue as regent, you should see him", but he left without seeing him once. Therefore, Yoshitoki managed to lose Tokimasa's trust by blaming his brother-in-law Shigenari INAAGE (Seiki MURAKAMI) for encouraging Shigetada to rebel. Tokimasa, who can be considered Shigetada's true enemy, was pulled from the front line of politics by Yoshitoki, who dared to save him.
■ A battle scene where you can feel the extraordinary spirit of the production team
Shigetada HATAKEYAMA is an irreproachable military commander who is said to be 'intellectual and courageous, but endowed with a pure personality'. He is also popular as a good character in Kabuki. ). At the young age of 24, Taishi Nakagawa, who has already appeared for the fourth time in the drama Taiga, is one of the most popular characters in this work, not only because of his bravery, but also by adding elements natural features such as his ability to play musical instruments.
In 'Shigetada Hatakeyama Rebellion', which is Shigetada's courageous retreat, Nakagawa himself says, 'Shigetada exists without any divergence at the end of the path he has walked' (from an interview official). enthusiastic from all directions, and it was an episode where famous scenes exploded, which could be considered "Taishi Nakagawa's version of Shigetada's full lineup".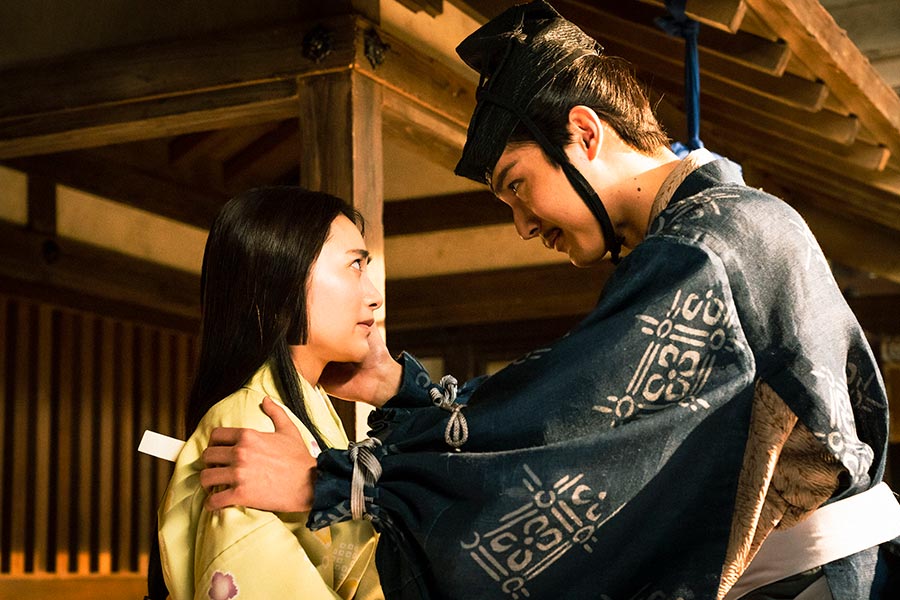 When he showed his self-respect to his wife, Chie (Ai Fukuda), who fired him, he exclaimed, "Who wants to go to war?!" Even on SNS, he said, "You are gorgeous. You are too passionate." "It's not just 'I don't like fighting.' the 'Bando samurai model.' The vocals of rave reviews such as 'The Weight is Different' and 'The Cry of the Soul Can't Stop the Tears'.
Then, in the climactic scene where Yoshitoki and Shigetada are fighting one-on-one, he looks so gruesome that I wonder if they're really fighting. "They took off their helmets and jumped off their horses. They were showing us something amazing." aligned with SNS.
■ Shigetada, who did not kill him, what was his thought?
In this Thai man, Shigetada would probably win as everyone expected, and it would be a "lose the battle and win a fight" situation. Why didn't Shigetada stab Yoshitoki with his raised sword? It's as if the Hojo family had their son killed, so it wouldn't have been strange to kill him for revenge…
However, after that, Yoshitoki led Tokimasa to "defeat = death as a politician" and took revenge on Shigetada's behalf. I know." "If I kill Yoshitoki here, there won't be anyone to stop Papa Tokimasa, so I guess I quit for Kamakura's sake from now on. Because it's Shigetada Hatakeyama. "We're going to create an elimination opportunity, and it's safe to say that Shigetada HATAKEYAMA is really going to win this time."
■ Taishi Nakagawa says, "I would really like to play the lead role next time.
And again, Nakagawa, who played Shigetada, said, "Taishi Nakagawa, a soulful masterpiece. Shigetada Hatakeyama was memorable." It's too wonderful", "Mr. Taishi Nakagawa's Hatakeyama-dono was really wonderful, and when I saw Kamakura -dono, I learned that there was a rare military commander named Shigetada Hatakeyama." .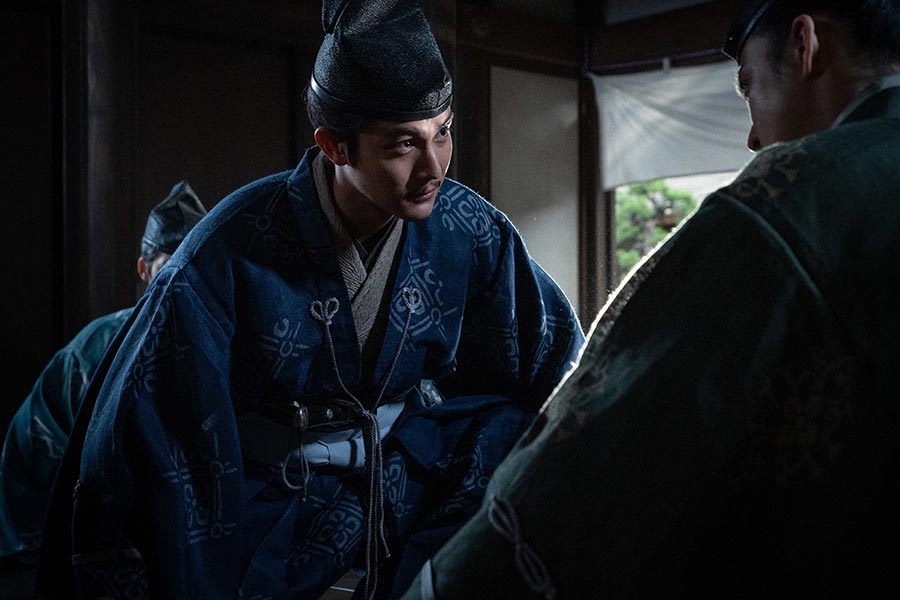 And, of course, it seems that many voices are saying that the next fifth Taiga should be the main character. On SNS, "A person who will surely return to this setting as the main character in a few years", "I want him to take the leap to the main role in the big river like Masato Sakai ("Sanada Maru")" , "Hurry up and find a lead role that suits him. "I heard a lot about 'Who would be a good taiga hero?' There were also words that impressed me for the first time in my life.
◇
"Kamakura-dono no 13-nin" airs every Sunday at 8:00 p.m. on NHK General, and at 6:00 p.m. on BS Premium and BS4K. In the 37th "Ombele Bun Bimba", Tokimasa Toriku (Rie Miyazawa) involves Tomomasa Hiraga (Takashi Yamanaka) and launches a counterattack against Yoshitoki and Masako's new regime.
Text/Yoshinaga Miwako