Apple has announced that it will increase the price of apps and in-app purchases (excluding auto-renewing subscriptions) on the App Store starting October 5. For Developerswebsitehas been notified.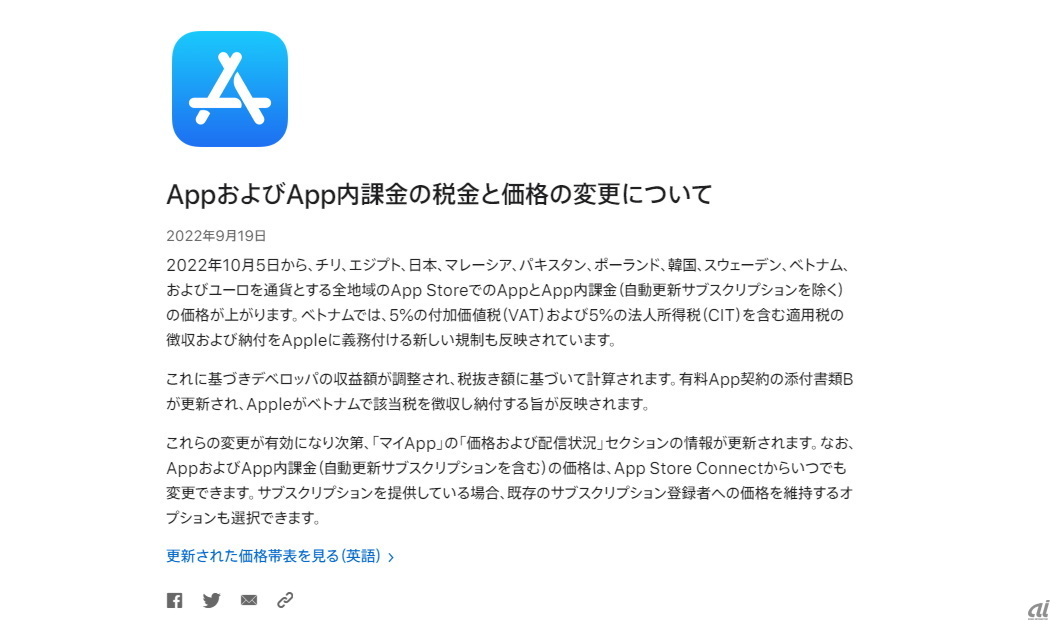 About tax and price changes for apps and in-app purchases
In Japan, the lowest price will drop from the current 120 yen to 160 yen. There are 87 levels, and the most expensive setting has gone from 119,800 yen to 158,800 yen.
In addition to Japan, this price revision will be applied in Chile, Egypt, Malaysia, Pakistan, Poland, South Korea, Sweden, Vietnam and all regions that use the euro as their currency.
Japanese price list applicable from October 5