On September 15, West Japan Railway Company (JR West) launched a new group joint service point "WEST point" announced that it would start in the spring of 2023.
It is said that one-time services such as "J-WEST points", "ICOCA points" and "WESPO points" currently operated by JR West Group will be integrated.

A points card function will be installed in the MaaS application "WESTER" by spring 2023. By presenting the card in approximately 3,000 group stores (shopping malls, hotels, stores inside train stations, etc. ), in principle, 1 WESTER point will be accumulated for 110 yen including tax spent.
The expiry date of the points is assumed to be the end of the following fiscal year (end of March) in principle. In addition, WESTER points can be earned by using web services such as internet train reservation service, and paying with "J-WEST card" and "ICOCA".

Accumulated points can be used in online stores, facilities and services at the rate of 1 point = 1 yen. In addition, it can be used for exclusive point redemption products that can be used more economically than normal prices at railways, stores and corporate group facilities, and for charging points at ICOCA.
In addition to providing a service that allows you to experience "earning" and "using" WESTER Points over and over again, we will use the data to develop bespoke points campaigns based on individual needs. Our goal is to revitalize the western region of Japan by increasing travel opportunities and developing local consumption. In order to increase the number of point users to 10 million by the end of fiscal year 2027, they are considering identification and point cooperation with external partners.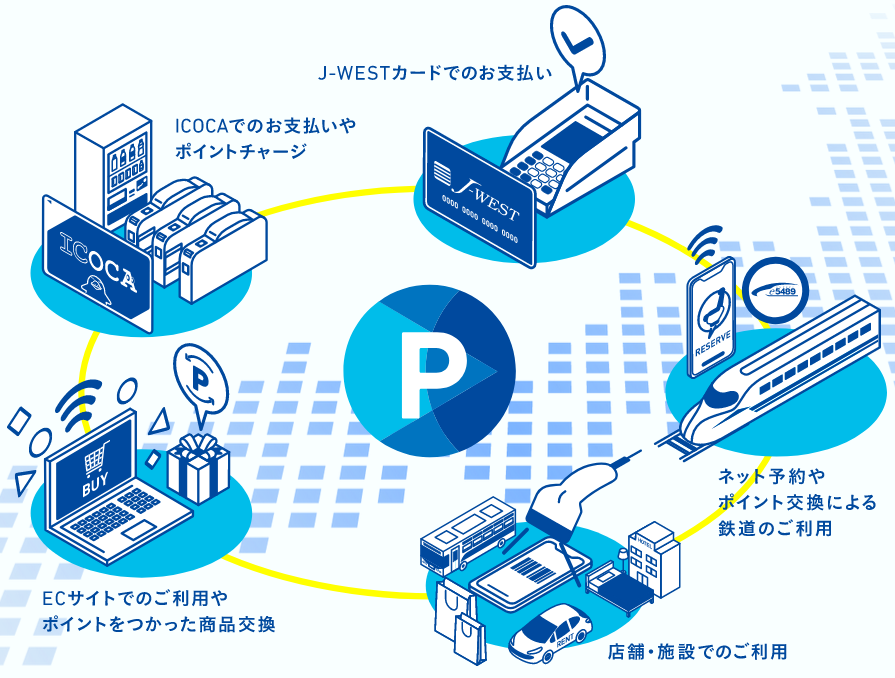 J-WEST/ICOCA/WESPO points accumulated in Spring 2023 can still be used as WESTER points.