"MAGNATE" run by Jimin's father is a hangout for local residents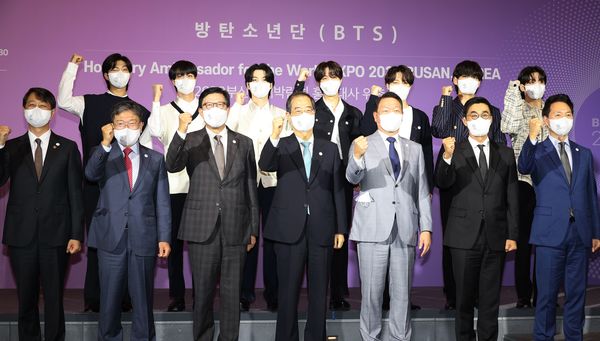 (Miran Tanaka: Korean writer)
BTS, a Korean boy group that has caught the attention and attention of fans around the world, "ARMY", due to issues such as suspension of activities and military service issues. Among them, EXPO 2030 (International Expo) will be held in Busan on October 15 as the public relations ambassador in Busan.
There have been reports of conflict between the HYBE agency and the city of Busan over the venue and the burden of holding the event, and accommodation establishments in Busan have set exorbitant fees for the bandwagon of the concert. but expectations are still rising for their best step.
As eldest member Jin turns 30 in October, BTS, whose conscription issue has become urgent, are showing signs that a conclusion is likely to be drawn on his whereabouts. .
Military service is an inescapable issue for Korean men, and the same goes for celebrities such as celebrities and athletes. There have been cases in the past where athletes were exempted from military service if they succeeded in international competitions such as the Olympics and the FIFA World Cup.
Certainly, the unprecedented international success of BTS and the success of making known the existence of K-POP to the world is great. However, there is no precedent for celebrities being exempted from military service, and even athletes who have been exempted from military service are very careful about what they say and do in consideration of public opinion. .
Given this, it is not easy for the government to easily conclude that the exemption will be granted and for the public to accept it.
Therefore, the idea of ​​"alternative service" emerges this time. Alternative service is a system in which personnel who have achieved achievements in a specific area are considered "military service" by undergoing military training for a certain period of time.