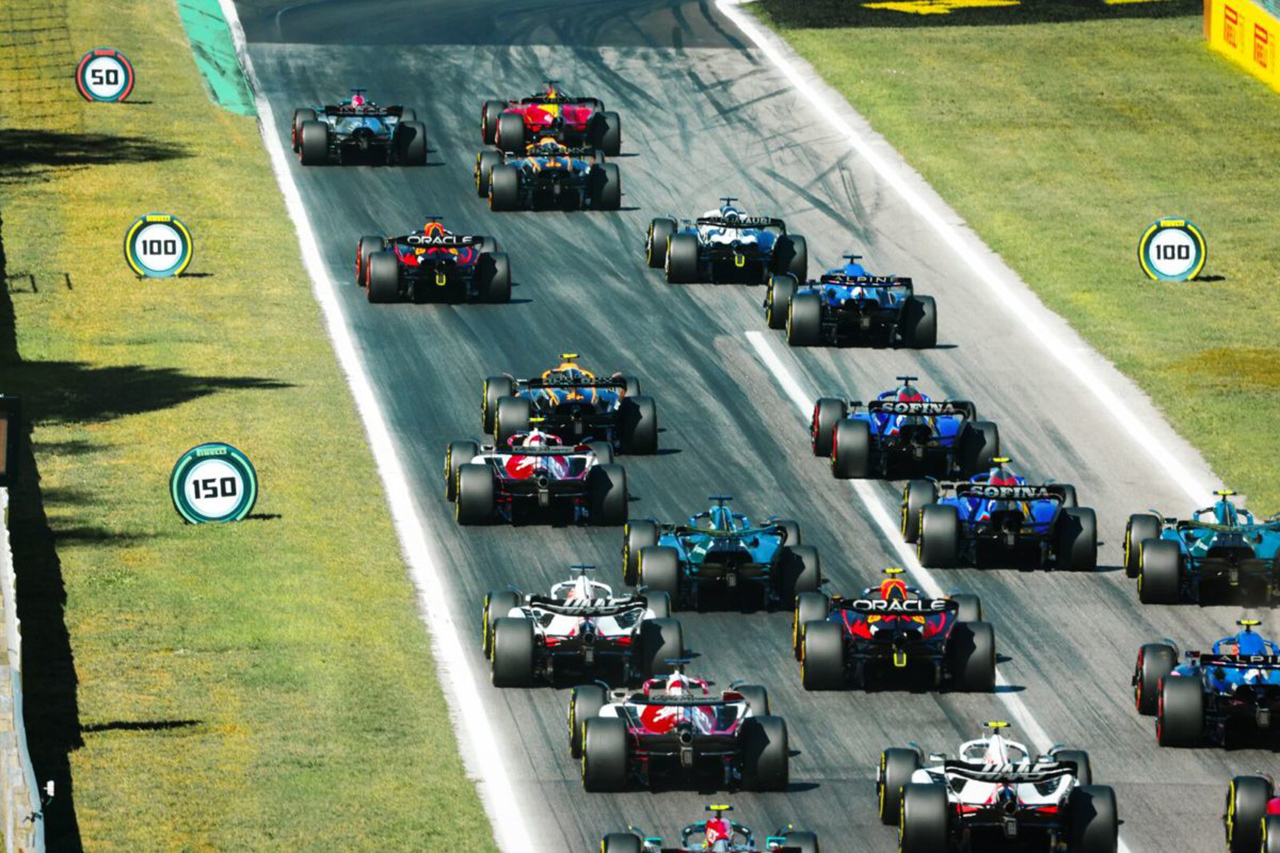 Veteran F1 engineer Alan Permane has suggested that the generation of the F1 grid after qualifying could be automated.
At the Italian F1 Grand Prix, it took nearly four hours before the provisional grid was released. Nine drivers were given relegation penalties under various conditions and the starting order was radically changed, causing confusion among F1 fans and some in the media.
This was highlighted by some claiming that Max Verstappen would start from seventh place, while others mistakenly thought he would start from fourth place.
It is the job of the stewards to establish the grid after qualifying, a process that has changed subtly in recent years.
In the past, each change would redraw the grid and apply penalties chronologically.
This created a scenario where drivers with grid penalties could not fully serve and could be moved forward if further penalties were applied.
The current process is to apply all penalties simultaneously. A bit of shuffling is needed, but the basic order is defined by qualifying times.
Drivers who take a "grid return" penalty will always start from the back. If multiple drivers receive the same penalty, they will line up in qualifying order.
At Monza, Carlos Sainz started 18th on the grid (3rd in qualifying), Lewis Hamilton 19th on the grid (7th in qualifying) and Yuki Tsunoda 20th on the grid (17th in qualifying).
Anyone who receives a simple "grid position" penalty will give up that number of qualifying positions. The only exception is that they always start in front of drivers who have been given back-of-grid penalties.
Max Verstappen picked up a five-place grid penalty after qualifying, dropping him from 2nd to 7th place. Sergio Pérez was also penalized and, like several others, crashed on the grid.
In such situations, non-penalized drivers are moved forward to fill the empty grid squares.
Alpine F1 Team sporting director Alan Permain said: "From 2020 there are guidelines and I believe the grid has been formed as described in those guidelines.
"This directive was developed, developed with F1 and the FIA ​​and has been consistently applied ever since."
"I don't think there were any surprises there, but I don't think there were people who didn't have the guidelines."
"But I agree that waiting for the grid for three to four hours is a bit long."
"I think it is relatively easy to publish when the last car crosses the line. However, this may change after scrutineering etc."
"They can put all known penalties into something and that's better for everyone."
The FIA ​​has invested this year in both additional resources to support race directors and technology to automate certain processes.
He didn't go so far as to create a grid, but Alan Permain suggests the program could potentially generate preliminary results almost immediately.
When asked if a computer program could handle this process, Alan Perman replied, "I think it's possible, but I'm no expert."
"But I'm sure they know the first car has a 10 grid relegation penalty and at the end of qualifying they have all the information so I'm sure they will see it."
"I don't know why it took so long at Monza. I think they double-checked and triple-checked everything."
"They're supposed to release the grid four hours before the race starts, so whatever you get on Saturday night is a bonus and they release the provisional grid."
"I understand it's important for the media, and it's important for us to start strategizing and things like that."