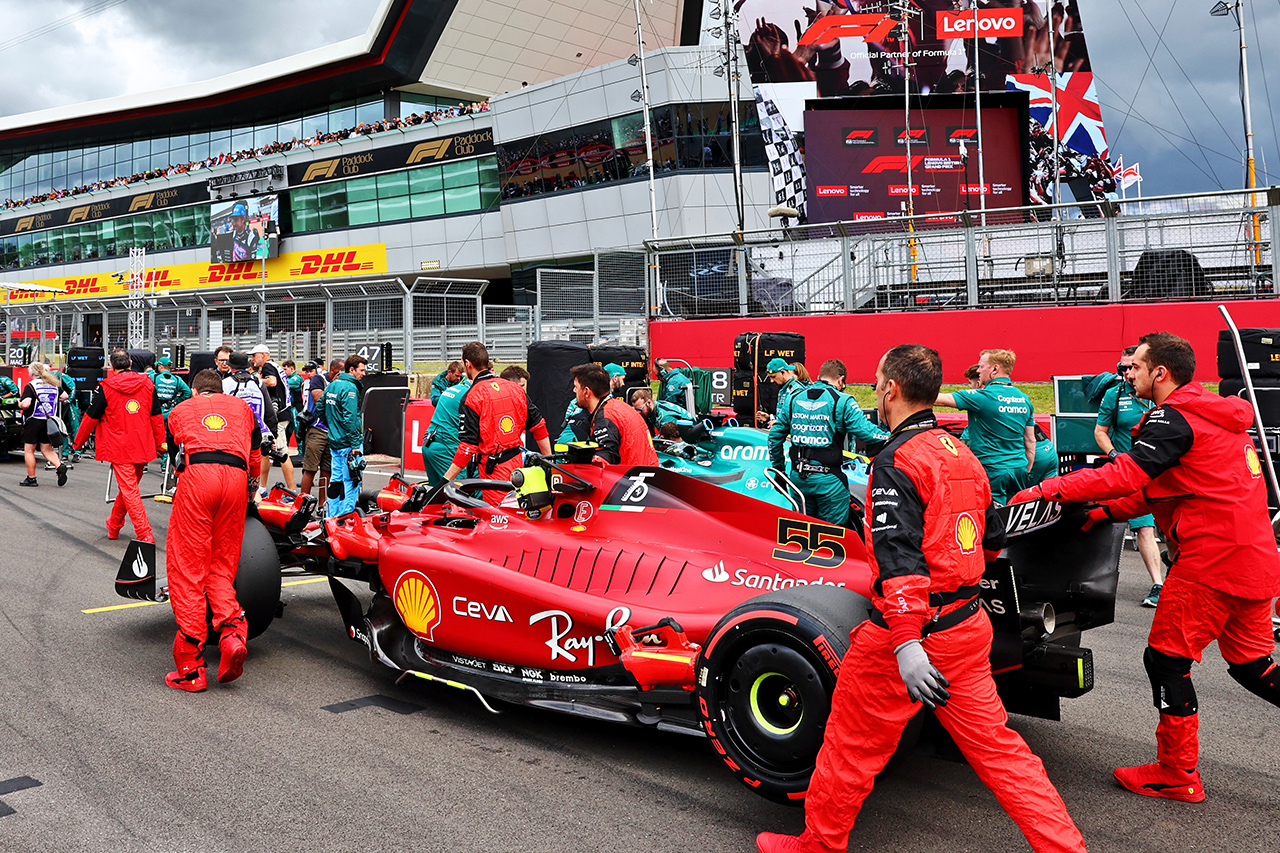 Ferrari F1 team principal Mattia Binotto has questioned the current season's F1 allocation of three power units per driver and engine penalty rules following a disrupted starting grid during of the Italian Grand Prix.
Ahead of F1's Italian Grand Prix, nine drivers replaced off-limit engine components, leaving the race's starting grid significantly different from the original qualifying standings.
The absurd confusion not only baffled F1 fans, but also FIA stewards who took hours to figure out the changes and publish the starting grid.
Mattia Binotto believes F1 needs to simplify engine penalty rules for the benefit of the team as well as the fans, especially with the 2023 F1 calendar, which has expanded to a record 24 races. We believe the allocation minimum current of power units must be increased.
"The reason why it took so long to publish the grid is certainly that the regulations are open to interpretation and not clear enough," said Mattia Binotto.
"It's something we definitely need to work on in the future. I think the number of penalties we've received is too high, as well as how grid positions are determined based on penalties."
"I think it's difficult for the fans, but it's difficult not to start from pole position when you have a penalty on the grid, so 3 PU per driver at this stage. Maybe it's too much little for what we have achieved."
"Maybe we have to rethink for next season."
Aston Martin F1 team principal Mike Clack has the same idea.
"I think the system is complicated for the public to understand," Mike Clack told Monza.
"For me too, it was just waiting. I guess I guessed 'Where to start?' and the final grid came out quite late."
"I think it's interesting for the fans when the car doesn't start where it should be."
"But does it have to be so complicated? I think it can be simpler."
Instead of awarding grid penalties to drivers who exceed their engine allowance limits, it has been proposed to combine them with F1 teams' championship points.
Mercedes F1 team principal Toto Wolff does not support the idea, but admits that regulations governing modifications to power unit components should be simplified.
"We don't want to have a qualifying engine and we don't want to deploy an engine every race, so there are grid penalties," explained Toto Vorg.
"There have been proposals to give penalty points to teams in the championship, but that would not solve the problem, because you would run the engine on a driver who could win the championship.
"I think we have to sort them out (engine penalty rules). Maybe next year we can do it unanimously. It makes sense."
"It makes sense for all of us to think together and say, 'How can we clean it up to avoid confusion? ""