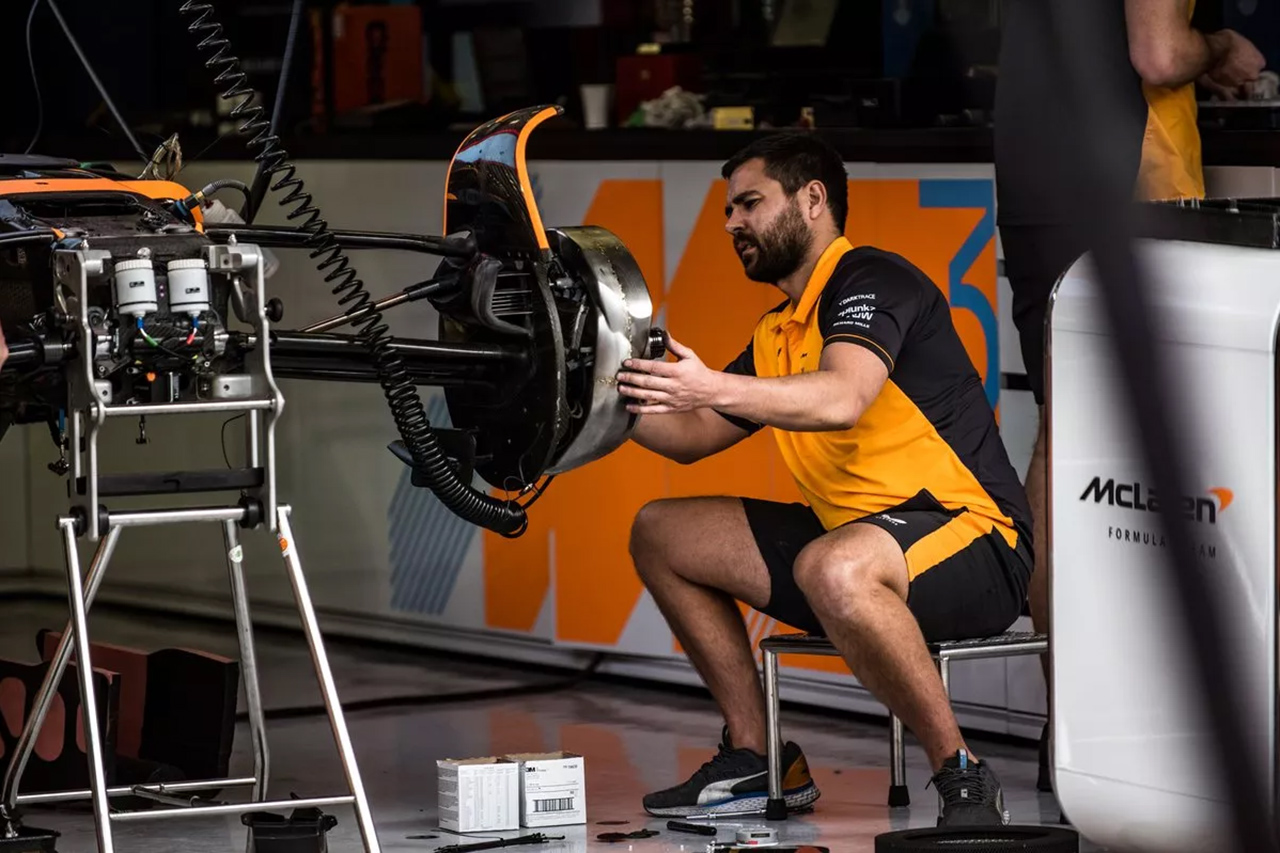 McLaren F1 team principal Andreas Seidl said he was still feeling the long-term effects of brake issues at the start of the season in his battle against the Alpine F1 team.
McLaren faces an uphill battle with the Alpine F1 team for the top constructors' championship spot behind Red Bull, Ferrari and Mercedes for the remainder of 2022.
The Alpine F1 team has revealed that they will be bringing a major update to the ground at the next round of the Singapore F1 GP, and it looks like they are aiming to claim 4th place in the standings.
Meanwhile, McLaren admits having paid the price for a difficult start to 2022. In the season-opening Bahrain F1 Grand Prix, it took him some time to overcome the brake overheating problem he was facing during pre-season testing, and he was relegated to the back of the peloton. The effort required to fix this issue must have diverted resources from other performance areas of the car, which had bad consequences in terms of development spurts throughout the season.
When asked if the effects of the brake problem could have made a difference in the final battle with the Alpine F1 team, Andreas Seidl replied: "Of course it didn't help."
"Especially at this time of the season. At the end of the day, we had to use a lot of resources to solve problems that we wanted to use immediately for performance development."
Despite the lingering effects of what happened in the early races, Andreas Seidl praised the way McLaren overcame the problem, ultimately making progress in addressing the car's weaknesses.
"I think we made good progress in the areas where we were weak last year," Seidl said.
"At the same time, you can clearly see that we are less competitive over the rest of the season compared to the last two seasons."
"But at the end of the day, I think it's been a fresh start this year. Looking at how this season has gone, we know it's been a tough start because of the brakes in Bahrain testing. In this era of F1. In terms of entry, he just fell behind in terms of starting performance."
"Certainly we weren't where we wanted to be, but at the same time I think the team reacted strongly throughout the season and came back."
"I haven't forgotten where we were in the first race in Bahrain. We were almost at the back of the field."
McLaren felt they had an opportunity to do better, but Seidl says he understands that, given the gravity of the situation in Bahrain, things could have been just as bad. .
"Given that, looking at the progress we can make with the package we brought, the correlation was good, actually positive," Seidl said.
"But it was a tough start so we have to accept where we are now, fourth and fifth, which is a good recovery from where we started the season."