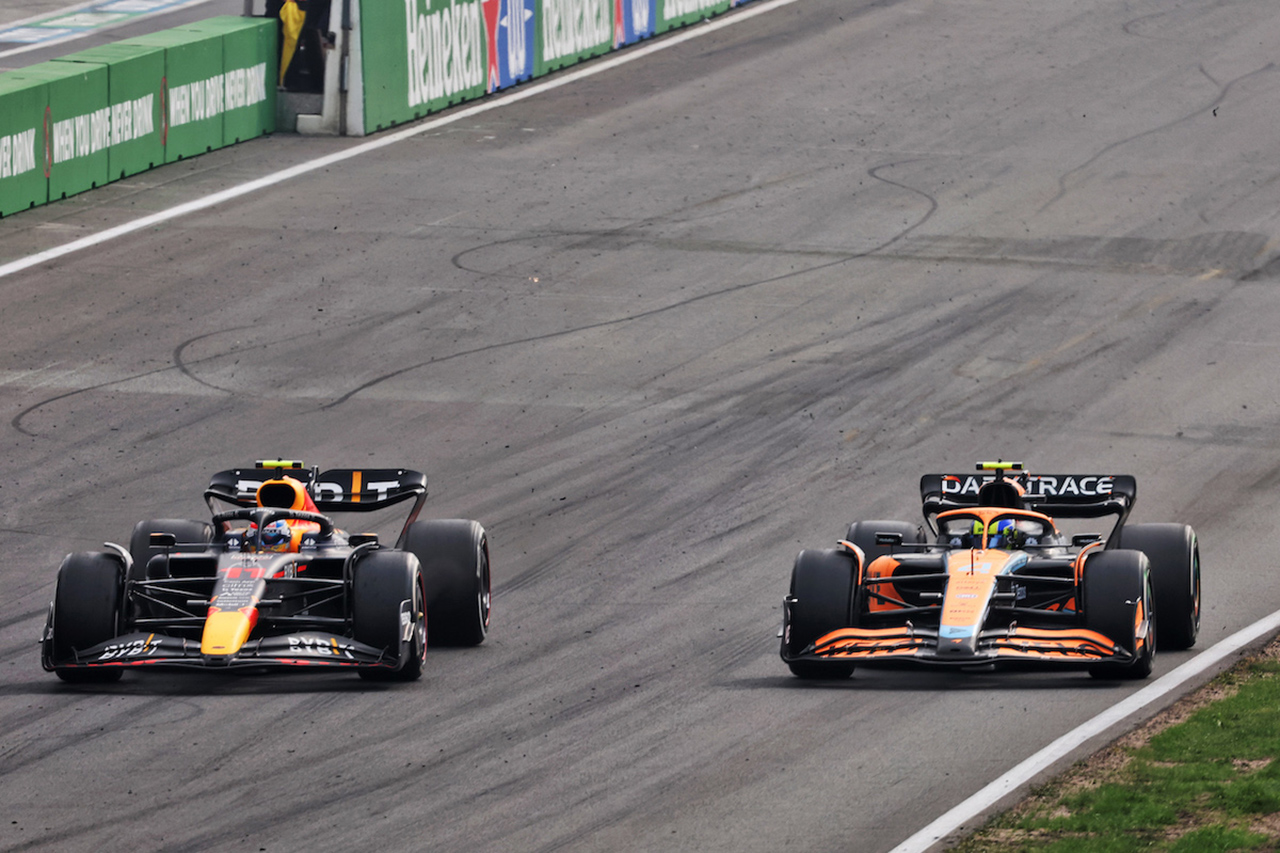 McLaren F1 team technical director James Key says he is surprised at the huge gap that exists with Red Bull Racing in 2022.
The new generation of F1 cars for 2022 have undergone major changes to the way they are built to improve racing on the circuit and strengthen competition. Formula 1 is also entering its second year under a budget cap aimed at reducing cost differences between organizations to make the field more competitive.
But only two teams, Red Bull and Ferrari, have won races so far in 2022, and they clearly have the fastest cars on the field this season.
Red Bull Racing have built up a sizable lead in the constructors' and drivers' championships and are looking to seal the championships soon.
James Key admitted he was surprised that Red Bull and Ferrari were ahead of other teams despite cost constraints, and praised their infrastructure and knowledge.
"I'm a bit surprised how both teams were able to find this special performance compared to the others," James Key said.
"At the start of the season it was a tighter field, but now it's starting to pick up and I have to say Ferrari and Red Bull have done a great job using it more.
"A great team with a great infrastructure and a lot of knowledge and methodologies built over the years shows that even within the cost cap this is still very important."
"It's an equal playing field in terms of the budget we get, but not in terms of where we all come from."
Pre-season simulations suggested the 2022 F1 regulations would slow the car by seconds compared to its predecessor.
However, that didn't turn out to be the case and James Key praised the technical prowess of several teams who improved their performance throughout the year.
"What surprised me was that in theory, given the same chassis performance, the 2022 car should be two seconds slower than the 2021 car, but that wasn't the case," said Jace Key. .
"The cars are now very close to their performance levels for 2021, and some have already achieved that, which reflects the quality of the team in the sport."